Student Life
Welcome CAS Class of 2025!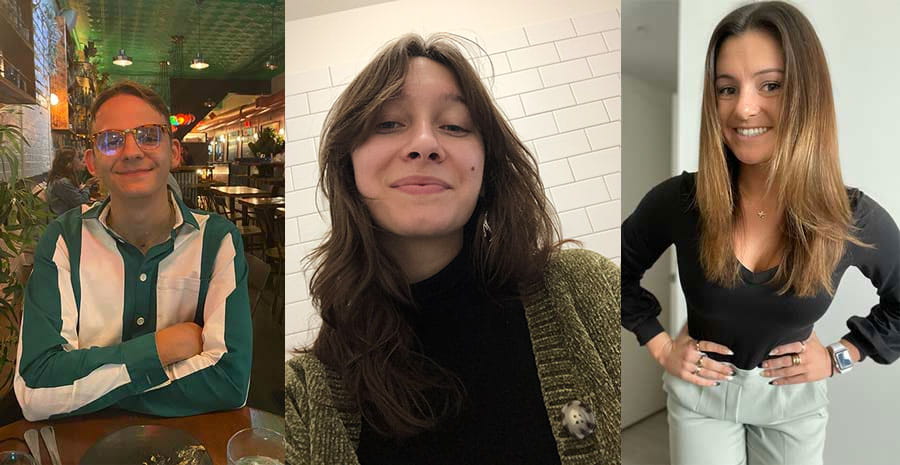 As we begin an exciting new year back on campus, we asked three College of Arts and Sciences peer advisors to share some of their hopes for the semester — and some well-earned lessons and advice for new students.
Read on for some words of wisdom from Kai Wasson (BS public health '22), Sophie Hathaway(BA public health '22), and Megan McCarthy (BA sociology '21). And for more help with thriving on campus, check out the CAS Peer Advising website. Peer advisors can help you pick classes and majors, explain academic policies, and provide academic support and advice. 
It's so exciting that we will finally all be back on campus again together. What are you most looking forward to as you return to campus?
Megan: I am so excited to get to spend time with people on campus, especially on the quad while it's nice out! I missed getting to meet new people in my classes too.
Sophie: I am most looking forward to seeing classmates and professors who I have never met in person.
Kai: I am so excited to be on campus again! One of my favorite parts of college is running into your friends and peers while walking to class or grabbing a coffee. It is going to be so fun to be immersed in the AU community again, and I can't wait to meet new students.
What is your best piece of advice for first-year students?
Megan: My best piece of advice is to ask for help and use all university resources if you struggle in a class. It can make the world of a difference, and I know from experience that you will just end up getting further and further behind if you wait too long.
Kai: Be ready to excel, but also to challenge yourself. College is a great time to discover your strengths, but it is also a perfect opportunity to explore what the world has to offer. Try something new and interesting — don't worry about a perfect GPA. 
Sophie: Build your schedule to play to your strengths whenever possible. Love staying up late? Take a night class! Early riser? Try an 8:00 a.m.
 
What's your best insider knowledge you would like to share about AU's campus and activities?
Kai: Get an omelet at TDR (I promise that waking up early on a Sunday is worth it!). Be ready for the Bridge v. Dav debate and get ready to spend way too many Eagle Bucks at both. And the best study spot is either Battelle Atrium or in Katzen by the AU Museum (you will find me there!).
Sophie: Be sure to check out our student-led speaker bureau called the Kennedy Political Union. Last year they brought people like Dr. Fauci, Angela Davis, and Stacey Abrams to campus to speak to students.
Megan: I like to go sit and do work at Kerwin. It doesn't sound all that special, but there are always tables. and it is the perfect in-between if you don't like to work in total silence and need some background noise. (And there are snacks!)