Contact:
Erin Foreman-Murray
Director, Dance
4400 Massachusetts Avenue NW
Washington
,
DC
20016
United States
Dance Program Preview Day 2020
Schedule (subject to change)Saturday, February 13, 2021
We have condensed our schedule for Preview Day as we recognize the online modality of this event. The virtual event will now take place from 1 to 3 p.m. EST.
1:00-1:30 p.m.

Welcome
Shoes are not required (ballet flats, jazz shoes, sneakers), but bring what you feel comfortable in! The Dance Studio will be open half an hour before the official start time. Feel free to warm in the space during this time.

1:30-2:15 p.m.

Class Sampler
Please dress for movement, no shoes needed.

2:15-2:30 p.m.

Students Only
Get to know current dance students!

2:30-3:00 p.m.

On View: Performance and Discussion with Dance Faculty and Students
As the culmination of Dance Program Preview Day, families will attend On View. On View will include performances of faculty, student, and guest artist work along with a conversation about performance and choreographic opportunities in the Dance Program.

3:00 p.m.

Wrap Up
Registration
Please register for the Dance Program Preview Day by filling out this form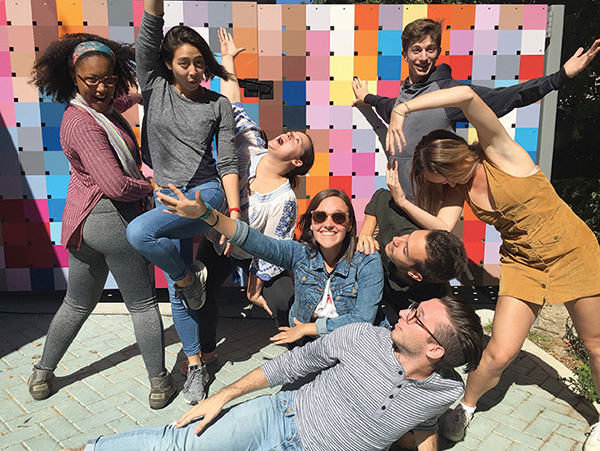 Level Placement Information
Please note: Due to the online nature of this event, we will not be holding Level Placement during Preview Day.
As a Prospective Dance Student, you'll have the opportunity to complete Level Placement in advance!
Level Placement is an assessment of your current dance skills. You will take class and learn phrases from various dance forms including African, Ballet, Contemporary, Urban, Jazz and Tap. Faculty will observe and assess your skills.
Level Placement provides the opportunity for faculty to understand your current dance level in order to recommend appropriate courses and plan ahead for what your academic career.
Questions? Get in touch with us at danceprogram@american.edu