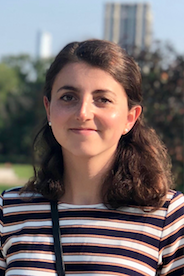 Jessica Birg
Jessica Birg received her BA in Philosophy-Neuroscience-Psychology from Washington University in St. Louis in 2018. During her time at WashU, she conducted interviews with older adults as part of the St. Louis Personality and Aging Network (SPAN) Study and led an independent project exploring risk factors for depression recurrence in later life. Her Senior thesis examined the effects of suppression on subjective feelings and impressions of authenticity in young adults. Her research interests include: emotion regulation, Borderline Personality Disorder, empathy, and authenticity within the context of interpersonal functioning. Jessica is currently a PhD student in clinical psychology at Florida State University.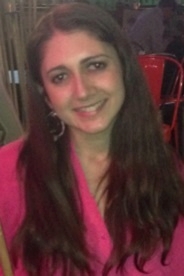 Danielle Cohn
Danielle Cohn received her BA in psychology with a minor in mathematics from Vassar College in 2009. After completing her undergraduate degree, she worked at McLean Hospital in Boston, MA, where she led Dialectical Behavior Therapy (DBT) skills groups for adolescent girls with features of borderline personality disorder (BPD). She was involved in a longitudinal study on aggression in individuals with BPD at McLean Hospital and was a research assistant in Harvard University's Social Neuroscience and Psychopathology Lab. She entered AU's Clinical Psychology PhD Program in the fall of 2013. Broadly, her research interests include interpersonal processing and facial emotion recognition in individuals with BPD. Her thesis project will focus on the relationship between shame and aggression in individuals with features of BPD. She was previously an extern at The Wake Kendall Group. Danielle completed her internship year at the Louisiana State University Health Sciences Center School of Medicine in New Orleans.
Danielle is currently on her postdoctoral fellowship with LSU Health Sciences Center. In her fellowship position, Danielle is the psychology fellow on the Burn Unit at the University Medical Center, where she is providing inpatient and outpatient psychotherapy services to burn patients, running a support group for burn survivors, and conducting research. She is also providing outpatient psychotherapy services in the University Medical Center Oncology Clinic. Additionally, she is working part-time at DBT NOLA, where she is leading a DBT group and providing individual DBT outpatient psychotherapy.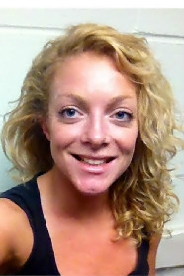 Evelyn Meier
Evelyn Meier received her BA from the University of North Carolina at Chapel Hill in 2008. She completed her MA in Psychology at American in 2013 before joining the Clinical Psychology PhD program in 2014. Her master's thesis explored adolescent girls' body image dissatisfaction in correlation with photo-related activity on Facebook. Current research interests include emotion recognition, empathic accuracy, dialectical behavior therapy, and interpersonal processes in emotion regulation and well-being within the context of couples and individuals with Borderline Personality Disorder. Evelyn completed her internship year at the University of Rochester Medical Center.
Evelyn currently holds a postdoctoral fellowship at Cognitive Behavioral Consultants in Westchester/Manhattan where she is receiving advanced training in DBT and CBT with a specialization in intensive DBT for young adults and trauma. She is part of CBC's expanding research program, working on projects examining mechanisms of change in intensive DBT as well as implementation research evaluating the effectiveness of integrating DBT in schools.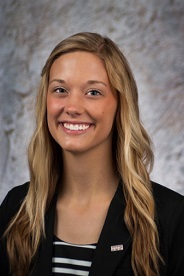 Erika Fenstermacher
Erika Fenstermacher received her Bachelor of Arts in psychology with a minor in sociology (disability services) and a certificate in gerontology from the Indiana University of Pennsylvania in 2017. While completing her undergraduate degree, she conducted an honors thesis which explored how destination memory deficits in an older adult population can be lessened through the use of various imagery strategies. She has previously worked for the U.S. Department of Veterans Affairs on The Comparative Health Assessment Interview (CHAI) research study. This congressionally-mandated project examined the effects of military service on the physical and mental health, and well-being of post-9/11 Veterans. Her role involved conducting a battery of neurocognitive assessments with veterans in the DMV area. Her current research interests include aging, terror management theory, depression, coping with dementia, prosocial behavior, and caregiver burden. Erika is currently a clinical psychology PhD student at West Virginia University.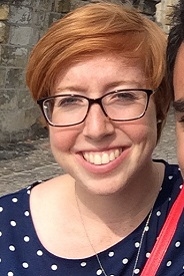 Em Mitchell
Jenny "Em" Mitchell graduated from the MA in Psychology program at American University in 2017 before pursuing her PhD in Clinical Psychology at the John Jay College of Criminal Justice in New York City. Prior to joining the Interpersonal Emotion Lab, Em received her BA in Psychological and Brain Sciences from John Hopkins University in 2015. Her background includes research on memory in depressed individuals and an ethnographic study of religious LGBTQ youth. During her time at AU, she was involved with an NIJ study comparing mediation and litigation processes for couples with high levels of intimate partner violence. Em's research interests include: motivated cognitive distortions, maintenance of romantic delusions and obsessions, differences in perception and facial expression recognition, aggression, emotion regulation, and coping mechanisms.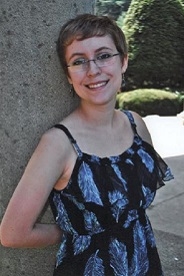 Emma Faith

Emma Faith completed her BA in AU in 2017 in Psychology as well as a Bachelor's in Arabic. Her interests lie in abnormal psychology and social psychology, particularly in the areas of serial criminals and cult mentality. In 2017 entered the Clinical Psychology Ph.D. program at the Rosalind Franklin University in Northern Chicago.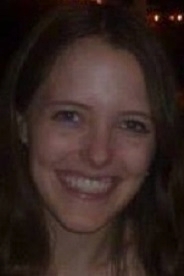 Danielle Weber

Danielle Weber completed the Master's program at AU in 2016 before pursuing her PhD in Clinical Psychology at UNC Chapel Hill under the mentorship of Donald H. Baucom, Ph.D. She received her BA in Psychology and English from the College of William and Mary in 2014, where she conducted research examining interpersonal prejudice and prejudice-reduction strategies. Her broad research interests are in the realm of interpersonal dysfunction, especially as it relates to individuals with Borderline Personality Disorder and difficulties regulating emotions. Her thesis examined affective reactions to emotionally validating and invalidating statements.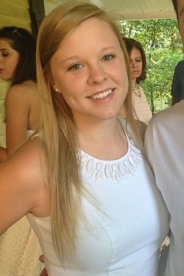 Emma Woodward, MA
Emma Woodward completed the Master's program at AU in 2016 before entering the Clinical Psychology PhD program at the University of Houston under the mentorship of Andres Viana, Ph.D. She completed her undergraduate degree at the University of North Carolina at Chapel Hill with a BA in 2014. While at AU, her thesis explored transgenerational emotion regulation, perception and attachment between parents and adolescents. Emma's current research interests include emotion regulation, and child and adolescent treatment outcomes.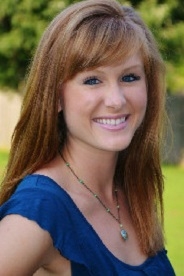 Alyssa Jones

Alyssa Jones graduated from Harding University with a BS in psychology and a minor in biology before completing her Master's at AU in 2015. Her thesis investigated the relationship between emotions and food preferences. Research interests include emotional awareness and individual differences in emotion regulation and coping. She is currently working towards her PhD in Clinical Psychology at the University of Kentucky.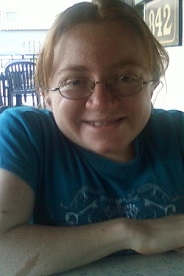 Adie Baez

Adie Baez graduated from Butler University in Indianapolis with a BA in psychology before joining the AU Master's program from 2013-2015. Her research interests include health psychology and coping in the realm of disability. Her thesis, Body Image as a Moderator of Disability and Resilience, investigated the role body image has on coping and resilience factors in those with congenital conditions.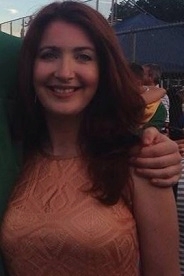 Kaitlin Lehmann

Kaitlin Lehmann completed her MA degree in the Psychology program at AU, where she completed research in both the Marketing and Clinical Departments with the application of eye-tracking technology. She is currently a fellow at the Fraunhofer Center for Sustainable Energy Systems assessing attitudes towards solar panel usage in households and consumption of energy in businesses. She completed her undergraduate degree at Wagner College, where her research focused on sexist attitudes towards rape victims, the link between motivation and visual perception, and how individualistic vs. collectivistic construals act as an interpersonal strategy. She hopes to return to DC upon the completion of her fellowship.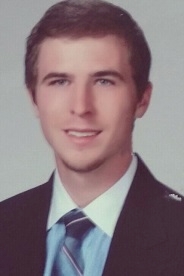 Chris Hughes

Former MA student Chris Hughes is currently a PhD student in Dr. Shireen Rizvi's Lab at Rutgers University. His current research interests include: Borderline Personality Disorder, Dialectical Behavior Therapy, Emotion Regulation, Experiential Avoidance, Identity, Aggression, Treatment and Assessment Development, and the incorporation of Mobile Technology Treatment and Research.
For questions regarding undergraduate research assistant positions or research participation opportunities, contact Nate Herr.