Psychopharmacology Lab
4400 Massachusetts Avenue NW
Washington
,
DC
20016
United States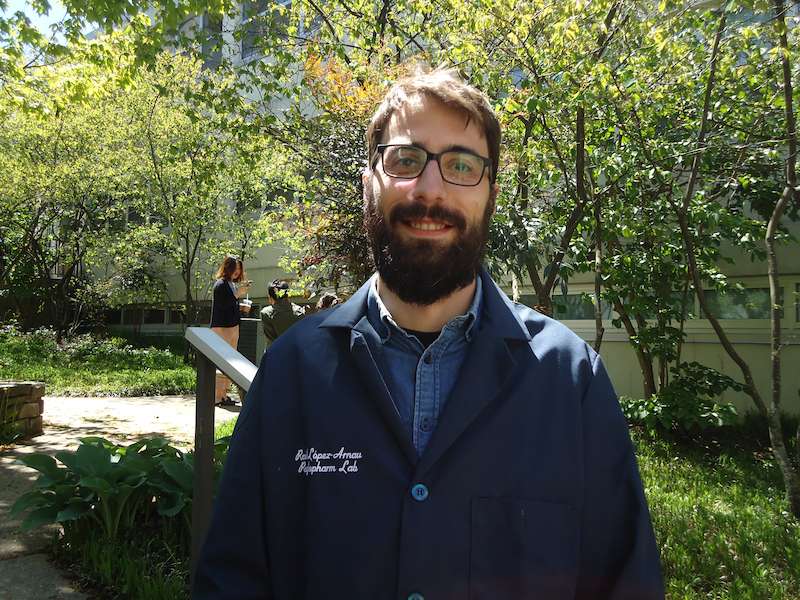 I received my undergraduate work in Chemistry at University of Barcelona (Spain) and during that period I have been involved in different industry and university internships such as design, synthesis and characterization of Active Pharmaceutical Ingredients (API's) at UQUIFA Company, as well as wastewater quality control in an analytical laboratory and InfraRed (IR) sample analysis at Scientific and Technological Services of the University of Barcelona. After finishing my undergraduate studies I started my Master's thesis and joined to the Master's program titled Research, Development and Control of Drugs, where fortunately I met whose who would be my current research group. My Master's Thesis was mainly focused on the mechanism of action of butylone, one of the "first generation" synthetic cathinones, also known as "bath salts", and lead me to publish one of the first research papers comparing the behavioral and neuropharmacological effects of these new psychoactive substances (butylone, mephedrone and methylone).
In 2014 I obtained my PhD in Neuropharmacology from the Department of Pharmacology, Toxicology and Therapeutic Chemistry at University of Barcelona. During my doctoral study, I visited several international laboratories such as in Karolinska Institutet, Stockholm (Sweden) and the University of Cagliari (Italy), where I had the opportunity to learn not only about the microdialysis technique but also the self-administration paradigm. Beginning 6 years ago the research group where I belong has been mainly focused on the behavioral effects (hyperlocomotion, rewarding and reinforcing properties, behavioral sensitization, and a broad range of cognitive impairments such as memory loss and depression) the neuropharmacological mechanism (interaction with DA and 5HT transporters and receptors, microdialysis) and pharmacokinetic and metabolic profile of new psychoactive substances, especially synthetic cathinones such as mephedrone, methylone, butylone and MDPV, among others.
From March until June 2018, I have been working in Dr. Riley's Lab, at American University due to a grant for a short-term stay. During this time, I have been involved in different studies assessing the behavioral and physiological effects of the synthetic cathinone alpha-PVP, as well as its enantiomers. In addition, I have been also involved in the writing of a major review about the abuse potential and toxicity of synthetic cathinones. Moreover, I also worked with Dr. Riley's team to develop additional research collaborations assessing the biochemical correlates the rewarding effects of the enantiomers of alpha-PVP using synaptosomal preparations for reuptake analysis and that will be done both in American University and University of Barcelona
Currently, I am a postdoctoral researcher and associate professor in the Faculty of Pharmacy and Food Science at University of Barcelona. During the last 3 years I have been supervising several Masters and Undergraduate thesis projects as well as teaching different subjects in the realm of Pharmacy, such as General Pharmacology or Pharmacology and Therapeutics.