Reproductive Justice and Cupcakes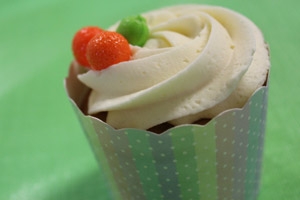 As an intern with URGE: Unite for Reproductive & Gender Equity, senior Public Health Scholar Esha Dholia organized and hosted a "Reproductive Justice 101" training at American University in November 2016 that was attended by over 45 high school and college students across DC. 
The training, funded in part by a 2016 Eagle Endowment Grant awarded by the Center for Community Engagement and Service at American University, involved discussions on the fundamentals of the reproductive movement as it applies to LGBTQ, immigrant, and nonwhite communities, as well as a panel of experts from Naral: Pro-Choice America and carafe. "URGE is an organization that is committed to advocating for reproductive justice and access to equitable health services," said Melissa Hawkins, director of AU's Public Health Scholars Program. "Esha did an outstanding job organizing this panel session and bringing together students and community members to the conversation."