Public Health Alumni Perspectives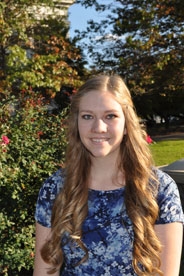 Alexa Edmeier (2016)

I am a 2016 graduate of the Public Health Scholars Program. I am incredibly thankful that I chose AU and that I chose the Public Health Scholars Program because it has afforded me unique and invaluable opportunities to forge relationships with my peers and faculty members, and has prepared me well for a position in the public health field.
Currently, I am a Research Assistant on the Board on Health Sciences Policy for the Health and Medicine Division of the National Academies of Sciences, Engineering, and Medicine (NASEM). I support the Forum on Medical and Public Health Preparedness for Catastrophic Events and the Standing Committee on Medical and Public Health Research During Large-Scale Emergency Events. I also work on the Building a National Capability to Monitor and Assess Medical Countermeasure Use in Response to Public Health Emergencies: A Stand Alone Workshop and the Preparing for a Rapid Response to Major Offshore Oil and Gas Spills: A Workshop on Research Needs to Protect the Health and Well-being of Communities, in conjunction with the GULF program. As a research assistant, I am responsible for updating and maintaining databases; conducting program research support; identifying experts in the preparedness field to serve as committee members, speakers, or forum members; performing fact and reference checking for reports; and supporting projects through administrative duties-meeting planning, coordinating travel arrangements, organizing materials for meetings, and corresponding with committee members. Prior to joining NASEM, I spent three months in Guinea as a Public Health Educator with Peace Corps, where I worked to improve maternal and child health at the individual and community levels.
The public health scholars program helped support me to discover what I was passionate about and provided me with the tools I needed to achieve both my personal and professional goals.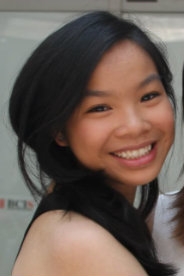 Chergai Rittenberg (2015)

I was part of the inaugural Public Health Scholars cohort. Since day one, I joined a community of students with diverse backgrounds and like-minded individuals as well as having a Director that invested time to individually mentor and encourage us. This program opened doors to opportunities to grow academically, professionally and personally. During my time at AU, I was heavily involved in starting the Global Health Case Competition which is a university-wide competition that promotes interdisciplinary team work to propose solutions to current global health issues. My internship experiences have been in both the government and non-governmental sectors; the DC Mayor's Office on Asian American and Pacific Islander Affairs and Population Action International (PAI) respectively. Aside from my DC experiences, I had the great opportunity to study in Manipal, India for the required study abroad component of the program. This was one of the many highlights of the program and a time where I learned and made deeper connections with the field; I fell in love with community-based health behavior interventions for mothers and children. The field of Public Health is a candy store, at any given point there will be something that peaks your interest. With all the culminating experiences and the support from classmates and faculty at AU helped that provided a toolkit as well as set a foundation to continue my pursuit in the field. Currently, I am continuing my studies at The Johns Hopkins Bloomberg School of Public Health. I am excited to see where my passion will take me around the world in my career and this all started with the three-year program.
Shannon Coleman (2015)

I graduated in May 2015, alongside the other members of the initial Public Health Scholars cohort, with a BS in Public Health on the pre-medical track. I was drawn to AU initially for the program and the opportunities Washington offers in the international realm. The most fulfilling aspects of my time in the Public Health program were study abroad and community engagement. Our first year at AU featured cohort-organized community service work in several locations throughout DC, which I believe was instrumental in opening my educational experience up to the city at large - a quality of my time at AU that I value a great deal and has led into several fantastic opportunities.
In 2013, I studied at Manipal University in Karnataka, India, where I gained a bounty of new perspectives and experienced the breadth of health challenges in the developing world. That semester, in all its excitement and difficulties, reaffirmed my ambitions to pursue a career in international health and also narrowed my professional interests to maternal and child health. Back in DC, I began volunteering at Community of Hope, a nonprofit string of health clinics and housing centers throughout DC, where I had the fortunate opportunity to regularly shadow the Chief Medical Officer. Working with this organization quickly evolved into a long-standing internship that I continued past graduation. Of course, I loved my time on campus as well - the living learning community aspect of the program, in which all members reside together during year one, set a foundation for developing relationships with people who shared many of my personal and professional passions. AU is filled with international students, faculty, and staff, creating an environment of diversity unmatched by the other schools I had considered. I easily learned as much from my vibrant peers as I did my professors, which I credit largely to the enclosed campus set up of the university and the social connections that breeds.
After graduation, I took a gap year to study for the MCAT and apply to medical schools while working at American University as the Global Scholars Program Office Manager and continuing my internship in patient services at Community of Hope. Hopefully, years from now I will be practicing medicine internationally, equipped with the comprehensive understanding of health that extends beyond medicine that I owe to my studies in AU's Three Year Public Health Scholars Program.
Liz Martinez (2015)

When I was a high school senior I looked at a variety of DC schools, but was unsure of which university in the area would be the best fit. After I received my acceptance to AU and the 3 Year Public Health Scholar program, the decision was fairly simple. I loved the relaxed and open student atmosphere that AU students generally have, and was looking forward to studying and living with students who were so passionate about the same thing as me! After arriving on campus, I realized how lucky I really was- even though the program was made of so many different people and backgrounds with various interest areas within public health, it was an honor to study, travel and debate among these equally motivated and academically stimulating students. One of my favorite experiences of the Public Health Scholars program was the ability to study abroad my second fall – a lot earlier than normally allowed. I loved the ability to study, work and live abroad so much that I was able to study abroad a second time the following fall. These global public health experiences have more than adequately prepared me for my Masters of Public Health which I am currently pursuing at George Washington University.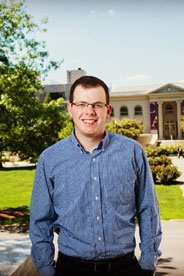 Wyatt Bensken (2016)

I was part of the second cohort of public health scholars, graduating in 2016. The scholars program was more than just a program but really became a family for me and graduating was an incredibly bittersweet time. After graduating I started in a post-baccalaureate fellowship at the National Institutes of Health (NIH) right up the road from AU in Bethesda, MD. This training program is preparing me for medical or graduate school (or in my case, hopefully both!). My time in the three year program and at American prepared me incredibly well to work at NIH because of the strong foundation in public health I have and my ability to bring that knowledge to the table at a large research center. Additionally, my experience at AU and my background in public health made me stand out as a candidate for the fellowship, and I later learned that it was a large contributing factor because of the unique perspective I would be able to bring. I couldn't be happier with my time at AU and how it prepared me for a career in public health!
Devki Gami (2016)

After graduation, I served with City Year DC, an education organization that provides support in under-resourced schools to help students reach their full potential and increase graduation rates. I tutored and mentored students in a D.C. public school, and I used my public health background to understand the health disparities that students in high poverty communities face.
I am currently a medical student at the Lewis Katz School of Medicine at Temple University in Philadelphia. I am also pursuing a M.A. in Urban Bioethetics so I can continue to engage with the challenges in urban communities face in the context of public health and healthcare. 
I will always be glad that I participated in the Public Health Scholars program because of the opportunities it gave me to pursue my interests within public health. The support from our director and faculty advisors is phenomenal, as they truly care not only about tailoring the program to our best interests, but getting to know us on an individual level. I experienced three years of college with a cohort of highly motivated students that had diverse populations but were linked by the common goal of immersion in the field of public health. During our first semester at AU, we took the Public Health Scholars Lab class together, which allowed us to volunteer at organizations in DC that have an impact on public health. One of the places I volunteered at was the Next Step Public Charter School, which serves a student population facing extraordinary challenges. I continued to volunteer at Next Step throughout my time in D.C., and the connection between education and health continues to be one of my passions. 
I also had the opportunity to study abroad in Manipal, India during the fall semester of my second year. This was one of my favorite semesters; in between weekly trips to public health facilities, I conducted research in malnutrition at a pediatric clinic, went on a 10-day travel week across Southern India, and took painting and dance classes.
Overall, the Public Health Scholars program has enabled me to fully engage with what I love about public health and has prepared me for a lifetime of service and a career as a public health physician.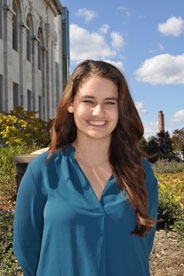 Madison Hayes (2016)

I am so grateful for the opportunities that American University and the Public Health Scholars Program have afforded me. I know these programs have been a perfect fit for me. One of my favorite things about the program is the students in the cohorts. Everyone in program specifically chose the three year track because they are incredibly passionate about public health and want to make a difference in the world. Each cohort lives together during freshman year building a sense of community that follows you through the program. I have very fond memories of late night debates in the hallways of the dorms about how the anti-vaccination movement makes no sense.
I am passionate about the field of global health. This spring I will graduate with two minors, in international studies and biology, in addition to my public health major. The flexibility to select coursework related to my interests has been incredibly useful as I sought out experiences outside of the classroom. During my time at AU, I have been able to get involved in global health policy and research through internships at the U.S. House of Representatives, Save the Children, and Council on Foreign Relations. I was also able to study abroad in Nairobi, Kenya for four months. There I interned at an organization called Carolina for Kibera working with WASH practices and nutrition in one of the largest informal settlements in sub-Saharan Africa. I really hope you consider joining the Public Health Scholar family!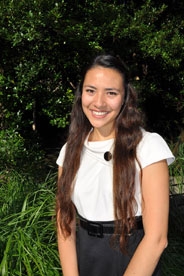 Caroline Sell (2016)

I graduated from the 3 year public health scholars program in May 2016 with a double major in Public Health and French Studies. From the moment I started AU I loved being a part of the 3-Year Public Health Scholars Program. Almost all of my best college memories involve this program, and I am so thankful for the the opportunity to meet such driven faculty, staff, and fellow students. From intense science courses to semesters studying abroad to a community of scholars passionate about health and justice, this was truly the best way to spend my 3 years at AU. For those in the program, the cohort becomes a second family.
I originally came to AU because I knew I wanted to study public health on a global level, but since public health is such a new and upcoming track of study, it is hard for an incoming freshman to truly understand what it means to be studying public health. However, I never felt like I was boxed into a specific major because public health is such an interdisciplinary field. I have friends who studied subjects from biology to policy to program planning in public health. The 3-year program is very flexible as I was able to double major with French, study abroad twice: one semester in London and Jamaica focusing on health policy and one semester in Paris for French, and still finish with a BS in public health. There are also countless volunteer and internship opportunities that are naturally built into the program which really encourage students to get involved in the DC community.
I am currently being sponsored by the French Government's Ministry of Education to work as an English Teaching Assistant in Lyon, France. I am excited to be putting my French degree to use but as always, I am constantly looking for ways to give back in the world of public health. I hope to use the skills I learned while at AU by attending a graduate school program or working in the field of global health in the near future.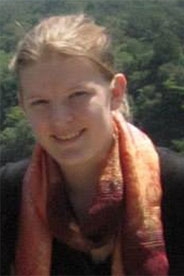 Kara-Anne Suvada (2017) 

I am so thankful to have participated in the Public Health Scholars program at AU because of the many opportunities I was exposed to and the friendships I developed. I graduated in May 2017 with a BS in public health, as well as minors in statistics and biology. I am now working as a Public Health Analyst at RTI International, a research position which I would not have been offered if not for the outstanding guidance, support, and faith of many professors, advisors, peers, and specifically our program director, Dr. Hawkins. One of my most cherished parts about public health at AU is the mentorship, friendships, and passion for service that are fostered both within and outside of the public health scholars program.
I especially enjoyed the Community-Service Learning Project because I had the opportunity to volunteer with La Clinica del Pueblo where I first experienced public health in practice. Studying abroad in Manipal, India was an incredible experience and enabled me to gain perspectives I did not realize or think of before about my position in society and the world as a whole. I was also involved in the AU and regional public health case competitions, interned for Results for Development (R4D), the Office of the Chief Medical Examiner of DC, and worked with the Centers for Disease Control (CDC) Policy Office as a part of my culminating capstone project. Because of my interest statistics, something I was able to do because of the program's flexibility, I was awarded grant money to conduct a retrospective health study with a faculty member and present it at the AU student research conference. I was the President of the AU Public Health Association my senior year, and encourage everyone to continue to help the organization grow.
I feel as though was very prepared to join the public health workforce and will be prepared to go to graduate school for epidemiology as a result of being a part of the Public Health Scholars program at AU.
 Catherine Lu Clougherty (2017)
I graduated from the 3-Year Public Health Scholars program in May 2017 with a double major in public health and sociology. Participating in the program provided me with opportunities to collaborate with driven peers, grapple with interesting coursework, and gain hands on experience through internships and my study abroad experience. From working for Kid Power, a non-profit supporting underserved students, to interning with the District of Columbia Public Schools (DCPS) as part of their Student Wellness Division, I feel fortunate that I was able to delve into the public health field with a hands-on approach that couldn't be replicated in many other academic program. When I studied abroad in Nairobi, Kenya I continued this approach through an internship at an organization in the Kangemi slum that provides services to HIV positive children. While I chose AU specifically because of the Public Health Scholars program, I also took advantage of other ways to be involved on campus and in DC. During my time at AU, I was part of the leadership team for The Public Health Association and Alpha Phi Omega, the community-service based fraternity on campus. In addition, I enjoyed being part of the women's club soccer team. 
The skills I developed at AU both in and outside of the classroom ensured a smooth transition into the world as a public health professional. My experiences working in the non-profit sector, interning at DCPS and as the Program Associate (PA) of the 3-Year Scholars program influenced me to pursue a career in education and public health, which has led to my current position at DC SCORES. In this position as a Data Program Coordinator, I oversee monitoring and evaluation of program data through implementation of data collection, analysis and reporting.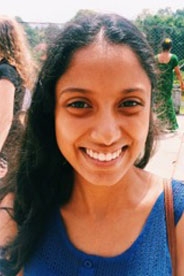 Tanzeela Islam (2017) 
The Public Health Scholars program at AU provided me with so many academic opportunities and relationships that I am indebted to. During my time at AU I was able to engage in both research and volunteer experiences that provided me with the skills to become a stronger public health professional. One of the best opportunities that the program and AU afforded me was the chance to study abroad in Manipal, India where I was able to conduct my own research project on the Health Management Information Systems of a maternal and child health hospital. Through this experience, I discovered my passion for maternal and child health, global health, and medicine. The faculty at AU has fully supported me on this journey and has always offered help and assistance whenever needed. Through my time at AU, I believe I have been aptly prepared in applying to medical school and becoming a doctor. I am currently applying to medical school and working with CityMD as a medical scribe. I am excited to see what the future holds and I am really thankful for the support of the program.
 Sarah Anne New (2017)
I graduated from the Public Health Scholars program in May 2017. I am so grateful for the opportunities the program offered me both domestically and abroad. I had the opportunity to study public health abroad for two semesters in Manipal, India and Kaen, Thailand. My year abroad was definitely the highlight of my college career, as I learned to navigate cultures vastly different from my own and compare and contrast public health in developing countries to that in America. My experiences in India and Thailand helped me recognize my passion for glabal health and I now work as a Senior Program Assistant for the National Academies of Sciences, Engineering, and Medicine on their Board on Global Health. 
In addition, the Public Health Scholars program allowed me to be surrounded by passionate, likeminded, supportive people who have helped me identify and succeed in achieving in goal. From whitewater kayaking to figuring out how to wrap our saris, some of the best college memories I have are with my fellow scholars both in D.C. and abroad. The experiences made possible through the Public Health Scholars program made me feel adequately prepared to enter the field of public health and succeed. 
 Emilie Ryan-Castillo (2017)
As a first generation student, I had no idea what to expect when coming to college. Luckily for me, I was accepted to the Public Health Scholars program, which provided supports and gave me the resources I needed to succeed in college. The Public Health Scholars program gave me easy access to professors, counselors, and peers that helped me to define my academic and professional goals, as well as help me develop my own path to accomplish them. 
During my time as a Public Health Scholar, I was able to volunteer at MedStar Georgetown University Hospital in the pediatrics department, study abroad in India as a Gilman Scholar, and intern at White Ribbon Alliance. All of these opportunities gave me unique experiences that have helped shape my interest and contributed to my public health skills. 
I graduated from American University in 2017 with a BS in Public Health and a Minor in Biology. I am currently employed at FHI 360 as a Program Associate for their National Prevention of Diabetes and National Collaborative on Childhood Obesity. In this role, I provide administrative assistance on contracts with the NIH and CDC that evaluate and implement interventions for diabetes and obesity in the United States. I am really excited to see where my degree and this position takes me. I can honestly say that being a part of the Public Health Scholars program has been integral to my success.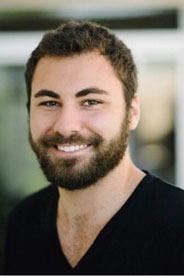 Morgan Wright (2017)
I hail from Des Moines, Iowa and graduated with a BS from the 3-Year Public Health Scholars program at American University in 2017. Currently I am completing my MPH, with a focus in Community Health Promotion at the University of Minnesota in Minneapolis. I loved my time at American University. I like to run and I am really interested in politics which made Washington DC the best city for me. Furthermore, the Public Health Scholars program at AU is top notch. My classes were relevant and interesting and the faculty who taught them are inspirational. I love how the field of public health is very broad and allows for everyone to find their own passion. 
During my time at AU, I studied abroad in Kenya. It was an unforgettable experience. I had the opportunity to learn from distinguished professors at the University of Nairobi's medical school, which is attached to Kenyatta National Hospital. Studying and living in Nairobi, Kenya allowed me to see the challenges of urbanization in the developing world first hand. This experience is invaluable and is not shared among more traditional study abroad locations. I also interned in Kenya with an organization called Amani Kibera, which operates out of the largest slum in all of East Africa. 
In graduate school, I am conducting research into health disparities of prostate cancer in gay and bisexual men. I use the knowledge and skills I learned from my time at AU every day.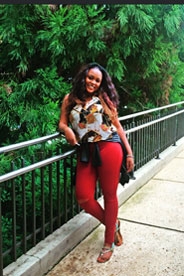 Wanjiku (Shiko) Wambaa (2017)
Like many, I found that college search to be stressful. However, the moment I was admitted into the Three-year Public Health Scholars program at AU, I was confident that this was where I was meant to be and have not looked back since. Our cohort was more than just a few people with similar interests; we were a community and family made up of diverse and passionate individuals. During my three years I was not only able to get my BS in Public Health from one of the top universities in Washington D.C., but also completed the Pre-Medical Track, spend a semester in Kenya, conduct research with a professor, intern attend several Global/Public Health conferences and of course, explore the countless fun activities in the city. 
Looking back on my college years, I am so blessed to have had access to all the amazing opportunities and experiences provided by this program. Such exposure opened my eyes to the many possibilities and options I had after graduating. Personally, I really fell in love with research during my time at American. I have always been interested in infectious diseases, especially those impacting many sub-Saharan African Nations. As a Kenyan women, this topic particularly hits close to home. During my second year at American, I had the opportunity to be a part of a research project that my infectious disease professor was working on and I enjoyed my time in his lab so much. I knew that research in this field was something I wanted to continue to be a part of, even after graduation. Though I received admission to an MS in Global Health program at Georgetown University here in D.C.m I decided to defer for a year and spend the year researching full-time. The fall after graduation, I started a position at Georgetown University doing HIV/AIDS research. I am considering applying to Ph.D. programs in the near future so that I may be able to continue research on communicable diseases that have become a public health burden to the sub-Saharan countries. This Public Health Scholars program allowed me to explore my many interests in a nurturing, yet challenging environment. Though I graduated in three years, I feel confident that I am fully prepared for a career in public health. I am so happy with my decision to be a Public Health Scholar at American University. 
About Our Alumni

The inaugural Public Health Scholars cohort of 10 students graduated in 2015! Graduates of the Public Health Program find success in a variety of jobs and in graduate school—the We Know Success website tracks data showing where our students are working, or if they are attending graduate school, within six months of graduation.
The blended liberal arts and practice-based approach to public health places a strong emphasis on skills that our students bring to their work after graduation, including
Effective communication
Critical thinking
Research methodology and analysis
Ethical judgment and decision-making
Application of public health knowledge and concepts to real-world settings
Cultural competence and interpersonal skills
The Public Health Scholars Program provides an unsurpassed undergraduate experience and emphasizes applied practice-experience through the study abroad, service-learning, and internship requirements, which give students the opportunity to work in the field with public health professionals as they earn their degree.
Through the varied options, the Public Health Scholars Program provides rigorous preparation for advanced study in public health, law, medicine, and related fields.