4400 Massachusetts Avenue NW
Washington
,
DC
20016
United States
Public Health
4400 Massachusetts Avenue NW
Washington
,
DC
20016-8037
United States
Public Health Student Profiles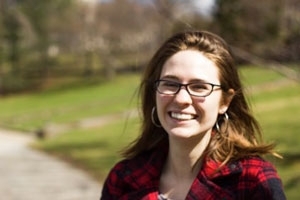 Laurel Booth

I chose the AU Public Health Scholars program because of the amazing opportunities it offered. I knew that I wanted my college experience to be active and hands on; through the program I am able to participate in service which helps to apply knowledge that we learn in class to real world situations. We also have the opportunity to talk to experienced professionals in the public health field about what their work is really like.
The program is a great way to connect with people who share an interest in public health and have a diverse set of perspectives about what should be done to grow and improve it. It is an interactive, honest and engaged community. Currently my favorite part of the program is our service learning, it has helped me orient to the DC neighborhood and engage with public health on a deeper level. I am also really looking forward to my experience with study abroad!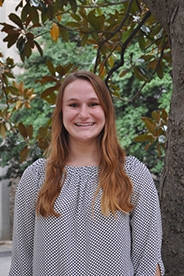 Julia Burnell

Public health is something that most people at my high school had never heard of, so my college decision process was challenging. Most of my friends could exchange information about which colleges were good for what majors, and I was left to blindly Googling to discover public health programs. I found American University, and the more I looked, the more I fell in love. Public health is an incredibly diverse field, but I am particularly interested in women's health and the policy side of things. Living in D.C. means that I am right in the mix of all things policy and the public health opportunities are endless. The location of AU is ideal.
I went to school with most of the same kids since kindergarten, so senior year brought the realization that I have not had to make new friends in a very long time. Being in a living- learning community as part of the Public Health Scholars program is amazing, as you are surrounded by people with similar interests yet extremely different perspectives. Starting off surrounded by a community of supportive people made making other friends easier. My PA, Katie Lu, and my mentor, Esha, went above and beyond to make sure we all had everything we needed to succeed both academically and otherwise. I was so happy that the environment is so inclusive and welcoming.
I have big plans for my future, and I am thrilled that I will be able to make real change in the world sooner by graduating in three years. I am excited to go abroad so I can see firsthand some of the unique public health situations faced by other regions of the world. I am challenged every day to look closer, think harder, explore more, and I have grown so much both intellectually and as a person as a result.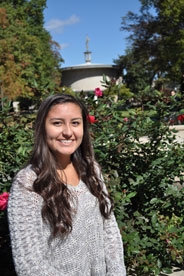 Melanie Delgado

Teamwork, passion and enthusiasm are three words that embody every individual in my public health scholar cohort. I am proud to say that I am part of this hardworking family of students and faculty because I feel as though we all have the same goal to achieve in life. And that is to make the world a better place. Whether it be educating others about what "public health" is or being active in the community by doing service, I would say that this program is the right fit for someone looking to make a difference. I could not have been happier, when I found out I was accepted to this amazing program. I am someone who loves to take on challenges and stand out, and when I learned that this was a three-year program, there was nothing that could stop me from applying. The rigor, the support and the service aspect of the program brought my absolute attention! There is no better choice at American University then to be part of a three-year scholar's program. You truly feel like you have a second family here because you find students and faculty that share the same enthusiasm for public health. This connection that you grow as a cohort brings you closer to success as you learn that D.C is filled with opportunities that will make you succeed farther than you expected. So don't hesitate, take a leap and apply to become a three year Public Health Scholar!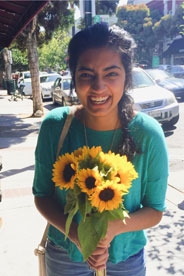 Esha Dholia

The Public Health Scholars Program has been and continues to be my playground and springboard. I was attracted to the field of public health from the start because of its interdisciplinary nature. My interests sometimes feel irreconcilable in their diversity – ranging from maternal and child health to creative writing – but this field has provided me the opportunity to engage with everything I love without sacrifice. The program itself facilitates many opportunities for this sort of exploration through volunteer work and field trips, and it in turn asks my peers and I to reflect and learn from one another's perspectives. We all come from incredibly diverse backgrounds and all seek to do different things within public health, but being able to share classes, a living space, and even a semester abroad with so many devoted and ambitious people has been invaluable to my education and love for this field. It's through this program I was able to intern with USAID and study abroad in India; under the guidance of incredible faculty I'm cultivating a three-year educational plan that allows me to explore the world and my interests. This program has been an invaluable resource, is more than I ever expected it to be, and I'm looking forward to the rest of this journey!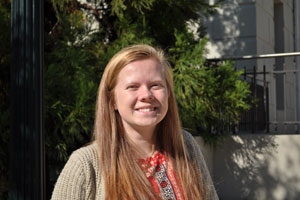 Hannah Dorsey

The Public Health Scholars Program played a very important role in my coming to American University. Not many schools offer public health as an undergraduate major, so when I was accepted to the three-year Public Health Program I was very excited. I knew early on in high school I was interested in humanitarian aid and medicine, so when I found a program that allows me to speed up the process of college and get into the field I am passionate about, I immediately applied for the program. I love being apart of the cohort and being in a small, intimate class that is very hands on where we are all close with the professor. It really helps with discussion and learning and has also been an incredible addition to my first semester on campus. It is very rewarding to be in a class full of passionate students who all care about making a change as much as I do.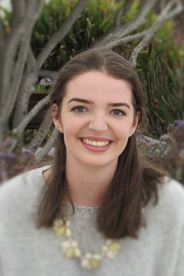 Genna Hewett-Abbott

I choose the Public Health Scholars program at AU because of the location and the many opportunities. I had planned to pursue a career in Musical Theater, but a friend recommended AU and that is how I found the Public Health Scholars Program. I applied to AU at the last possible minute, but it is the best decision I ever made.
I saw campus for the first time at move-in day in August. The campus has such a comfortable atmosphere, while being just a few minutes away from the city. Where else can you study next to the monuments? Another reason I choose AU was the semester study abroad in Kenya, India or London.
The Scholars program is an amazing opportunity to be completely immersed in the field from day one. The first semester Introduction to Public Health course, restricted to Scholars only, has a 1-credit lab for volunteering at different organizations throughout DC. Seeing the public health problems in our nation's capital and giving a few hours a week to help people has further increased my love for Public Health.
This program was instrumental in my transition to college. Living with cohort members and other scholars makes for an instant group of friends. Having our Program Assistant (PA), KLu, who doubles as my mentor, on the floor is incredibly comforting. I am always reassured knowing she is nearby to answer any questions I have about the Public Health program and AU in general.
I leave my classes everyday feeling like I can change lives in so many ways. Being in the Scholars program has helped my college transistion so much easier. I have made friends, learned so much about the different aspects of Public Health, and I can truly see myself and my peers making the world a better place.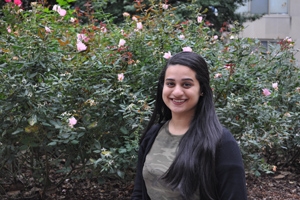 Charin Khan

When I was applying to colleges, I had only a slight idea of the career I wanted to pursue and what I wanted to study. I did know I wanted to study medical science, travel aboard, and graduate early if it was feasible. Through the Three-Year Public Health Scholar program I have the fantastic opportunity to do all three! I am a freshman in the program and still unsure of exactly what direction I will pursue within Public Health, but this program highlights the interdisciplinary nature of Public Health and the curriculum allows me to explore all the different aspects of this major. Being in this program has already helped me define my current and future academic and professional goals. The immense individual and community support from professors, counselors, peers, and advisors make the transition to college much easier. The friends I have made within my cohort share my interests and their passions have influenced me and broadened my perspective. In the short time I have been a Public Health Scholar, I have experienced and learned so much and am excited for all the things yet to come!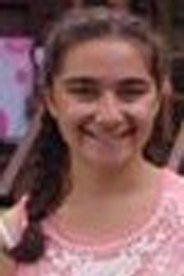 Sedona Kolchinsky

Hello! My name is Sedona, and I am currently a first year Public Health Scholar. I grew up outside of Philadelphia, but spend as much time as possible traveling whenever I have the opportunity. I was first drawn to the field of Public Health because I would be able to apply what I have learned to a job anywhere in the world, and I would not have to limit my studies to one academic subject. This field also allows me to prepare for medical school while studying a topic that is immediately applicable to the community around me. By studying Public Health, I am able to study an array of topics all with the focus of promoting the health of our community and our world. I specifically chose American University because of the Public Health Scholars Program. I was attracted by the idea of graduating in three years, studying and working abroad, and learning about Public Health in our nation's headquarters for the field. By coming to American to study Public Health, I have joined an incredibly passionate and diverse group of students who represent the future of our society's health professionals. I am surrounded by the country's best resources and organizations in the field, and my use of them is completely built into our curriculum. This program also creates a personalized learning experience. Because the cohort is small, I have had the opportunity to feel as though my education is in my own hands, a valuable experience to have at the undergraduate level. The personal experiences that the cohort has given me both inside and out of the classroom, have made me grow as a person and as a student.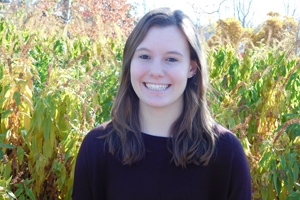 Grace Lohmeier

I was interested in many different fields and unsure of what my major would be before I discovered the public health discipline. I have always wanted to go into the medical field, but am also interested in psychology and policy. I did not want to have to give up one interest for another. My mom suggested public health to me during my junior year of high school and after I looked it up was immediately excited about the possibility the major in college. Public health is such a broad and multi-disciplinary field that you can have careers in many different areas such as epidemiology, biostatistics, health promotion, education, or health policy.
The three-year Public Health Scholars program was appealing to me because of the rigorous pace, the study abroad experience, and the opportunities that come with being in a close-knit cohort of students with similar passions. I love AU because of the student involvement and the location in DC, and being in this program has enhanced my experience here even more. In my first semester, I have volunteered at two non-profit organizations as part of the public health lab, visited the NIH, seen speakers such as Elizabeth Warren on campus, and made many good friends. My time at AU has been great so far and I am so excited for the other experiences I will have in the program over the next few years!
Krishnendu Mangal

I always wanted to come to American University (AU). It could be because AU was the first campus that I visited after coming to United States. As years passed, and when it was time to apply to colleges, AU was at the top of my list. I decided to major in Public Health because the discipline focuses on the greater good for everyone in the population. How many of us knew that the seat belts, that we all take for granted, are due to efforts of public health? If it were not for injury prevention efforts of these public health scientists, we would not have seen the significant decreases in number of motor vehicle injuries and fatalaties.
The 3-year Public Health Scholars program offers a variety of opportunity for students to get involved in the community and to make a positive change. As a freshman, I had the privilege of volunteering at two prestigious organizations in DC that help to improve the health of their community. I completed my service-learning with these organizations with so much respect and admiration for their commitment to improving the lives of the individualst they serve. This work also helped me get closer to my peers and to realize how much we all have in common when it comes to Public Health. I will always cherish these memories.

Being part of the Public Health Scholars program comes with advantages too. I do not live on campus, so initially, I was scared about how things were going to work out for me. However, everyone was so nice and welcoming from the very beginning. People are more than happy to help you. From the program director, Dr. Hawkins, to program assistant, Klu, there are people who will help you succeed. I know that I can go to them with any questions or problems and that they will try their best to help me. They have helped me out so much with my transition to college. Although my journey with Public Health has only begun I am looking forward to the experiences and the new opportunities awaiting me in this program.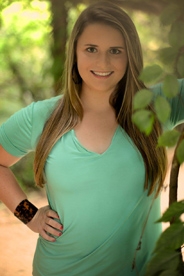 Margaret McFarland

I discovered public health my sophomore year in high school after working for Habitat for Humanity of Honduras. I continued to explore the field of public health in Latin and South America and taught English in the Dominican Republic for a month before my senior year. My passion for global health continues to grow the more I travel and explore and I became fascinated with the cultural influence on health. I knew I wanted to go to a university where I could continue traveling and learning about other cultures while also getting a world-class education.
Initially, I was hesitant about committing to a major before even starting college. However, public health is such a multi-disciplinary field that is full of opportunities. I am always learning about new public heath approaches and disciplines and have found myself interested in a variety of areas of health I had no idea existed. I am fortunate to be studying at an institution that is dedicated to student success. In my first semester alone, I was given so many amazing and unexpected opportunities by my professors and peers. I am currently collaborating with my statistics professor on a study researching the correlation between climate change and Zika—something I never saw myself doing. I am thrilled to see where these three years take me, and I am confident that my time at AU will open doors for my future in public health.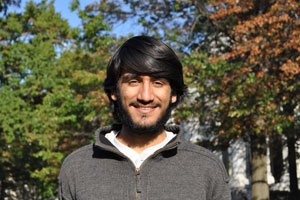 Abhishek Patel

I could speak ad-nauseam about the many tremendous and unique qualities of the 3-Year Public Health Scholars program; from the many opportunities to study abroad and the interdisciplinary and flexible curriculum, to the thorough and consistent advising program. For me, however, one quality has distinguished itself above the others: togetherness, unity but significantly more intimate. Moving from Harare (Zimbabwe) to AU filled me with trepidation, a larger part of me did not want to leave my home of 18 years and I expected to be plagued by large bouts of home-sickness. This was not the case.
Before I even arrived, I was contacted by our Program Advisor Caroline Sell. She made a Facebook group with all the other students and we immediately began introducing ourselves and forming friendships. Naturally, these friendships have blossomed over time and have gone a long way in overcoming the bruises of being uprooted from my home. Together, we have explored DC; traversed the national mall, rowed in the forested regions of the Potomac, kayaked on the waterfront and walked to raise funds for the battle against AIDS. Another crucial person to my assimilation has been, my "mentor", a junior who had specifically chosen me from a survey we had previously completed. Her name is Esha and her mentor, Devki, my grand-mentor, went above and beyond to welcome me. They know, as any Gujarati knows, the importance of Chai (tea). On my first weekend, Devki made me some. Additionally, Esha and I share a love for dark chocolate, so when I received her gift of a mug with filled with Hersheys, I was ecstatic. It sounds very insignificant but at the time, it was an immense relief. This was the first of many times that they helped me, Shreya (my other grand mentor) gave me her Chemistry text-book, and they also got me involved in the South Asian Student Association and Public Health Association. Maya Angelou said, "The ache for home lives in all of us, the safe place where we can go as we are and not be questioned." Everybody in the 3-Year Public Health Program has made forget that ache, and then progressed to give me a new "safe place" that I will ache for when I leave.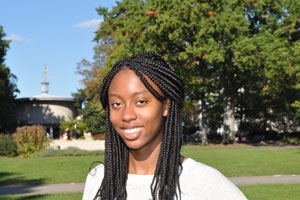 Naudia Porter

American University was not my first choice. When I applied to the Public Health Scholars Program, I was trying to keep my options open. The program had everything I was looking for: an accelerated degree program with a study abroad and internship component. When it came time to decide on a college I ended up choosing American because of the Public Health Scholars program. It was my one and only deciding factor. It was a lot of faith to put on one program, but my faith has not been misplaced. I am constantly changing my mind on what I want to focus on in public health and that is exactly what I wanted. Our speakers and class discussion make me revaluate everything I know on a personal, local, national, and global level. Our class labs, something I struggled with in the beginning, became one of my favorite aspects of the program. Washington DC is a very diverse area in terms of socioeconomic background as well as culture. The lab opened my eyes to ways I could be part of the D.C. community through volunteering; I plan to do more volunteering while at American. It was a wonderful opportunity to volunteer in DC because I learned so much about the people living in D.C.
One aspect I value most about this program is that it has allowed me to experience new things and relate it back to public health. I'm in an environment where I can learn with and from other scholars. The value of such a community can not be overstated. Public health is about serving populations and providing them with the information and services they need in order to be healthy. This is something I have been able to learn first hand. I may have joined the program on faith and it turns out that was all I needed to be part of such a great program.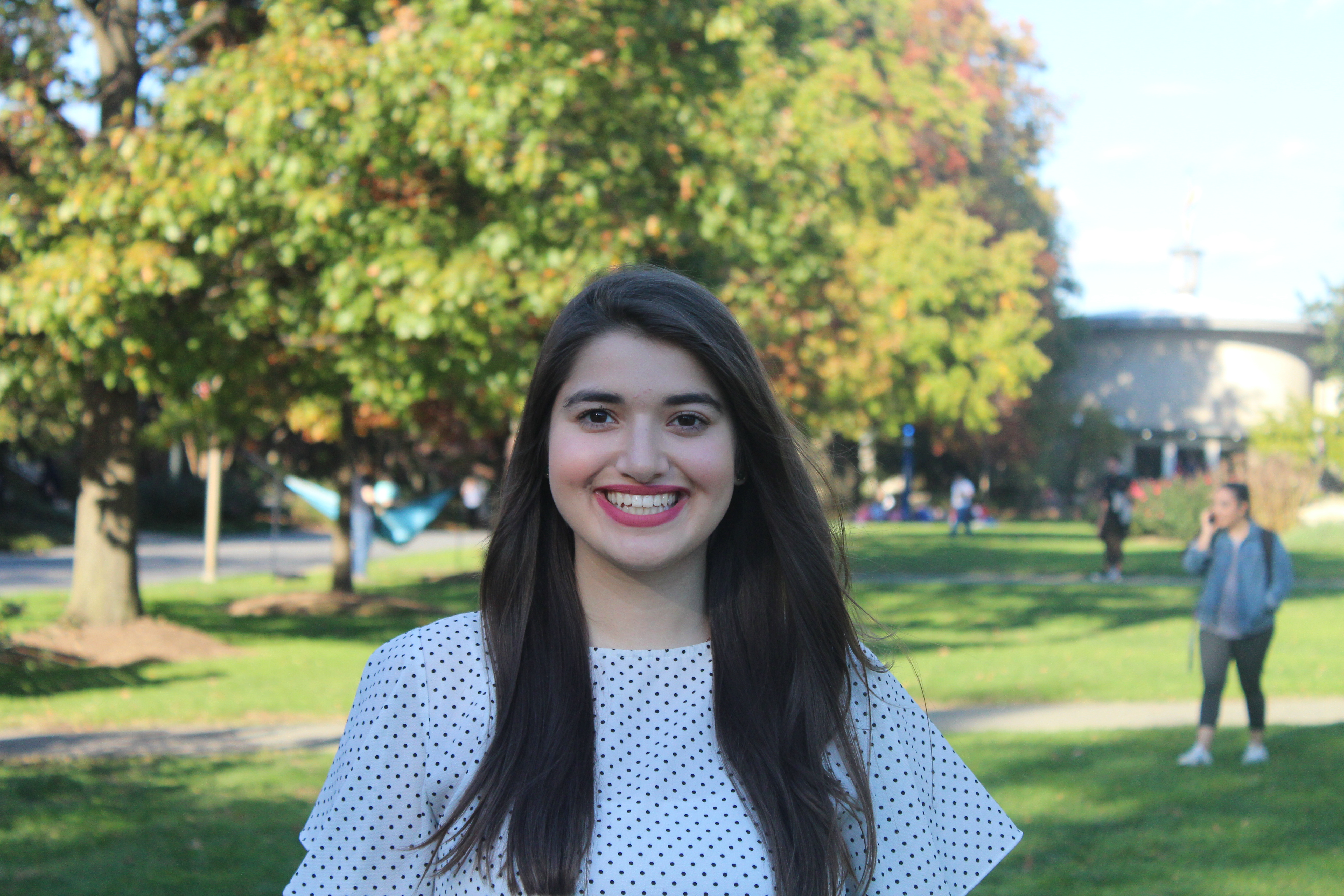 Zarah Akrami
Being a part of the 3-year Public Health Scholars program has shaped me into a person who is more inclined to be aware of the health issues going on in the world. This program has made me feel part of a community with like-minded people who share the same interest in public health. Living in the capital of the United States has opened so many doors, where I am able to take my learning further through institutions such as the NIH, Children's National, the FDA and various hospitals. 

I chose to major is public health because it is such a diverse field which can be applied to many aspects of health--health policy, epidemiology, disease prevention, and much more. I am happy to be a part of the program at AU because I am able to utilize the resources that Washington, D.C. provides for me. I chose AU because no other school has a program that focuses on public health in a small cohort of students with the same support and experiential focus. In the short time that I have been a student at AU, my experience has been exceptional and the program has exceeded my expectations. 
 Fernanda Carlosama Ruiz
Public health has always been a big part of my life. With both parents working at the CDC, I always heard about the projects and initiatives they were involved with in their work. When I was in middle school, my mother began her Master's degree program in public health. Since English is not her first language, I would help her with her grammar as she worked on papers. Over time, I realized I looked forward to reading about what she was learning about, whether it was health promotion, various influential case studies, or epidemiology. She inspired my interest in public health, but it wasn't until a summer abroad trip to India that I realized that I wanted to turn this interest into a career. While abroad, we studied the role of health oriented NGOs and the general structure of the healthcare system. I was blown away by the best differences in health care structures between the U.S. and India, and I wanted to learn more about the different causes and how we can improve wellness for all.
While applying to college, I realized that few schools offer public health as an undergraduate program. I was drawn to AU for the 3-year Public Health Scholars program because it provides the opportunity to engage in the field early on through service learning, study abroad and a cohort of other scholars that would make the transition to college much easier. I have found a home in the public health scholars program. Not only do I get to learn about something that interests me, but I also get to do it with incredibly driven people who are just a passionate about public health as I am. As we progress through the interdisciplinary curriculum, I wonder what aspects of public health each of us will be drawn to.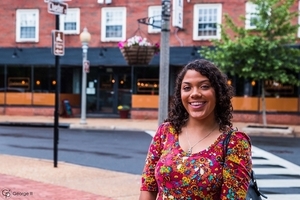 Hannah Chichester
Hi! My name is Hannah Chichester and I am from Front Royal, Virginia. I chose American University after being admitted to the 3-year Public Health Scholars program. I have been involved in the field of public health since my freshman year of high school and I knew I wanted to pursue a BA in public health in college. To be able to study with like-minded people and get a bachelor's degree in 3 years sounded amazing to me and it has been amazing. I have already gained so many friendships with my fellow public health scholars and have earned the new nickname, Tiana. Our Program Associate (PA), Shek, has been extremely helpful to all of us and Genna, my mentor, has been lots of fun. I am so grateful to be able to go to AU and learn more about what I am passionate about in public health.
I am an independent, first generation student and through participating in the program, I have felt very supported by AU. I thought that I would be lost in college and would have figure things out by myself, but that is not the case. From financial aid to academic advising with Dr. Hawkins, I have felt very supported academically and financially. 
I am so excited to intern in DC. I am also excited to study abroad as it will be my first time traveling outside of the United States. I plan to finish my BA in Public Health and then get my Master's degree in Public Health or Health Policy. I hope you decide to go into the public health field and apply for the public health scholars program.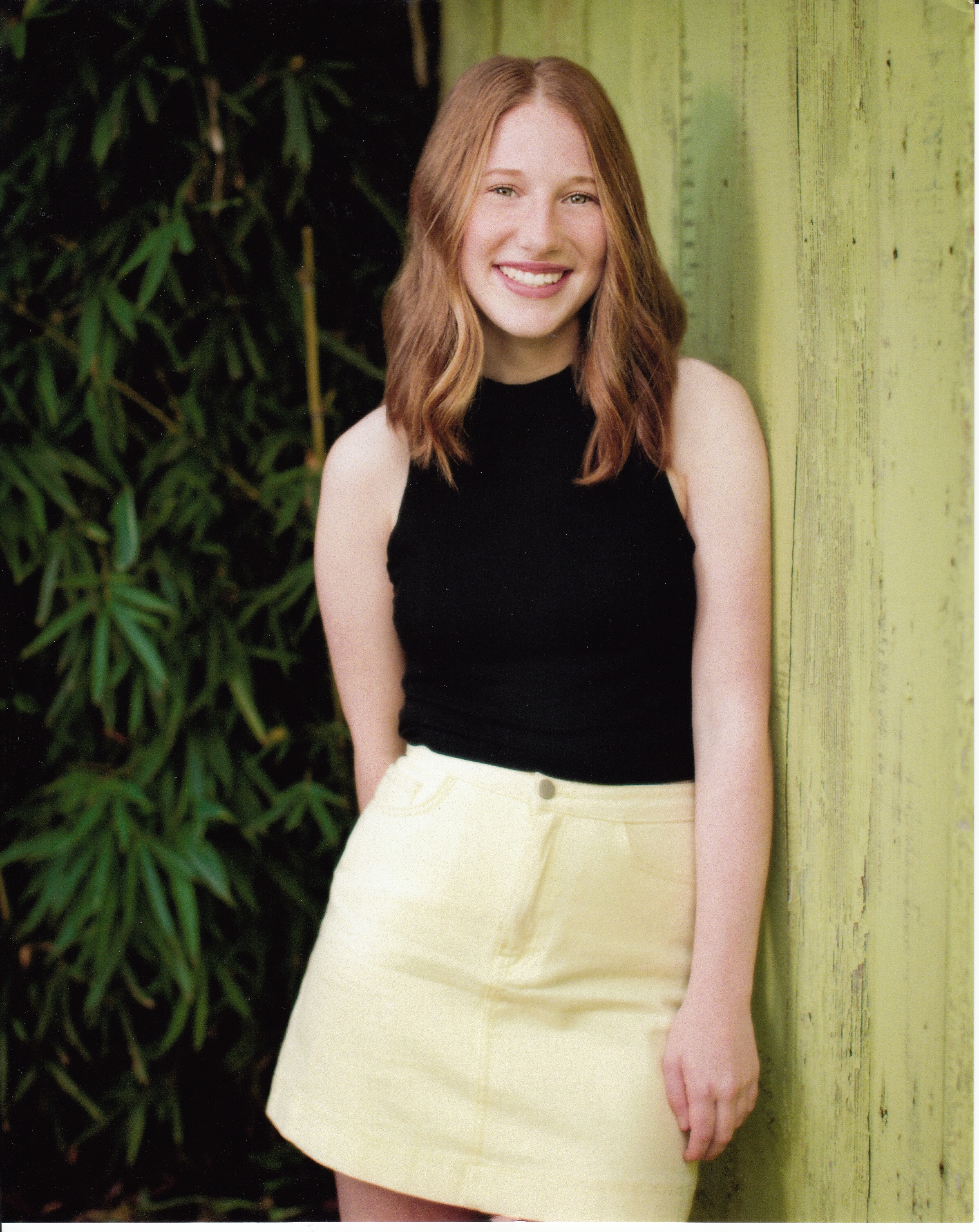 Katie Cogan
What first attracted me to American University (AU) was the location. I am interested in politics, history, festivals, and running so I knew D.C. would be a great fit for me. So far, it has been a wonderful place to explore and learn. I applied to the Public Health Scholars program on a whim. In high school, I was always really interested in biology, psychology, and gender studies; I was so excited to find a major that encompassed so many areas that I was passionate about. The community aspect of the scholars program was really important to me. It is amazing to find a group of motivated and caring people who have similar interests.
I am also a pre-med student, but I wanted to go to a university where I could pursue other interests as well. I love the liberal arts focus of AU and the public health scholars program. Many schools offer study abroad opportunities, but the study abroad programs with the public health scholars program are directly related to my major, my interests, and my future career. Public health is inherently interdisciplinary; it seems that each public health student has a different set of skills and interests which creates a really positive and fascinating environment in which to learn.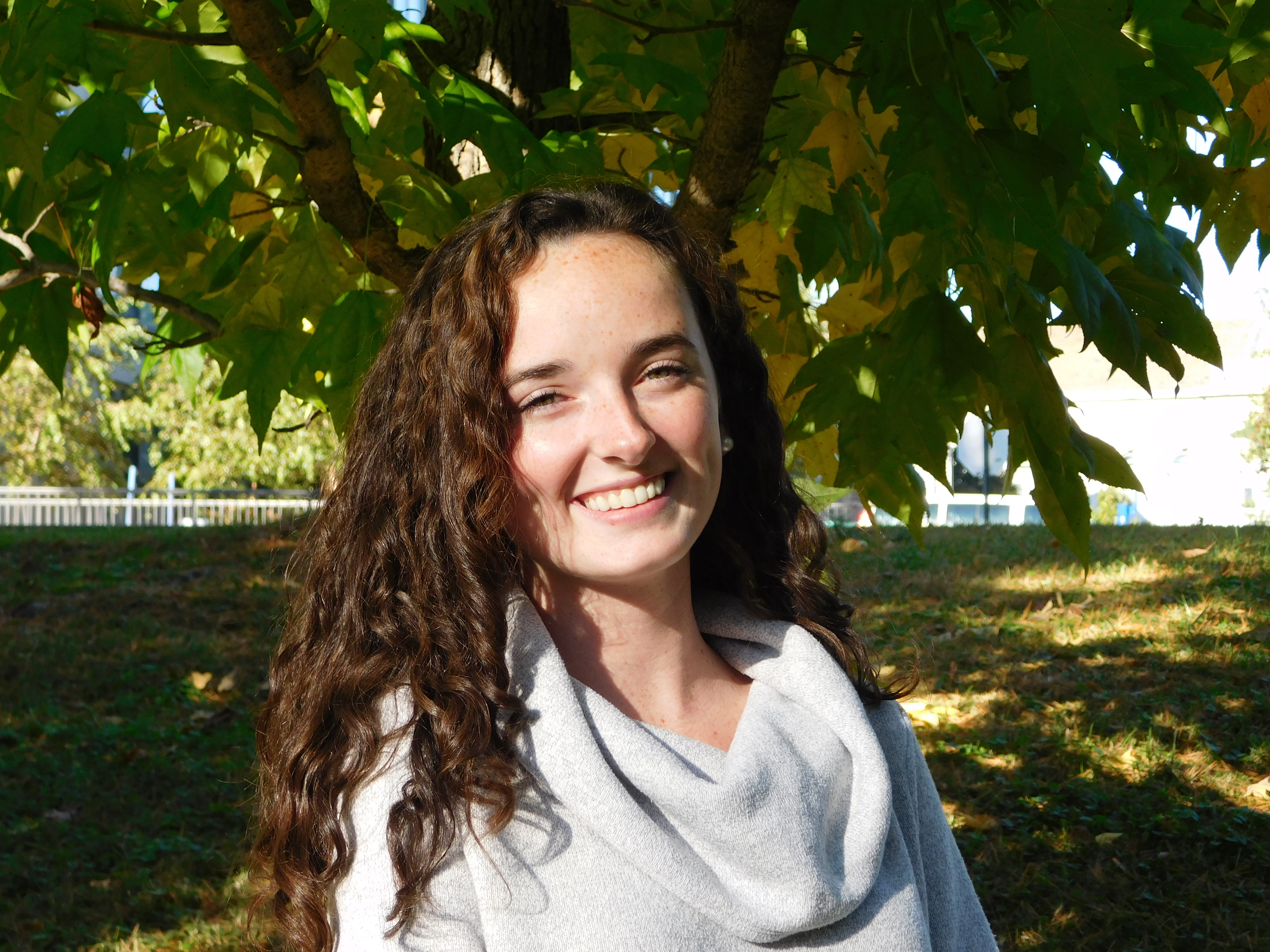 Mary Kate Fogarty
In trying to answer that ever present, senior year of high school question, "What do you want to do with your life?", I would back away from answering because I truly was confused by it. I had settled on being a Biology major, but something inside me did not feel right about that. One day, my mom said, "What about public health?" as I was sitting in my kitchen. I looked at her funny and said, "What is that?". 
As it turns out, public health combined everything I ever though I wanted to do into one fantastic major--taking the health sciences and combining them with a public policy and community health based approach. I immediately began looking at undergraduate public health programs on the east coast, and came across American University and the 3-year Public Health Scholars program. The more I read about hte program, the more excited I became to study public health on the 3-year track in our nation's capital--Nothing could change my mind. 
The cohort approach to public health is what makes the scholars program so special to me. It is so awesome to be a part of this dedicated, intelligent, hardworking group of undergraduates who are committed to making the world around us a better place though public health work. It is inspiring to be surrounded by those who share such a great passion for the same field as I do. The academic rigor and the service learning aspects of this program are also so wonderful, as I appreciate a challenge in everyday life, as well as having the opportunity to give back to the D.C. community. The support that the 3-year scholars program receives is unparalleled, and I could not be more happy with my choice to explore my passions in public health further as a part of this unique cohort experience in Washington, D.C.!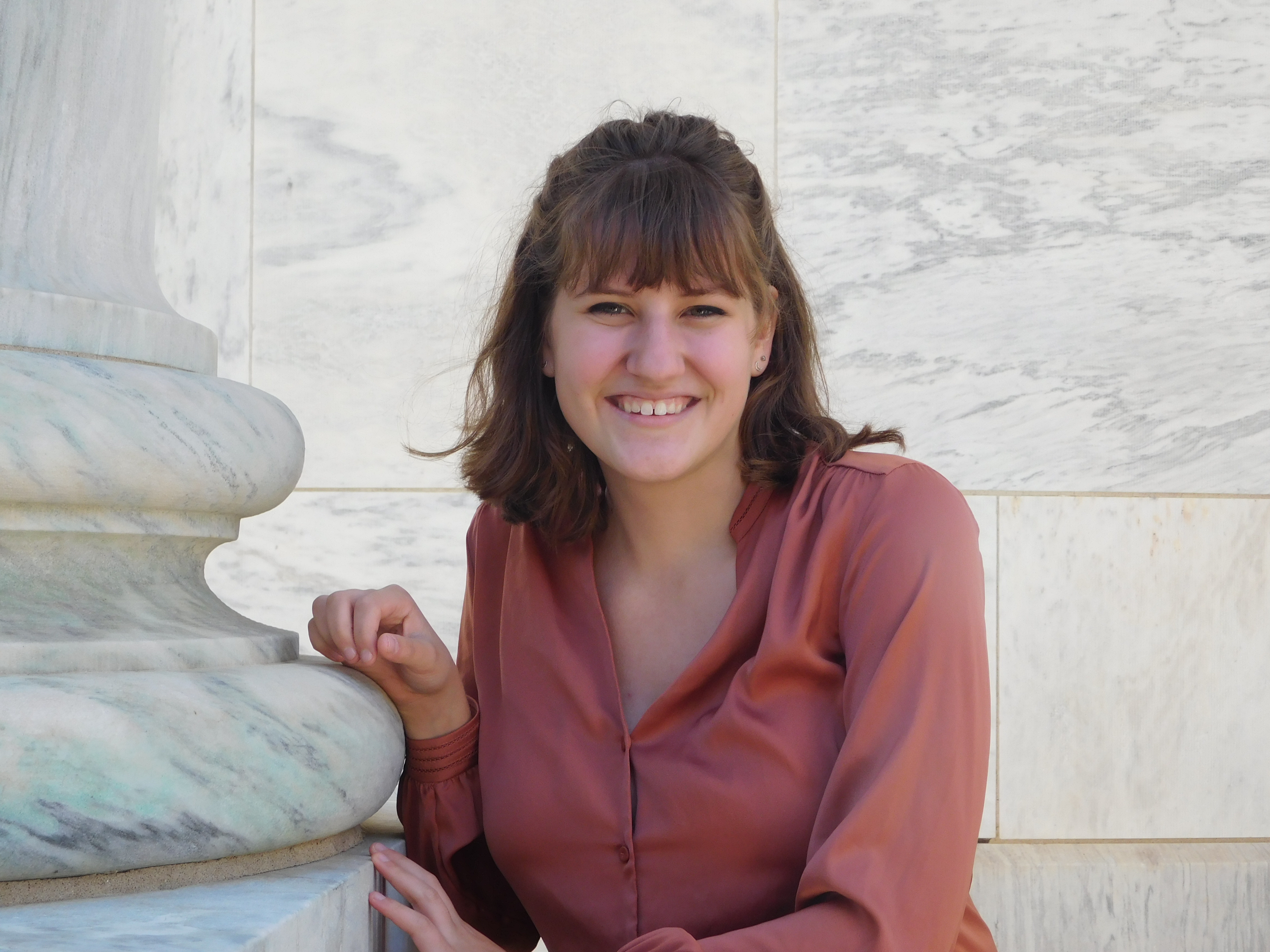 Hannah Fuchs
I have always been interested in STEM, and for a while I thought that I wanted to be a chemist. But then in my junior year, I realized that I could not sit in a lab all day. I needed a more hands-on and social scientific atmosphere, and public health was the perfect combination. Since assisting a research team that was investigating maternal and child health in Madagascar's Ifanadiana district last summer, I realized that I wanted to be an epidemiologist. Observing their work, I was thrilled that their study was focused no only on obtaining the information on the current health situation, but also implementing a program within the community to improve health outcomes. After that, finding the AU 3-year Public Health Scholars program was a happy accident. It had everything that I wanted for my college experience: an accelerated track, a study abroad component, and an advisor dedicated to the cohort. 
At first, I was a little intimidated by the living-learning community, but now that I am here and fully immersed, it is my favorite part of the program. Within the first week, our cohort because fast friends and we love to hang out on campus and in the city. There is always a person to turn to for friendship, for support, and for fun. Additionally, living and working alongside people who are equally as interested in public health as I am provides more opportunities to discuss issues and learn from others' perspectives. Public health is an interdisciplinary field, and hearing about everyone's different interests has broadened my outlook past my initial interest. I have learned that there is still so much space to grow. This is only my first year, but I am so excited to see where the rest of the program takes me.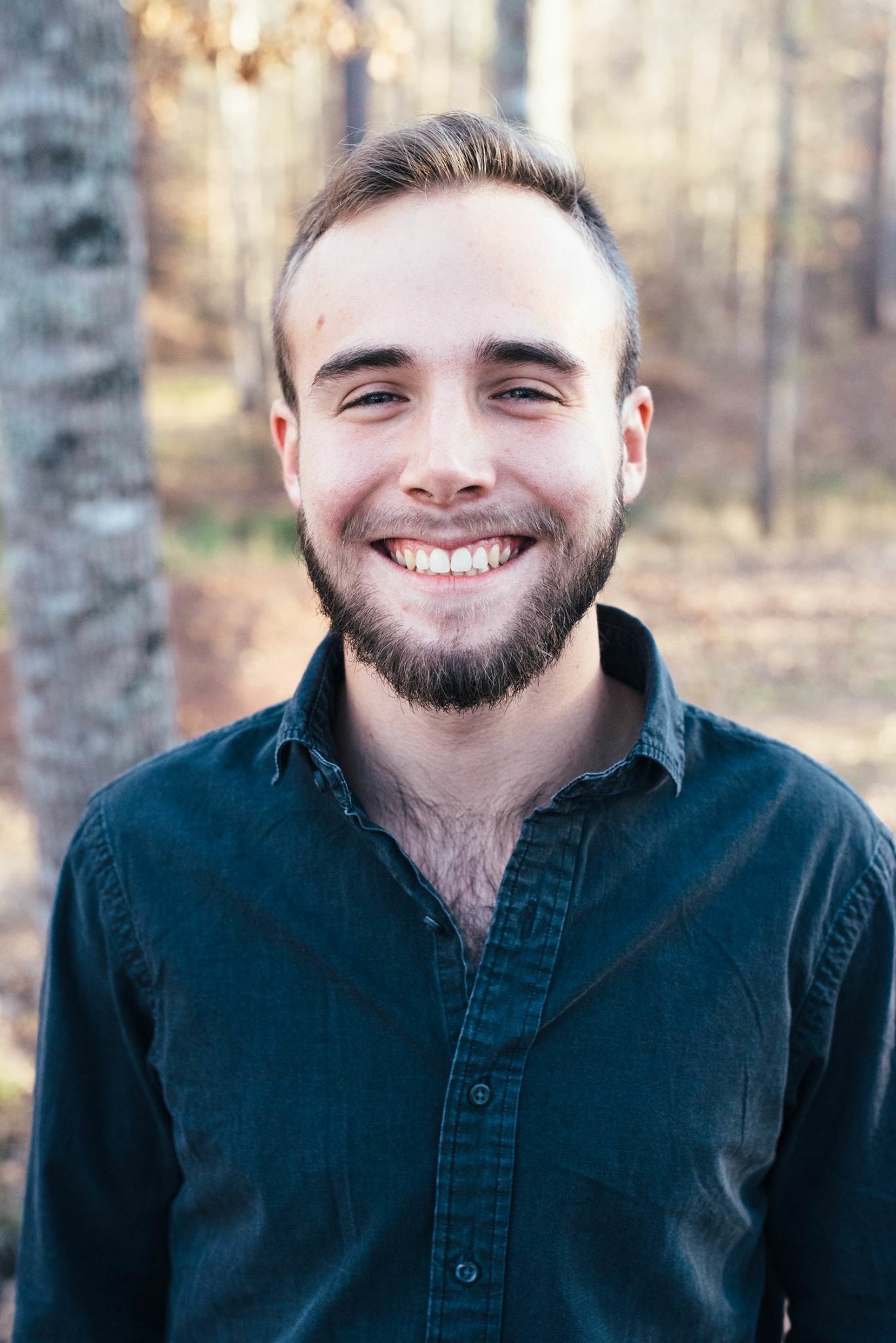 Forrest Holcombe
I have been interested in health since my freshman year of high school. While I have explored many different avenues in this discipline, I knew that public health was my passion and that I would want to pursue it as a university degree. As I grew throughout high school, I found my specific passion was global public health and community development, specifically in the realm of pre-hospital care. I began looking for university degrees my senior year to help me further this passion, and was disappointed to find that a Bachelor of Science in Public Health is not a readily offered degree, and even less readily available is one that has a global perspective. Then one day I came across American University, and was immediately drawn to its Public Health Scholars program. For me, this set it apart as a school that took its public health program seriously, and as I ventured into the website that you are now on further, I came across the curriculum and found it to be experiential, in depth, and holistic, encompassing many aspects of public health and taking an international and local focus. I found that it also offered courses like a pre-med program and development related courses to prepare you for other aspects for a career in public health. 
Upon arriving to AU, after coming off a gap year and time overseas, I found an immediate community and support network within the Public Health Scholars program. It is so fun to be around a group of people who are equally as passionate about impacting lives through the realm of health. You are immediately able to connect on common ground, study together, share life together, live together, eat together, and dream together. THe faculty, like my program assistant (PA) and the director of the program, are so encouraging, helpful, and accommodating as you are transitioning to college and exploring your academic path. I'm so excited for what the public health program is going to equip me for as I walk in my calling to use health as a means to love people and develop communities in a holistic way.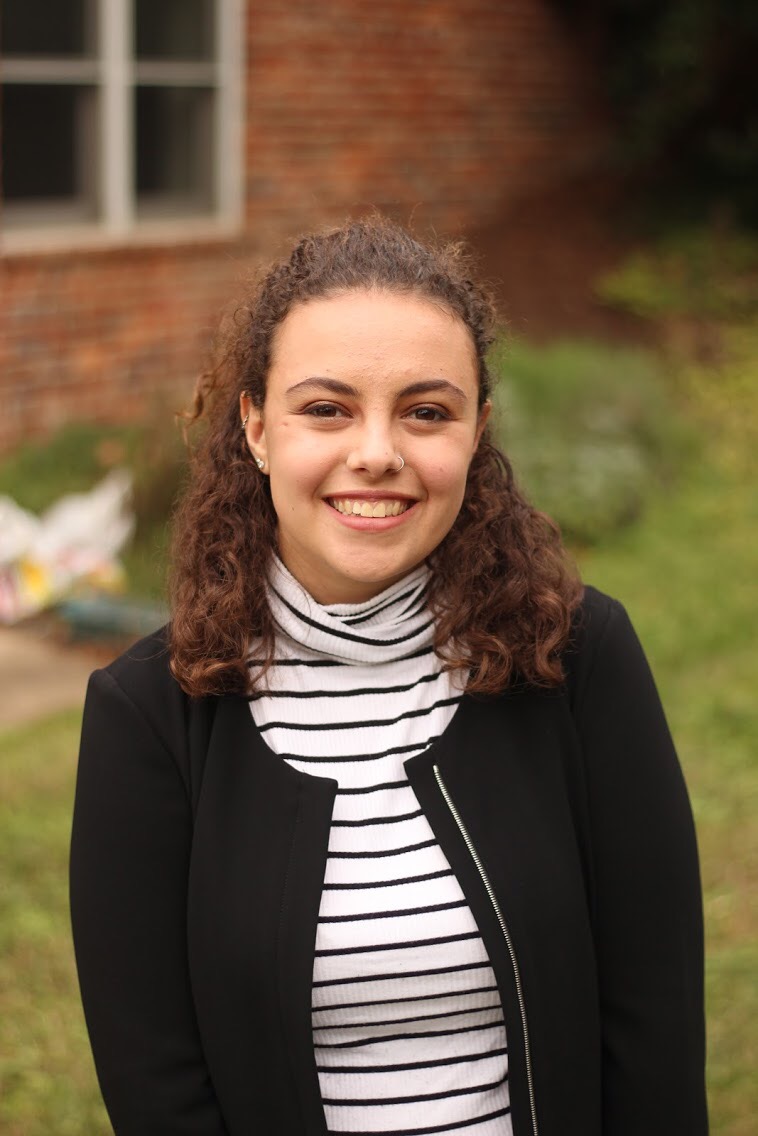 Marnina Hornstein
When I began my college application process, I knew I wanted three things in a university: I wanted to be living in a city, I wanted a supportive and close-knit community, and I wanted to study public health. The Public Health Scholars program easily encompassed all of those criteria. When I first discovered the program in spring of my junior year, I immediately knew that it was the right fit for me. In December of my senior year, I eagerly applied and in the spring when I was accepted, I immediately committed. I'm still just as sure that this program was the right choice for me today. 
Being in D.C., I absolutely love getting to go exploring in the city, as well as our service-learning as a part of the public health lab. There are so many aspects of this city that I love and I can't wait to explore it more. I also love all of my classes here at American, especially my Introduction to Public Health. It is so much fun having a class with our cohort and every week I become more interested in the material we are learning. Our cohort itself, is fantastic. It is so comforting to be around people who are just as passionate and dedicated to public health as I am. There are also amazing, smart, and unique individuals who I am so lucky to spend time with and call my friends. I know that whenever we all spend time together, I will be laughing and having a great time, even if we all we are doing is studying.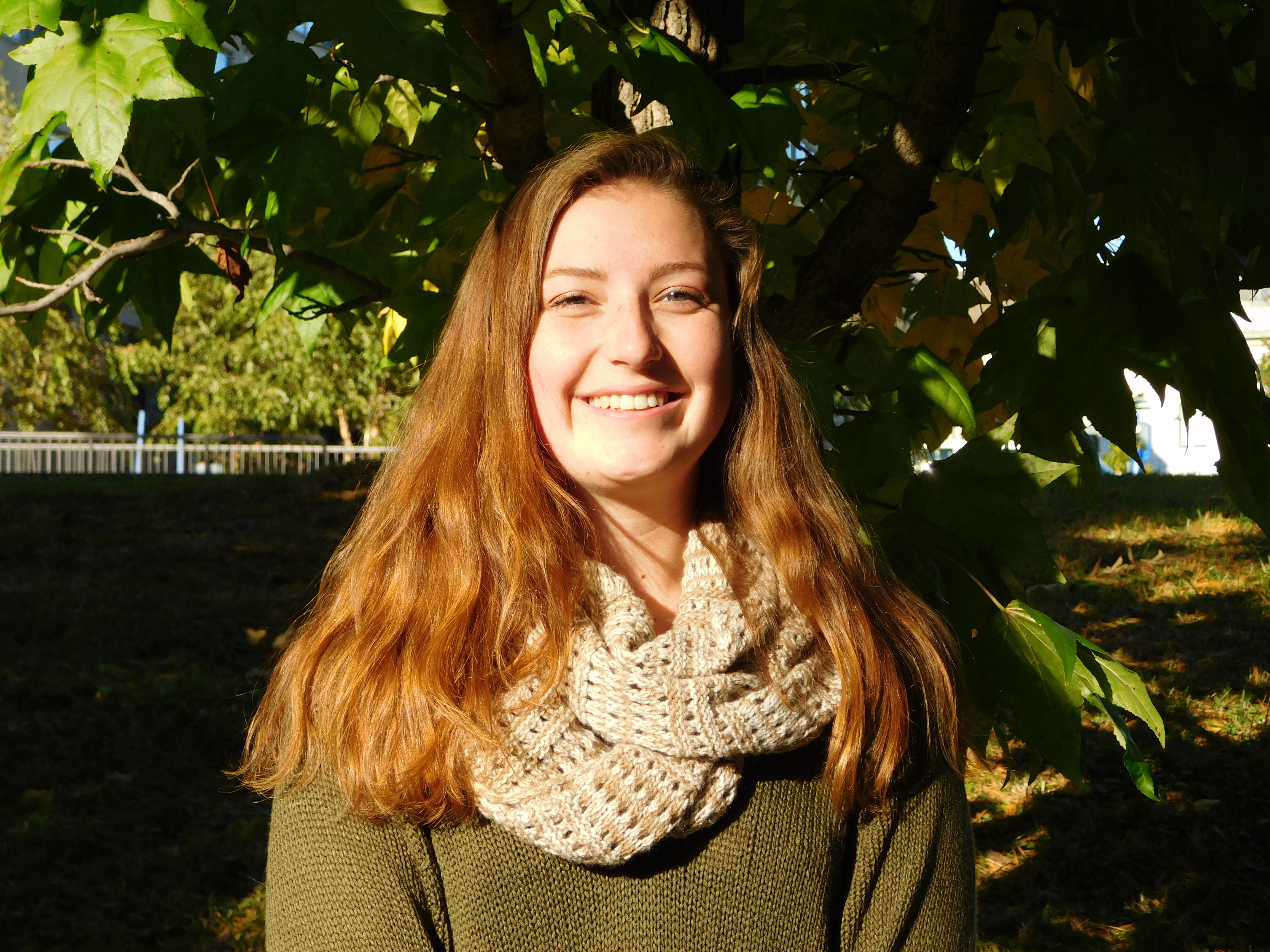 Erin LeBeau
For an abundance of reasons, I am very happy with my decision to be a part of the 3-year Public Health Scholars program at American. For one, I love living in one of the biggest cities in the nation. Being rom small town Rochester, NY, I am overjoyed with the amount of resources and accessible opportunities we have in DC. Not only are we near NIH and FDA headquarters, but we also can read our public health text on Sunday afternoons on the National Mall. Secondly, I love how close our cohort is with each other. We all study together and we help each other out with anything. I know I can also go to our PA or Dr. Hawkins with any issues that I am having as well. 
One of the most beneficial parts of this program for me is the comfort I had starting my freshman year with a plan for my schedule and a solid group of people who share the same interests as I do. I know that we all have each other's back no matter what. I am excited to study abroad with my cohort and become even closer to everyone once we grow in this field together. I cannot wait to see where this program takes my career.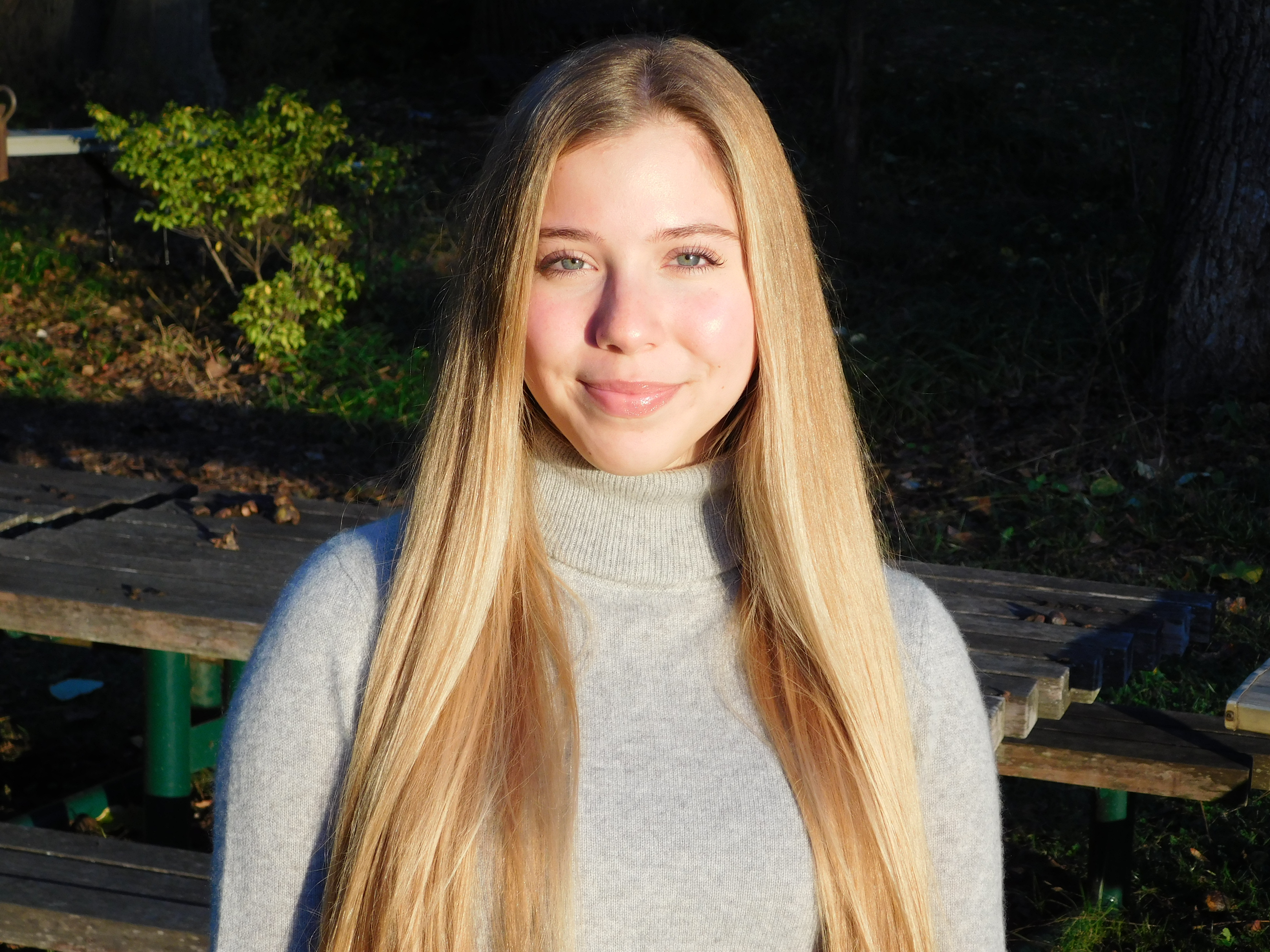 Victoria Graziosi
I chose the Public Health Scholars program at AU because I knew I wanted to be a part of a close-knit community in college. Each cohort in the program consists of twenty students or less and they are all composed of individuals who are truly passionate about public health. Personally, I am interested in fields of maternal and child health care and infectious disease. I have begun exploring these topics in the Introduction to Public Health class and I know that my study abroad experience next fall will enable me to further develop these interests. I am excited to apply my public health knowledge from the classroom to hands-on experiences in the field.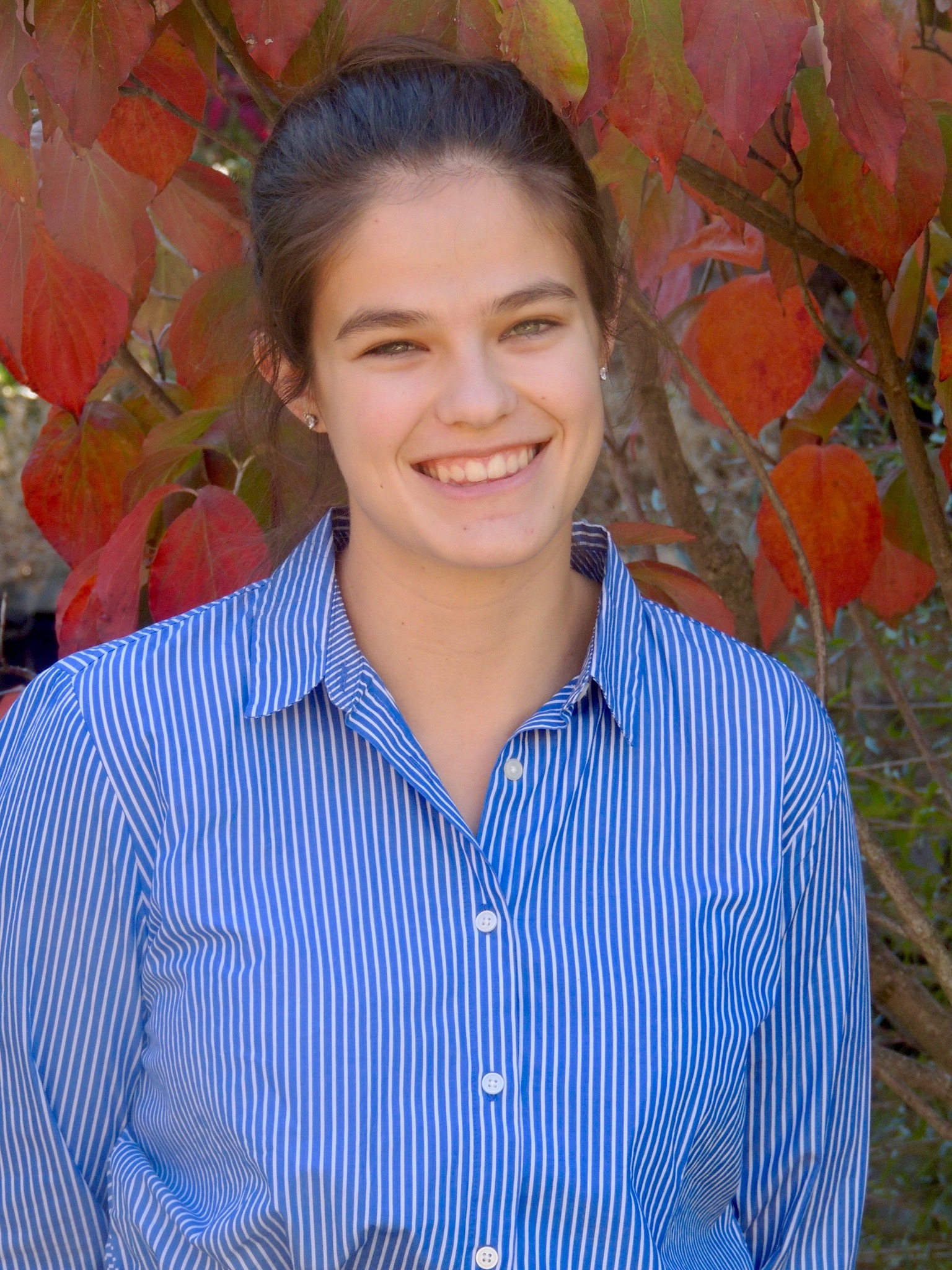 Katherine Marx
I'm Katie and I'm from Middletown, CT. Growing up, I wanted to be a million different things, from a hair-dresser to a vet, to an FBI agent. I started high school and discovered that I really liked biology, and I really liked helping people. I just didn't know what career I wanted to pursue to do both. But one day in the spring of my junior year, we watched the movie And The Band Played On in my AP Biology class. It followed the AIDS crisis in the 80's and a virologist named Don Francis. Watching it, everything clicked! Don Francis was using his skills in science to help people. That's when I realized what I wanted to do: public health.
If we were being completely honest, I did not think I was going to be accepted into the Public Health Scholars program when I applied. As a result, I didn't really keep American on my radar. Getting into the program changed everything. I committed to AU before I even heard back from some of the other schools. Nothing they could offer would compare to the opportunities I would have with this program.
Everything about this program seemed perfect for me. The accelerated track means I could start helping people sooner. As someone really interested in global health, the ability to still study abroad had great appeal. My ultimate goal is to work for the CDC one day, and being at AU meant that I could intern at their DC office. Now that I have started classes here at AU, the program doesn't just seem perfect to me, it IS perfect for me. I can't wait to learn more about the things I am passionate about and I am excited for the rest of my time at AU!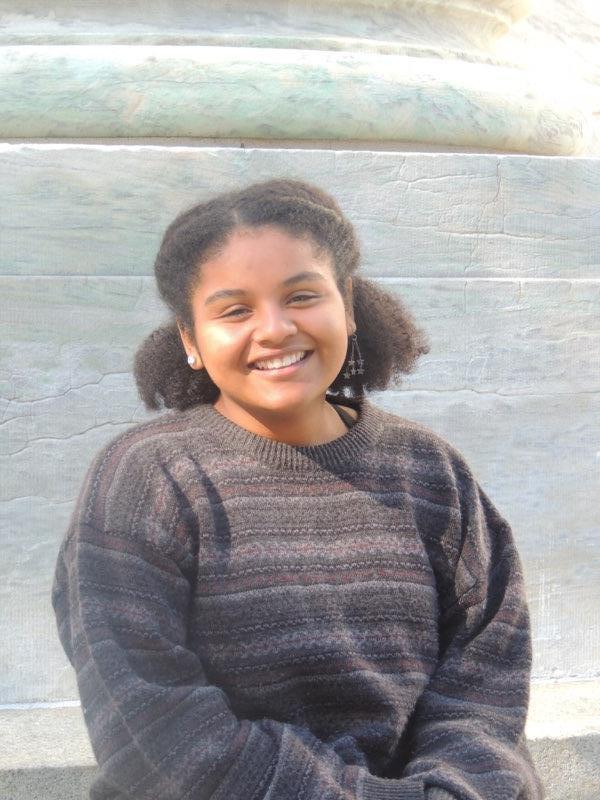 Guadalupe Mabry
If at the beginning of my college search you would have told me I would be studying public health in an accelerated 3-year program at American University with the opportunity to study abroad, I never would have believed you. Public health did not come onto my radar until senior year of high school when I began trying to figure out what I wanted to do with my life. I was always interested in medicine and I knew I wanted to study something that I would be able to use to help my community. I applied all across the country to different programs and different schools, but when I found American University's Public Health Scholars program, I knew it was for me. 
From the amazing scholars you get to be in a living-learning community with, to service-learning that takes learning from inside the classroom to the real world, the opportunities are endless with the Public Health Scholars program. Right here in Washington, DC, the heart of public health policy, research and innovation, we get to learn about what we love. Everyday I am reminded by these things that I made the right choice. 
Chaitanya Mishra
It was almost inevitable, having a doctor and a physicist as parents, that science was introduced to me at an early age. Since then, I have always been intrigued and always wanted to do something with my life in science. But I didn't know what....
It wasn't until the summer of 10th grade that I was introduced to the world of public health by doing research with a focus in epidemiology at the University of Memphis; I was exposed to the research, investigation, and analysis that was required in the field and immediately fell in love with this aspect of public health. Since then, I have been in lab every sumeer doing research and have co-authored three papers. It was also around this time that I found an interest in medicine as well. I wanted to combine my public health interest with medicine, and when I found the 3-year Public Health Scholars program at AMerican University, it was the perfect fit for what I wanted to do. With having a class schedule that combined both aspects, the Public Health program offers a variety of opportunities. By being located in Washington D.C. and having the ability to do work and resarch at the CDC, NIH, and many other places, coming to Americ an University has been a choice that I have been happy to have made. The 3-year Public Health Scholars program at American University is a very special program that no other college or university can match. I am very thankful and appreciative that I have been given the opportunity to be a part of a program that offers such a unique learning and preparation for work experience. 
 Caitlin Mensah
When I was applying to universities during my senior year of high school, American University was my dream school and I almost did not apply. I felt that American was out of my reach, but I did apply in good faith and when I got in, I was astounded. Being accepted into the Public Health Scholars program was the incing on top. I chose the program because a three-year program means that I get out into the field much faster than I would being in a traditional four-year program. Through service-learning and volunteer opportunities, my peers and I have the opportunity to carry out public health work in our communities. Because public health is such a broad field, there is so much one can do. I currently want to work in women's health along with policy and law, but because the program and discipline itself are so versatile, I could change my mind tomorrow and still be completely fine. When I think about what lies ahead regaurding my future, I feel lucky and blessed to have these opportunities. I am beyond thrilled to have the chance to enact real change in the world and going to a university in D.C. gives me the perfect opportunity to do so.
I am amazed by my fellow peers and faculty, not just in the Public Health Scholars program, but American University as a whole, who push me every single day to be better than what I think I can be. We all have big aspirations and our primary goal is to ensure that the world ahead of us will be better than what our elders say it will. It is a goal of mine in my career to work abroad with individuals of different populations. I want to conduct research and continue to learn about other people and what affects their health. The Public Health Scholars program and curriculum has already given me tools to approach this work efficiently and has increased my passion for wanting to improve the health of people abroad and right in my community. 
 Uma Neelakantan
My interest in public health first surfaced from the subjects I studied in high school, especially AP Human Geography. That same year I learned about public health as a major at Thanksgiving dinner and decided to explore the professional opportunities. When I was coming to my final decision of choosing a university, American University and the 3-year Public Health Scholars program seemed to best fit my personality and aspirations. Since becoming a part of the cohort family, I have met ambitious, supportive, genuine, and self-driven people who have helped me learn more about the magic of this major and what the program has to offer. We are a small cohort and there is a positive and healthy learning environment both inside and outside of the classroom.
A specific aspect of the 3-year Public Health Scholars program I most enjoy is the opportunity to engage in service-learning. In high school, I enjoyed being a leader and volunteering with the St. Jude Children's Research Hospital, which provides research for rare cases of disease and cancer research. At AU, I am able to engage in cancer research and the effects this has on patients and families by volunteering at Smith Center for Healing and the Arts. Another aspect of this program that I am excited about is the study abroad opportunity to learn more about public health in a global setting. Aside from the academic opportunities this program offers, the group of individuals I have had the honor of being surrounded by have shaped me and will continue to influence me into the best I can be for this field and for the community.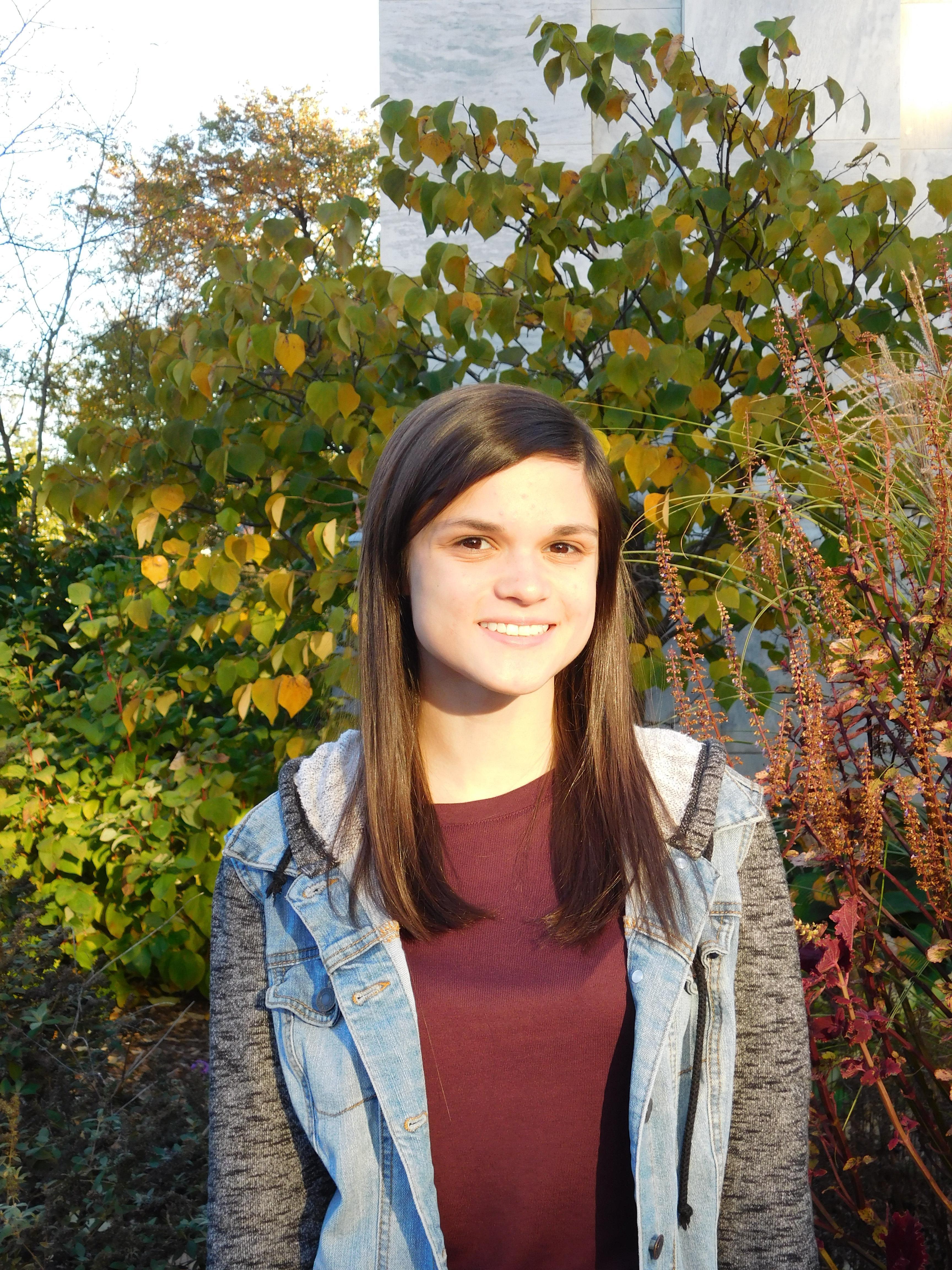 Abigail Thomas
The first time I heard of public health, I was reading a list of possible majors. After researching the variety of work public health professionals do, I knew it was perfect for me. I always wanted the opportunity to help people, especially those who are most vulnerable, but I could not see myself going into medicine. I discovered a degree in public health could give me the tools I needed to do a variety of jobs that would benefit the population. Public health was exactly what I was looking for and the Public Health Scholars program was exactly what I needed.
The idea of being in a cohort of other people who were just as interested in this field as I am was intriguing. This Public Health Scholars program offers a great sense of community, which makes the transition to college much easier. I really like knowing that I have a great group of people who I can turn to with any issues, public health related or not. Between class, study groups, service learning, and cohort meetings, you are bound to make friends in the program.
My favorite part of the program is the service learning that we participate in at various organizations in Washington, D.C. Not only do we get to think about the real world applications of the ideas discussed in the classroom, but we also get to educate others about what public health is. Although I did not know this program existed when I began the college application process, I am beyond grateful that I found it.