CHRS Speaker Series, 2023-24 
CHRS will host a regular seminar series throughout the academic year every Wednesday, 2:30-3:30. Please check our website for the seminar location or join our listserv by emailing chrs@american.edu.
CHRS Seminar: Works in Progress
Why do they look so hard?: Physician self-enforcement of "heartbeat" abortion bans 
Wednesday 9/27/28, 2:30-4:00 pm
Watkins Room G08
Presentation, discussion, and refreshments

Tracy Weitz
Professor of Sociology and CHRS Director, American University
This paper is part of a larger project on the social history of ultrasound in the context of abortion. In it, I specifically examine the Ohio "heartbeat bill" which banned abortions after the detection of embryonic cardiac activity on ultrasound imaging. The law took effect in June 2022 as a result of the U.S. Supreme Court's overturning of Roe v. Wade and was in effect for three months. In this analysis, I explore physician self-compliance with the law as operationalized by requiring separate ultrasounds on two clinical visits at least 24 hours apart. I follow the historical transition of physician discretion over pregnancy determinations from multiple assessments points to a single ultrasound reading. From there, I find that the rigid operationalization is taken up by abortion opponents who use ultrasound capability to move the gestational markers for meaningful fetal life and thus further abortion restrictions. I incorporate theories of necropower to explain how anti-abortion terrorism became the mechanism for public surveillance required for strict physician compliance. Yet, I note, none of this is possible without physicians' belief in the "truth" present on ultrasound imagery, thereby adding technological determinism as a core component of self-enforcement of abortion laws.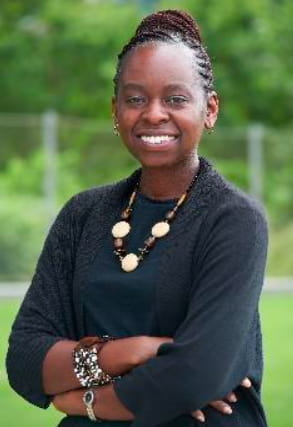 Race, Health, and Inequality:
The Roots of the HIV/AIDS Epidemic in Washington, DC Wednesday, September 13, 2:30-4:30
 
Sanyu A. Mojola
Professor of Sociology and Public Affairs, 
Maurice P. During Professor of Demographic Studies,
Director, Office of Population Research, Princeton University
The basic puzzle at the heart of the presentation is understanding why HIV and AIDS rates are disproportionately high among African Americans in Washington, DC. The study draws on a range of materials including interviews, archival documents, and surveillance data to situate study respondents within the larger historical, political, and social context of the city by examining historical disease epidemics, sexual and drug transmission dynamics, mass incarceration, and city politics. Particular attention is paid to investigating the individual and structural drivers of the disproportionate vulnerability of African Americans to syndemic disease, with a principal focus on the co-occurring HIV, substance abuse, and homicide epidemics. More broadly, Dr. Mojola uses the case of the DC epidemic to examine the production of racial health disparities in the US The presentation will be based on a book in progress.
Dr. Mojola welcomes your feedback.