Undergraduate Internships
The Center on Health, Risk and Society (CHRS), based in the Department of Sociology at American University, is comprised of an interdisciplinary community of scholars applying social science theories, concepts, and methods to the study of health. The Center provides a range of resources to foster the development and implementation of innovative collaborative research on the social, political, cultural, economic, historical, and legal dimensions of health conducted at all levels of analysis. CHRS is committed to advancing academic understanding of health and improving health-related outcomes locally, nationally, and globally.
CHRS is currently seeking AU undergraduate research interns for the Spring 2018 semester (15 hours per week for 3 credits). Students majoring in any social science discipline and/or public health are encouraged to apply, but must take the internship for academic credit in Sociology (SOCY 491). The internship is paid.

The research internship program at AU's Center on Health, Risk and Society (CHRS) has two goals: to offer AU undergraduate students the opportunity to develop social science research skills by providing research assistance on a health-related research project, and to support the health-related research of CHRS-affiliated AU faculty. In the program, interns are paired with a faculty supervisor and, throughout the semester, work closely with their supervisor by contributing research assistance in the way of building literature reviews, qualitative and quantitative data coding and analysis, and preparation of grants, manuscripts and presentations. Interns are encouraged to take advantage of AU's resources for building research skills, such as working with the university's librarians and enrolling in training courses offered by CTRL. CHRS interns also contribute to the intellectual community at AU by presenting their research at a CHRS seminar at the end of the semester.

Internship responsibilities include, but are not limited to:
Literature reviews
Analysis of quantitative and/or qualitative data
Assisting with preparation of manuscripts for peer-review and/or publication
Assisting with preparation of presentations for conferences
Assisting with preparation of grant proposals
Preferred Skills:
Completion of at least one course in research methods (e.g., introduction to social research, statistics, qualitative methods)
Strong written and verbal communication skills
Ability to work effectively independently and in teams
Organizational skills
Familiarity with conducting literature searches
Computer skills: MSWord, PowerPoint, Adobe
Familiarity (or willingness to learn) data analysis programs (e.g., SPSS, STATA, NVivo) and bibliographic software (e.g. Endnote, Zotero)
Spring 2018 Intern Presentations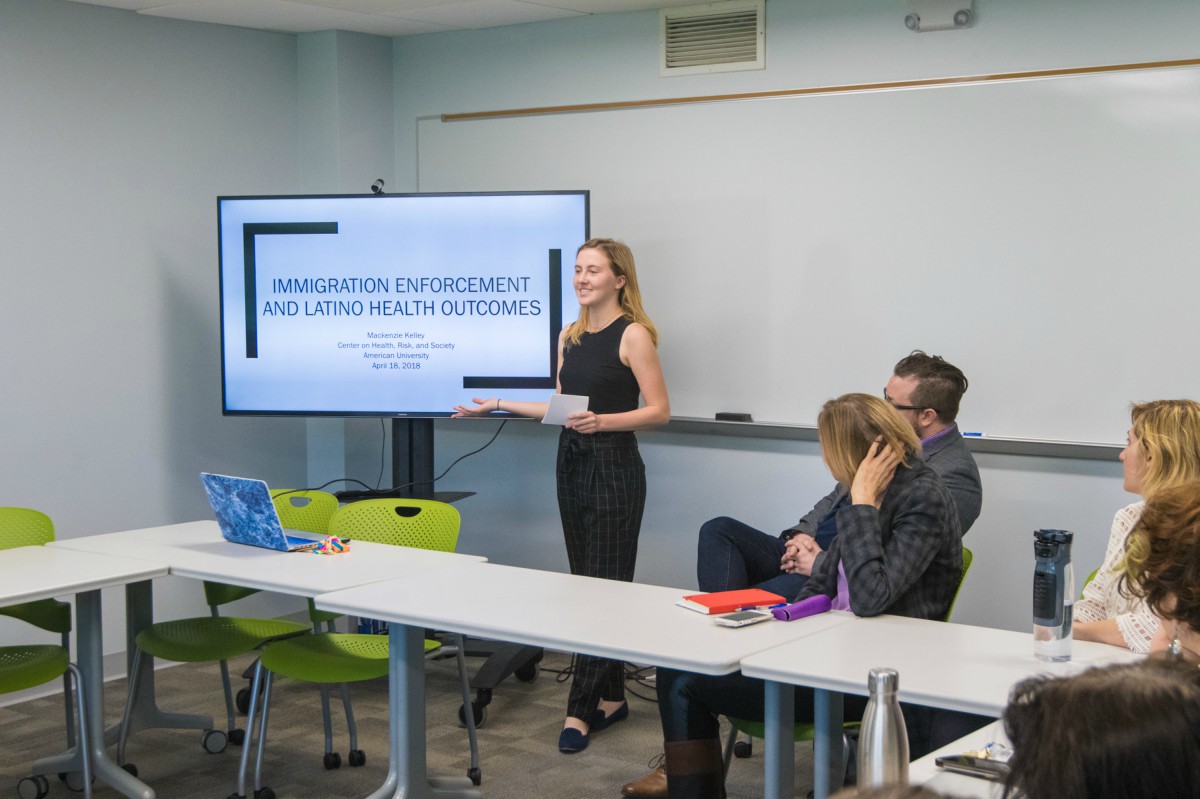 Mackenzie Kelley, Research Assistant to Dr. Molly Dondero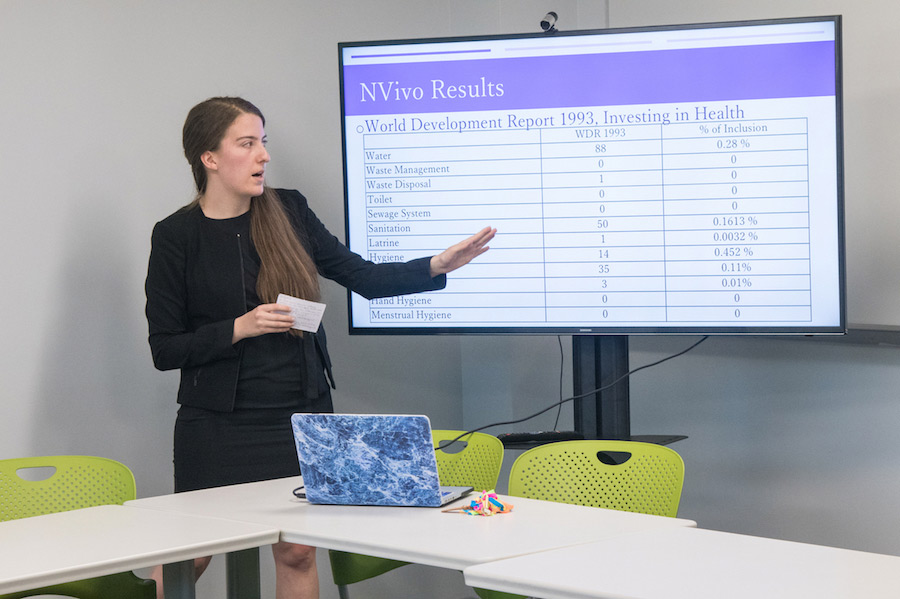 Maria Esposito, Research Assistant to Dr. Rita Jalali

Applications
Please submit, via email, a cover letter and resume to Professor Kim Blankenship (blankens@american.edu) and Professor Nicole Angotti (angotti@american.edu) by Friday, November 10 and put "CHRS Internship Applicant" in the subject line of your email. The cover letter should include a description of any relevant skills and experience you believe make you a good match for the position, as well as what you hope to gain from the internship. Short-listed applicants will be invited for an interview. Interviews will be scheduled for Thursday, November 16 and Friday, November 17, sometime between 12-2pm EST.

Please contact Professor Angotti via email with any questions. Thank you for your interest!
Spring 2017 CHRS Interns
From left to right: Moira Nolan, Liliana Ascensio, Danielle Brown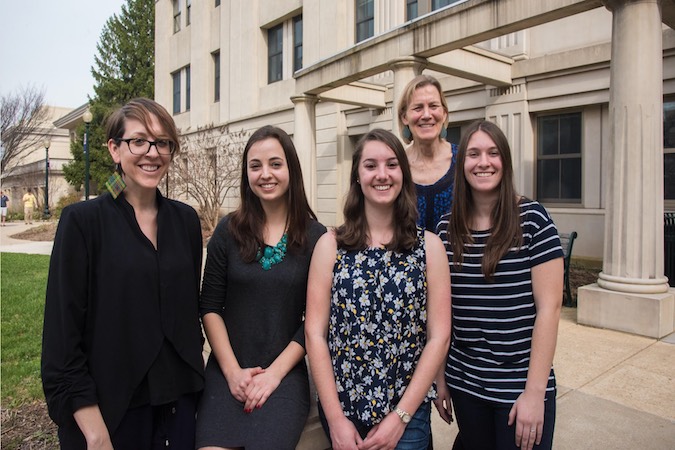 Spring 2016 Interns
From left to right: Professor Nicole Angotti, Madeline White, Healther Rosoff, Professor Kim Blankenship, Ariana Leonelli