In AU's MFA in Studio Art program, you will make the transition from a student of art to a contributing, exhibiting artist and an art instructor. You will dramatically increase your knowledge of art and your artistic skills with challenging coursework and extensive studio work. You can specialize in painting, drawing, printmaking, sculpture, multimedia, or installation or you can work across media without specialization.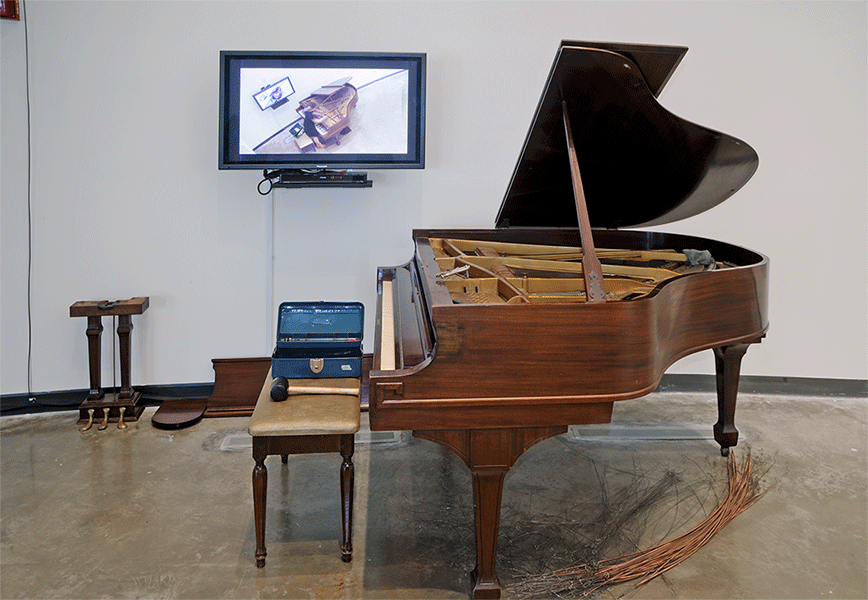 Whatever medium you work in, the Katzen Arts Center is fully equipped with the facilities and equipment you will need, from a sculpture suite to multimedia studio labs and workshops for building frames and making prints. Working from your own studio, you will exhibit your work in the American University Museum, a contemporary art space that is highly visible in the DC arts scene. However, the opportunities extend beyond the campus. You can engage with the DC area's vibrant arts community or study and exhibit abroad with our MFA Studio Berlin program.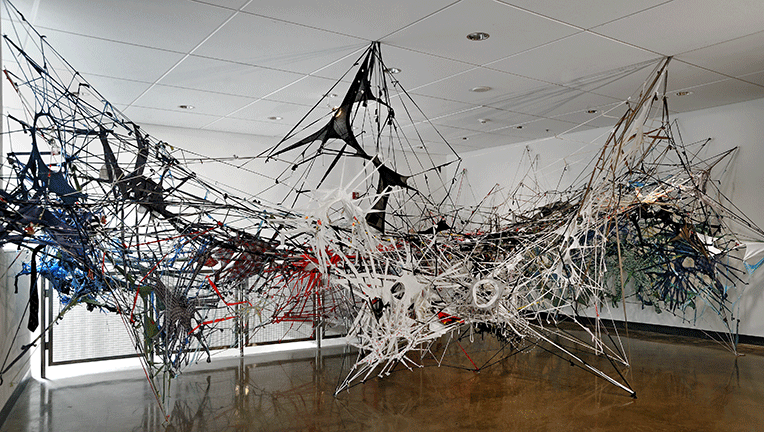 Our talented and experienced faculty of actively exhibiting artists will help you develop the skills to bring your artistic vision to life. To broaden your opportunities for artistic input, we bring nationally and internationally recognized visiting artists to campus through our artist-in-residence program.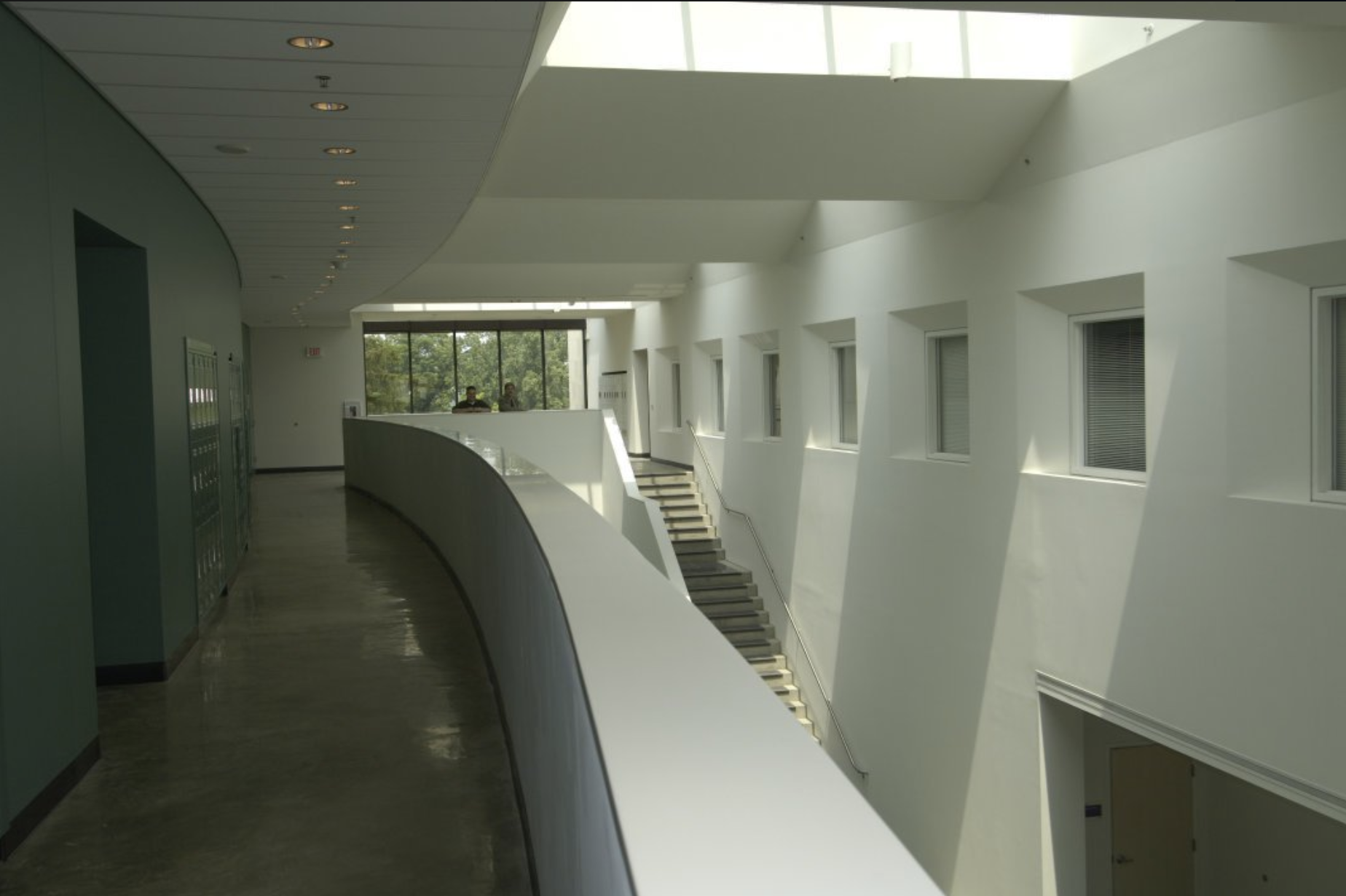 A Flexible Program for Solid Results
To help you attain proficiency and maturity as an artist while providing the flexibility to pursue your artistic interests, this 36-credit curriculum is divided evenly among required courses, thesis development, and electives. The required core coursework will give you a solid foundation in twentieth-century and contemporary art theory as well as professional practices and offers a research practicum. You can broaden your knowledge base with electives in art history or develop specialized skills with advanced courses in studio arts. For your thesis, you will create an exhibition of your own original works in your area of specialization, along with written and photographic documentation of your project. Additionally, you will attend and participate in numerous visiting artist and program events.
Full-time students complete the program in two years. Part-time study is not available. Please see complete Admissions & Course Requirements.
A City for Artists
The variety and number of professional and intellectual opportunities afforded by the DC metro area makes AU the ideal place to start your artistic career. Many of our students exhibit within DC's vibrant art scene while attending the graduate program. The area's supportive community of nationally and internationally respected curators and the area's numerous art centers provide students with the ability to exhibit and participate in recognized art venues.
The DC area provides invaluable cultural resources for graduate study. From the Katzen Arts Center, you are only a short metro ride away from some of the nation's most important art museums and galleries, including the National Gallery of Art, the Phillips Collection, the Corcoran Gallery of Art, the Hirshhorn Museum, the National Portrait Gallery, the Renwick Gallery, and the Kreeger Museum. To maximize your educational opportunities, AU maintains professional partnerships with a number of these institutions.
See AU's facilities and resources.
 

Learn from Prominent Exhibiting Artists
Our faculty members work and exhibit in all media, including painting, drawing, printmaking, sculpture, multimedia, and installation. They exhibit their work nationally and internationally at prestigious venues such as the Museum of Modern Art, the Studio Museum of Harlem, and Art Basel and are reviewed in respected publications such as ARTnews, Art in America, the Washington Post, and the Brooklyn Rail.
In addition to a full-time faculty of exhibiting artists, the program hosts nationally and internationally recognized visiting artists. The renowned visiting artists-in-residence teach classes, speak at events, and meet one-on-one with each MFA student.
Opportunities In and Out of the Museum
Our MFAs contribute to contemporary art dialogue at its highest levels through exhibition. Graduates of our program have exhibited at prestigious venues such as the Hirshhorn Museum within two years of graduation. In addition to their exhibition careers, our graduates also hold successful careers in university education, museum and gallery administration, exhibition coordination, art consulting, and secondary school instruction.
AU Museum
The American University Museum at the Katzen Arts Center hosts contemporary exhibitions from around the globe, the Alper Initiative for Washington Art, plus annual MFA student shows — see some of your colleagues' works: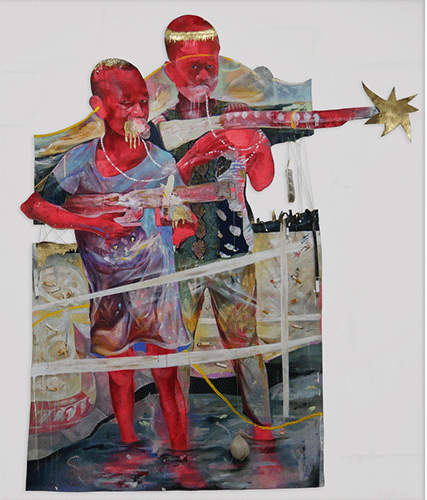 Lavar Munroe 
Friday, November 9, 1:00
Katzen Arts Center, Room 246
Ian Jehle: Dynamical Systems, AU Museum Opening Reception
Saturday, November 10, 6:00-9:00
Join us for the opening of Dynamical Systems, an exhibition by Adjunct Professorial Lecturer Ian Jehle. Jehle is currently teaching Artist's Perspective: Drawing and is the faculty mentor for the Undergraduate Student Art Guild.
MFA Open Studios
Katzen Art Center Saturday, November 10, 6:00-9:00
Katzen Art Center, 2nd Floor
Come see our MFA students in their studios after or before taking a trip to the American University Museum opening.
Please send me information about MFA in Studio Art