Visiting Artist Lecture Series
Spring 2021
The Art Department and the AU Museum are pleased to announce our Spring 2021 Visiting Artist Series. The series will feature four distinguished speakers with a range of approaches to their practice—with discussions centered around the challenges of today's world and arts' place in guiding our communities through these challenges:
Clifford OwensThursday, February 18, 6 p.m. ET
Clifford Owens is an artist who makes photographs, performance art, works on paper, videos, installations, and texts. His art has appeared in many solo and group exhibitions, both nationally and internationally. Owens' solo museum exhibitions include Anthology at MoMA PS1, Better the Rebel You Know at Home in Manchester, England, and Perspectives 173: Clifford Owens at the Contemporary Arts Museum Houston; and group exhibitions featuring his work include Freestyle, Greater New York 2005, and Performance Now: The First Decade of the New Century. His performance-based projects have been widely presented in museums and galleries, including the Museum of Modern Art, the Baltimore Museum of Art, and the Brooklyn Academy of Music. Owens was born in Baltimore, Maryland. He lives and works in New York City. Photo Credit: Karina Aguilera Skvirsky.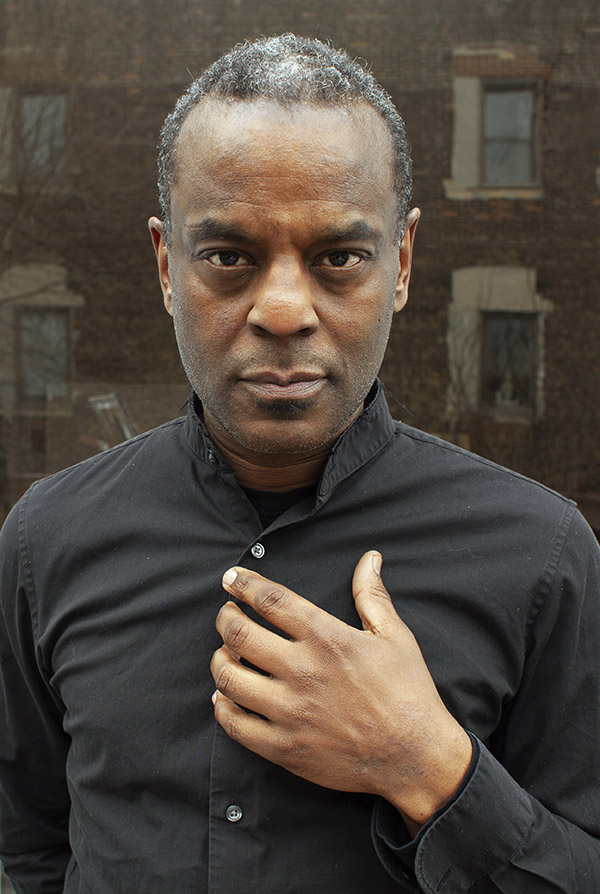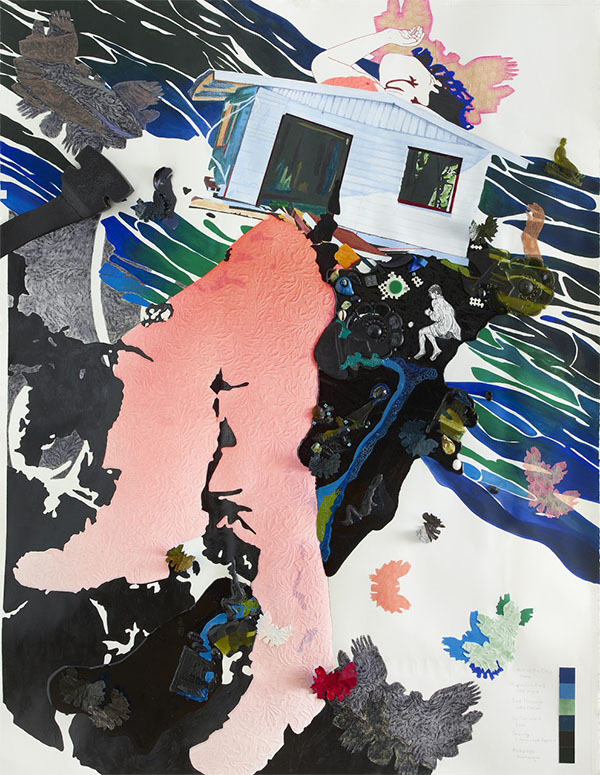 Nicole Awai
Thursday, March 4, 6 p.m. ET
Awai earned her Master's Degree in Multimedia Art from the University of South Florida in 1996. She attended the Showhegan School of Painting and Sculpture residency in 1997 and was artist in residence at the Studio Museum in Harlem in 2000. Awai was a featured artist in the 2005 Initial Public Offerings series at the Whitney Museum of American Art and was awarded the Joan Mitchell Foundation Painters and Sculptors Grant in 2011 and an Art Matters Grant in 2012. Her work has been included in seminal museum exhibitions including Greater New York: New Art in New York Now, at P.S. 1/ MOMA (2000), the Biennale of Ceramic in Contemporary Art, Italy (2003), Open House: Working in Brooklyn (2004), Infinite Island: Contemporary Caribbean Art (2007) both at the Brooklyn Museum; the 2008 Busan Biennale in Korea; The Pacific Standard Time: LA/LA II, A Getty Initiative exhibitions Circles and Circuits I: History and Art of the Chinese Caribbean at the California African American Museum and Circles and Circuits II: Contemporary Art of the Chinese Caribbean at the Chinese American Museum, along with Relational Undercurrents: Contemporary Art of the Caribbean Archipelago at the Museum of Latin American Art and the High Line Network exhibition New Monuments for New Cities. Her work has also been exhibited at the Queens Museum, Kemper Museum of Contemporary, Portland Museum of Art, Delaware Art Museum, Philip Frost Art Museum FIU, the Vilcek Foundation and the Biennale of the Caribbean in Aruba(2013). Other recent exhibitions include Splotch at Sperone Westwater, NY. Figuring the Floral, Wave Hill, NY; Summer Affairs at Barbara Davis Gallery, Houston, TX and Nicole Awai: Envisioning the Liquid Land at Lesley Heller Gallery, NY. Awai was a Critic at the Yale School of Art in the Department of Painting and Printmaking from 2009-2015 and is currently faculty in the Department of Art and Art History at the University of Texas at Austin. Awai is represented by Barbara Davis Gallery in Houston, TX.
Legacy Russell
Thursday, March 25, 6 p.m. EST
Legacy Russell is a curator and writer. Born and raised in New York City, she is the Associate Curator of Exhibitions at The Studio Museum in Harlem. Russell holds an MRes with Distinction in Art History from Goldsmiths, University of London with a focus in Visual Culture. Her academic, curatorial, and creative work focuses on gender, performance, digital selfdom, internet idolatry, and new media ritual. Russell's written work, interviews, and essays have been published internationally. She is the recipient of the Thoma Foundation 2019 Arts Writing Award in Digital Art, a 2020 Rauschenberg Residency Fellow, and a recipient of the 2021 Creative Capital Award. Her first book Glitch Feminism: A Manifesto (2020) is published by Verso Books.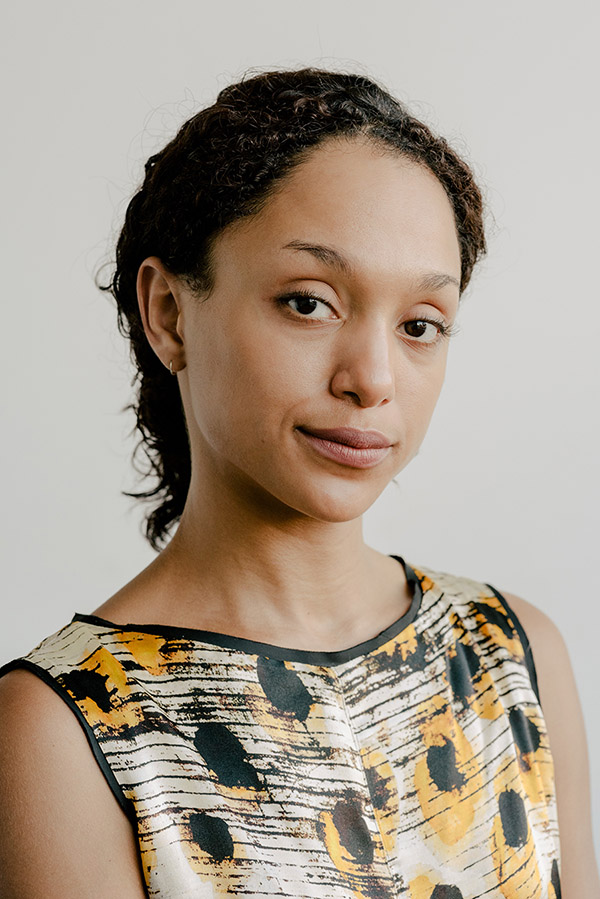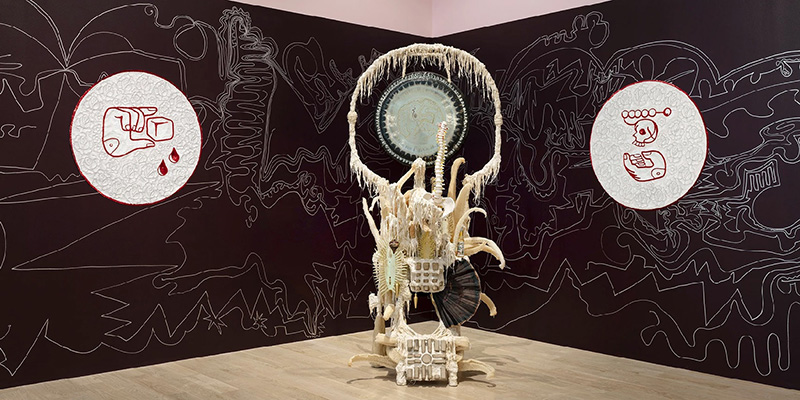 Guadalupe Maravilla
Tuesday, April 6, 6 p.m. EST
Guadalupe Maravilla is a transdisciplinary artist who was part of the first wave of undocumented children to arrive at the United States border in the 1980s from Central America. As an homage to his own migratory history, and to that of others, Maravilla makes work that acknowledges the historical and contemporary contexts of immigrant culture, notably belonging to Latinx communities. Maravilla gained notoriety for his performances which are expansive and immersive, incorporating choreographed rituals, hand-made costumery, fusion music, smell, theatre, and audience participation. He currently lives in Brooklyn, New York, and Richmond, Virginia, where he is an Assistant professor at VCU. He received his BFA from the School of Visual Arts, and his MFA from Hunter College in New York.  
T.J. Dedeaux-NorrisThursday, September 17, 2020
TJ Dedeaux-Norris (fka Tameka Jenean Norris) was born in Guam and received her undergraduate degree at the University of California, Los Angeles before graduating with an MFA from Yale University School of Art in 2012. Norris has recently participated in numerous exhibitions and festivals including at Nasher Museum of Art at Duke University, Durham, NC; Yerba Buena Museum, San Francisco, CA; Prospect.3 Biennial, New Orleans, LA; The Walker Museum, Minneapolis, MN; Contemporary Arts Museum Houston, Houston, TX; and The Studio Museum, Harlem, NY, Rotterdam Film Festival, Rotterdam,Netherlands, Sundance Film Festival, New York, NY, Mission Creek Festival, Iowa City, IA among many others. Norris has participated in residencies at the Skowhegan School of Painting and Sculpture, the Fountainhead Residency, Grant Wood Colony Fellowship, and The MacDowell Colony. She is the 2017 recipient of a National Endowment for the Arts grant and a tenure track Assistant Professor at University of Iowa.
Paolo Arao Thursday, October 1, 2020
Paolo Arao is a Brooklyn-based, Filipino-American artist working with textiles He received his BFA from Virginia Commonwealth University. Arao has shown his work widely and has presented solo exhibitions at David B. Smith Gallery in Denver, Glass Box in Seattle, Western Exhibitions in Chicago, Franklin Artworks in Minneapolis, Jeff Bailey Gallery and Barney Savage Gallery, both in NYC. Residencies include: Bemis Center for Contemporary Arts, Skowhegan School of Painting and Sculpture, Millay Colony, Studios at MASS MoCA, LES Printshop Keyholder Residency, Vermont Studio Center, Wassaic Artist Residency, NARS Foundation, BRIC Workspace and the Fire Island Artist Residency.
Oliver Herring
Thursday, October 15, 2020
Oliver Herring was born in Heidelberg, Germany, in 1964, and lives and works in Brooklyn, New York. He received a BFA from the University of Oxford, Ruskin School of Drawing and Fine Art, Oxford, England, and an MFA from Hunter College, New York. Among Herring's early works were his woven sculptures and performance pieces in which he knitted Mylar, a transparent and reflective material, into human figures, clothing, and furniture. These ethereal sculptures, which evoke introspection, mortality, and memory, are Herring's homage to Ethyl Eichelberger, a drag performance artist who committed suicide in 1991. Since 1998, Herring has created stop-motion videos and participatory performances with "off the street" strangers. He makes sets for his videos and performances with minimal means and materials, recycling elements from one artwork to the next.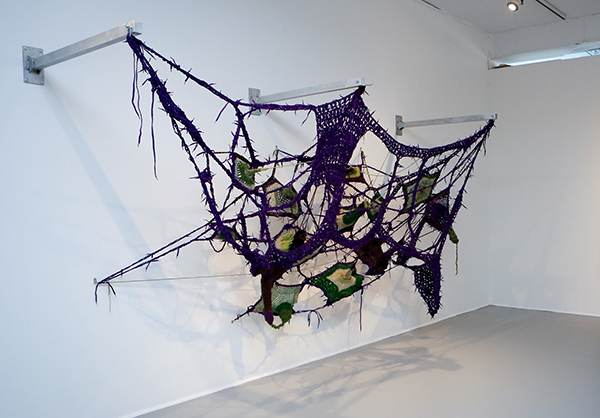 Sheila Pepe
Thursday, October 29, 2020
Sheila Pepe received a BA from Albertus Magnus College in 1981, a BFA from Massachusetts College of Art and Design in 1983 and a MFA from The School of the Museum of Fine Arts, Boston/Tufts University in 1995. She attended Skowhegan School of Painting and Sculpture in 1994 and Haystack Mountain School of Crafts in 1984. Pepe has exhibited widely throughout the United States and abroad in solo and group exhibitions as well as collaborative projects, most recently in Fiber: Sculpture 1960–Present, ICA/Boston, MA, and 
We have never participated: 8th Shenzhen Sculpture Biennale, China. She has received numerous awards including an
Art Matters Grant, a Joan Mitchell Foundation Artist Grant, and The Louis Comfort Tiffany Foundation Award. Her work is held in public collections including the Harvard University Art Museums, Rose Art Museum, and The Smith College Museum of Art.
Angela Hennessy
Thursday, Nov 12, 2020
Angela Hennessy is an Oakland-based artist and Associate Professor at California College of the Arts where she teaches courses on visual and cultural narratives of death and contemporary art. Through writing, studio work, and performance her practice examines mythologies of blackness embedded in linguistic metaphors of color and cloth. Last fall her work was featured in a solo exhibition When and where I enter at Southern Exposure. Her work has been exhibited at Patricia Sweetow Gallery, The Growlery, Bellevue Arts Museum, Exit Art, Southern Exposure, The Richmond Art Center, The Small Gallery, and The Oakland Museum of California.