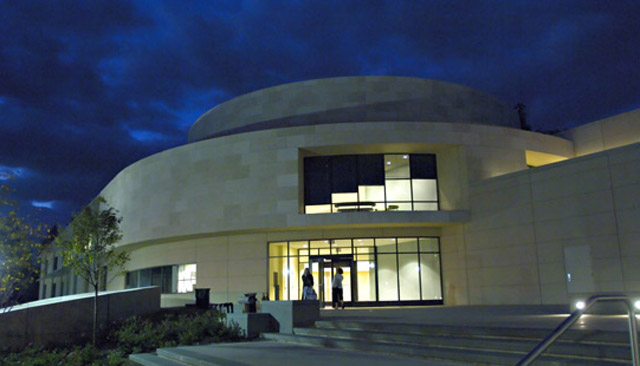 The Katzen Arts Center brings all the visual and performing arts programs at AU into one 130,000 square foot space. Designed to foster interdisciplinary collaboration in the arts, the new center provides state-of-the-art instructional, exhibition, and performance space for all the arts disciplines. The Center features an extraordinary 30,000 square foot Museum with a variety of gallery spaces for exhibition of exciting contemporary art from the nation's capital region and the world, along with AU's own Watkins Collection and the collection of Cyrus and Myrtle Katzen. The Katzen Arts Center stands as a clear statement to the community that at the heart of the city, there exists a place where the arts are honored as the heart of higher education. That place is American University.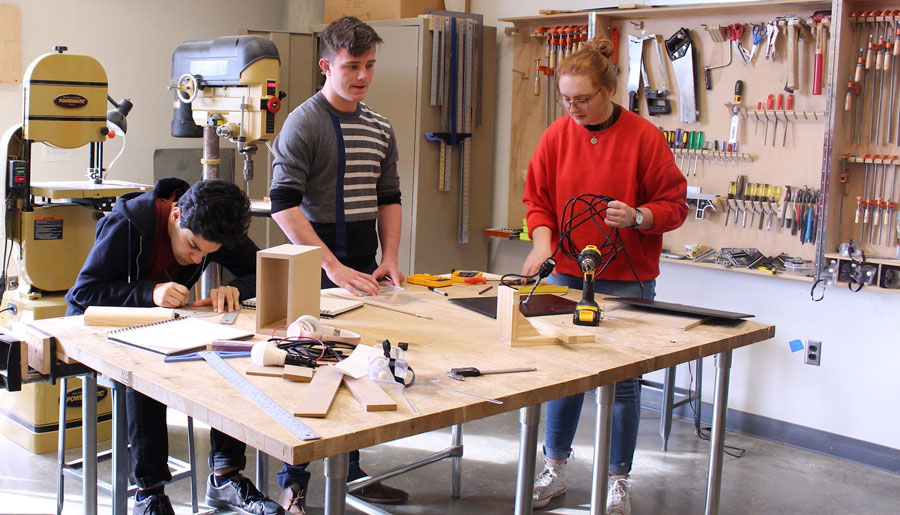 Studio Art Facilities include
Individual and private graduate studio spaces with 24 hour full year access while enrolled
Temporary graduate project rooms for installing large scale student work and installations
3 flexible classroom spaces for the instruction of acrylic based painting and drawing
1 flexible classroom space for the instruction of advanced oil and acrylic based painting and drawing
a sculpture suite that contains a large flexible classroom/assembly room for the instruction of sculpture and installation; a plaster/sink casting room; and a full service woodshop with all new professional equipment, hand tools, and state of the art CNC router
a designated state of the art multimedia studio lab and classroom equipped with large format digital printers, large format SLR and video equipment, current apple computers and hardware and Adobe image, video, and audio editing software
a printmaking workshop with individualized workstation ventilation, acid and solvent area with separate controlled ventilation and a designated safety room
a dedicated silkscreen studio and classroom
student exhibition space in main rotunda of building and museum spaces for graduate student work
program that makes installation projects possible within all public Katzen areas
30,000 square foot AU Museum space that holds annual undergraduate, 1st year graduate, and 2nd year graduate exhibitions
designated graduate critique room
designated undergraduate communal studio for majors' independent work
24 private graduate studios with round the clock access and individually controlled ventilation and track lighting
flexible classrooms and lecture halls with state of the art audio and projection equipment
state of the art lecture/recital hall
designated storage areas for graduate student work
maintained graduate and undergraduate common sink and clean up areas with fire safety storage and program provided rag service for rag recycling and solvent disposal
safety stations and safety monitoring program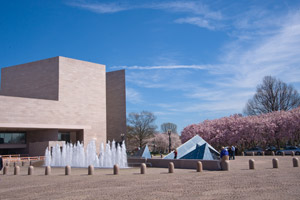 DC Resources
Local world class museums and galleries form a vibrant backdrop for study at American University.
Museums include:
National Gallery of Art
Smithsonian American Art Museum
National Portrait Gallery
Smithsonian Institution
Hirshhorn Museum and Sculpture Garden
Renwick Gallery
Textile Museum
Freer/Sackler Gallery
Dumbarton Oaks
Phillips Collection
National Museum of Women in the Arts
Archives of American Art
National Museum of African Art
Walters Art Museum, Baltimore, MD
American Visionary Art Museum, Baltimore, MD
Baltimore Museum of Art, Baltimore, MD
C Grimaldis Gallery, Baltimore, MD
Arlington Arts Center, Arlington, VA
Maryland Art Place, Baltimore, MD
Maryland Institute College of Art, Baltimore, MD
McLean Project for the Arts, McLean, VA
Flashpoint Gallery