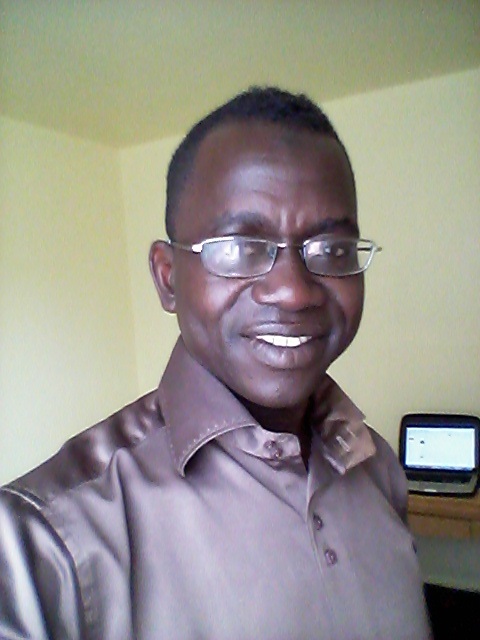 After graduation in Spring 2017, Bourama returned to his home country, Senegal, to work at the Ministry of Education. He is currently expecting to be posted back to his former teaching position at Lycee Seydina Issa Rohou Lahi. Bourama is taking advantage of the time he can spend with his family, parents, and friends before the school starts in October 2017. He is also considering accepting some part-time job offers from private colleges in the capital city area.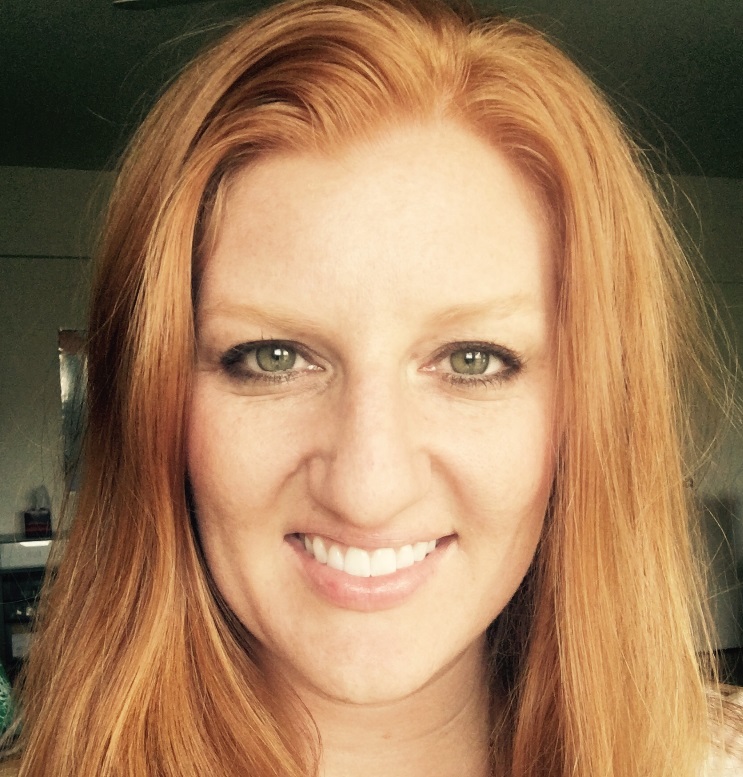 After graduating in May, Mindy accepted a position as the Assistant Director at AU's English Language and Training Academy (ELTA). Her responsibilities include recruitment, processing applications, assisting with immigration support, coordinating program events, and student advising. She also works closely with the International Accelerator Program (IAP), AU's conditional admissions pathway for degree-seeking students. This fall she is teaching Media and Culture to IAP first year students.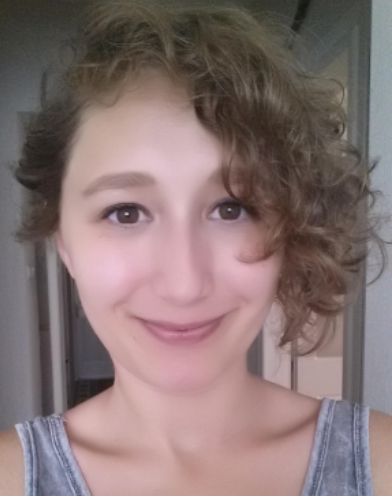 Following graduation, Emine was appointed as full-time faculty in Writing Studies Program at American University teaching freshman IAP students college writing classes. In addition, she is still considering the possibility of getting a PhD degree, although it is still a thought. In the meantime, she is enjoying her free time focusing on her personal interests.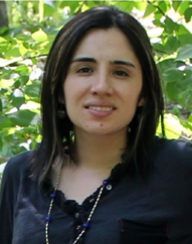 Mary serves as an adjunct faculty at Montgomery College where she is teaching two classes: Reading and Writing1 and 2. She is also working as a paraeducator at Carlos Rosario International Public Charter School, and is excited about working with an amazing group of immigrants at the Orientation B level. She is considering going back to school to continue learning French.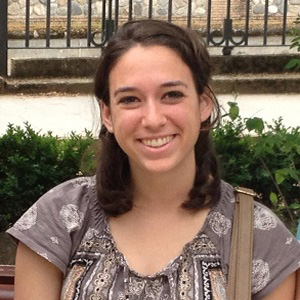 Silvia moved to southern Pennsylvania where she works in collaboration with an NGO and local companies to develop and then teach workplace ESL curricula. She also teaches beginning life skills ESL courses.
Alumni Spotlight : Philip Piatt (TESOL Certificate 2016) tells us how he became interested in teaching English and about his wonderful experience as a Peace Corps volunteer in the Republic of Georgia.
Jing (Annie) Bai (MA TESOL)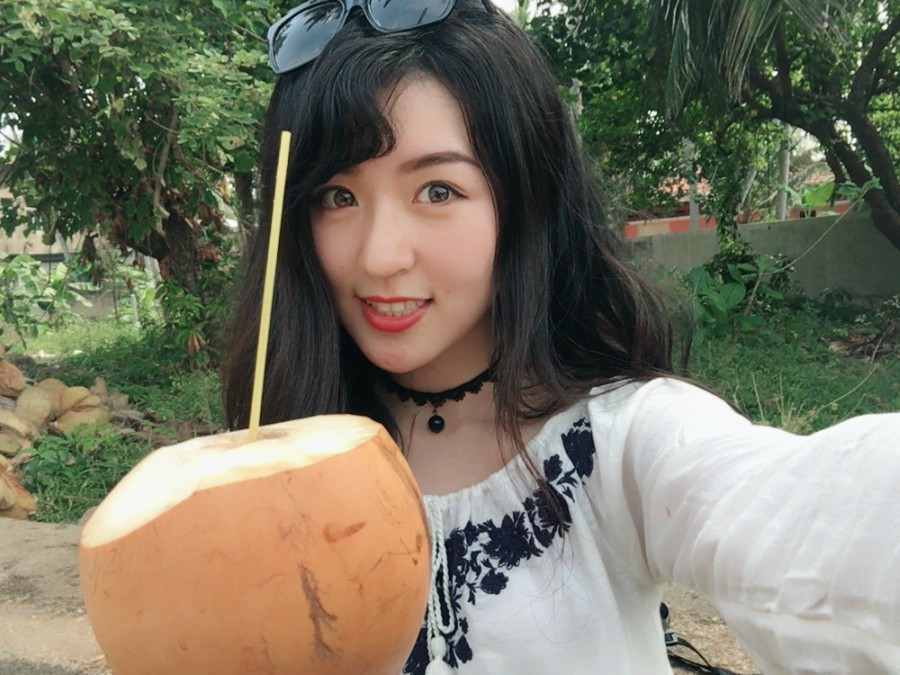 Jing comes from Beijing, China. She started the MA TESOL program in spring 2018. During her undergrad, she experienced different cultures by volunteering in Sri Lanka and participating in exchange student programs in the US. Among different part-time jobs she had in China, she found herself interested in teaching English. During her free time, she likes to do some sports, draw and learn about different cultures by traveling and talking to different people.
Olivia Bohnhoff (MA TESOL)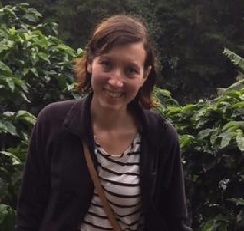 Olivia is from Bloomington-Normal, IL. She speaks English and Spanish and holds a B.A. in Language Studies and TESL/TEFL certificate from Indiana State University. She enjoys TESOL because it gives her the opportunity to meet people from different cultures. She did a Fulbright English Teaching Assistantship in Mexico and has most recently taught in an ESL program at a community college. She is excited to get to know the Washington, DC area and all it has to offer!
Megan Fullarton (MA TESOL)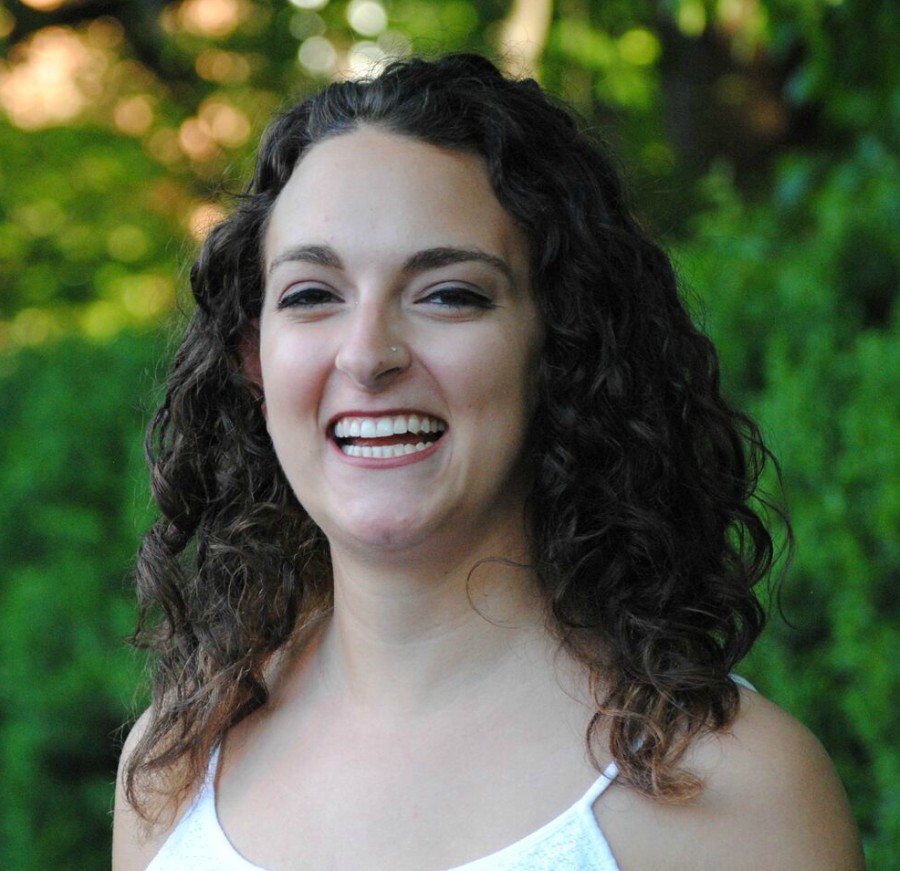 Megan grew up in Maryland and has spent the last 6 years living in North Carolina. She earned her BA in Linguistics from The University of North Carolina at Chapel Hill, with a minor in Cognitive Science. After graduating, she worked as a project manager in the translation industry. Megan has studied Italian, French, Mandarin, Latin, and Classical Hebrew, and studied abroad in Florence. She is thrilled to be joining the TESOL program here at AU!
Rachel Gordon (TESOL Certificate)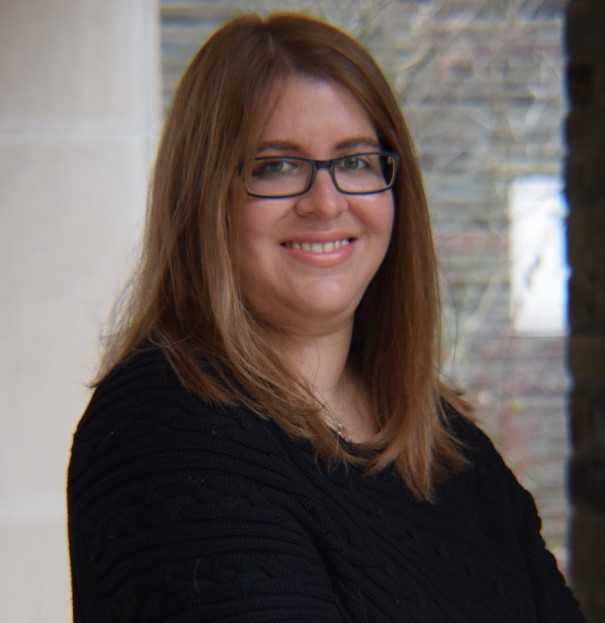 Rachel is the Assistant Director of WCL Abroad at American University where she manages international initiatives for the law school and administers a summer study abroad program on European law. She is an adjunct lecturer at AU teaching US legal writing and research to civil law trained students. She earned her JD at AU and her BS in Food Science at Cornell University in her home state of New York. In 2017, Rachel participated in the Fulbright International Education Administrators Seminar in Germany. When she's not at AU, Rachel hosts a weekly pub trivia night. She is thrilled to be an AU student again!
Mariana Grassi (MA TESOL)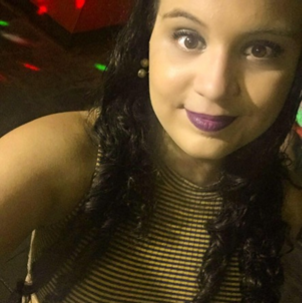 Mariana is Brazilian and she is interested in foreign language education. She holds a Bachelor's degree in Portuguese and English languages and literature.After her graduation from college, she was awarded a Fulbright scholarship and spent one year teaching Portuguese at a community college in New Jersey. Upon completion of her Fulbright program, she returned to Brazil to work as an EFL teacher at a US-Brazil Binational Center in Brasilia. She is back to the US to pursue her MA TESOL degree at AU while working as a Graduate Assistant for the TESOL Office.
Melissa Krut (TESOL Certificate)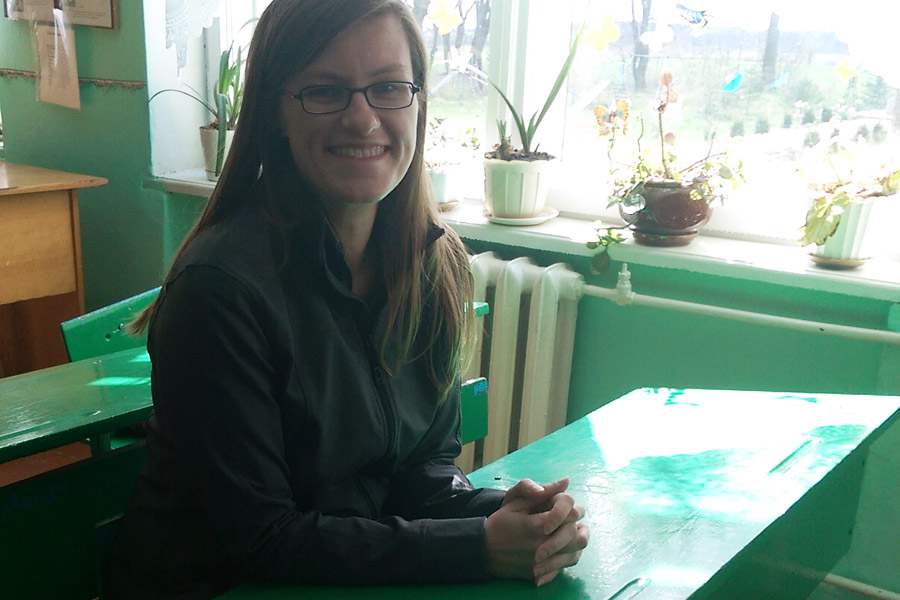 Melissa holds a BS in Secondary English Education from Indiana University of Pennsylvania and an MA in Writing, focus in Poetry, from Johns Hopkins University. Melissa taught high school English and Creative Writing in Maryland before serving with the Peace Corps in Ukraine as a university educator and teacher trainer. She currently lives in Reston and teaches as a volunteer for the Literacy Council of Northern Virginia while working full time as a Success Enthusiast, a made-up title that encompasses writing, editing, website management, training and webinar delivery, social media excitement, and lots more. Melissa is pursuing a graduate certificate in TESOL to improve her current teaching locally and in preparation for a return to full-time teaching in the US or abroad.

Xiao (Andy) Liang (MA TESOL)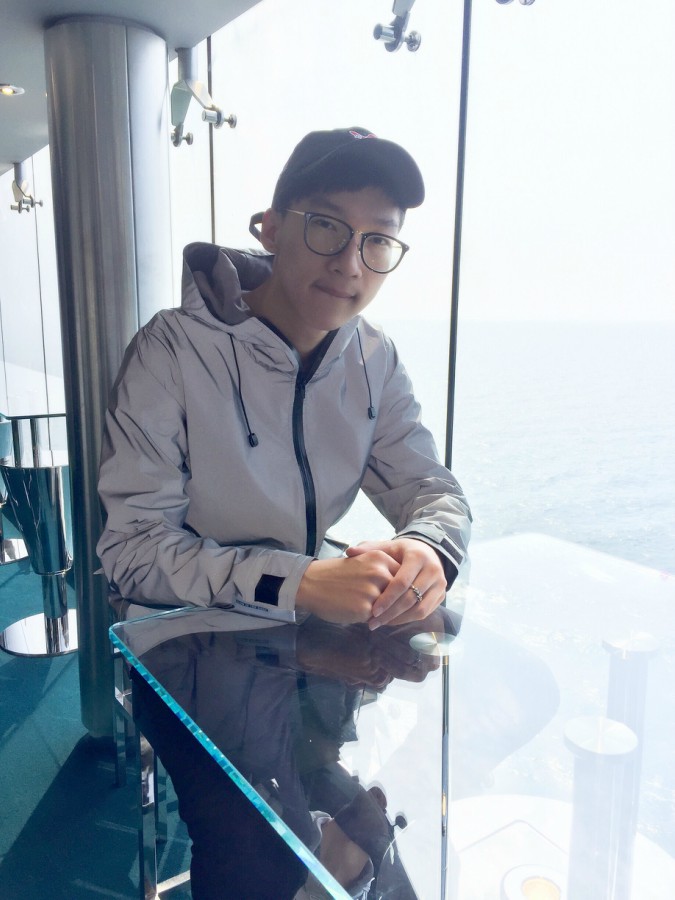 Xiao came from Harbin, China and graduated from Zhejiang University in media and communications with a B.A. in broadcasting and hosting. Though it seems that there is no connection between hosting and TESOL, they are both related to communication. His college experience led him to be interested in teaching English.

Katie Pettet (TESOL Certificate)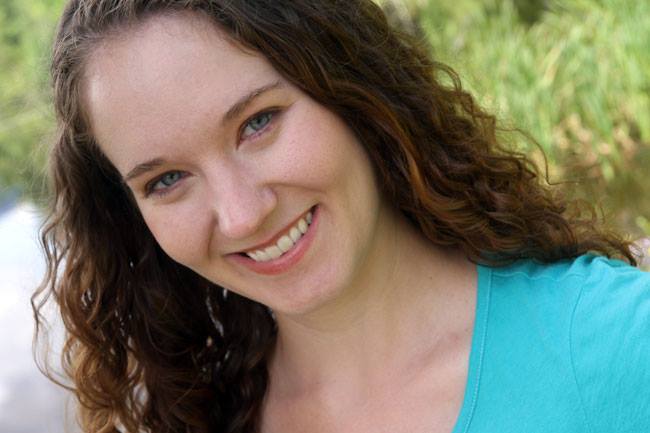 Katie is originally from Iowa and moved to DC in 2010. She works as an advisor in the International Student and Scholar Services office at American University. Katie holds a BA in Russian and Communication Studies from the University of Iowa, a MA in Slavic Languages & Literature from the University of Wisconsin, and a MA in International Education from The George Washington University. She has studied abroad in Russia and the Czech Republic. Katie took two courses last year in the TESOL program as a non-degree student and looks forward to formally completing the certificate program.
Courtney Quintos (MA TESOL)
Courtney is the American-born daughter of Filipino immigrants. Although she originally hails from the D.C. suburb of Fairfax Station, Virginia, she earned her B.A. in History of Art at the Ohio State University. (Go Bucks!) After working for more than five years as an office assistant at a local law firm, she has decided on a career change that encompasses several of her primary interests: the English language, intercultural dialogue, post-secondary teaching, and the humanities. She finds in AU's MA in TESOL program an opportunity through which she could further develop her interests and, moreover, learn how to serve better the diverse metro D.C. immigrant community. Courtney now lives in nearby Bethesda, MD, where she volunteers with the ESOL program at Our Lady of Lourdes Church.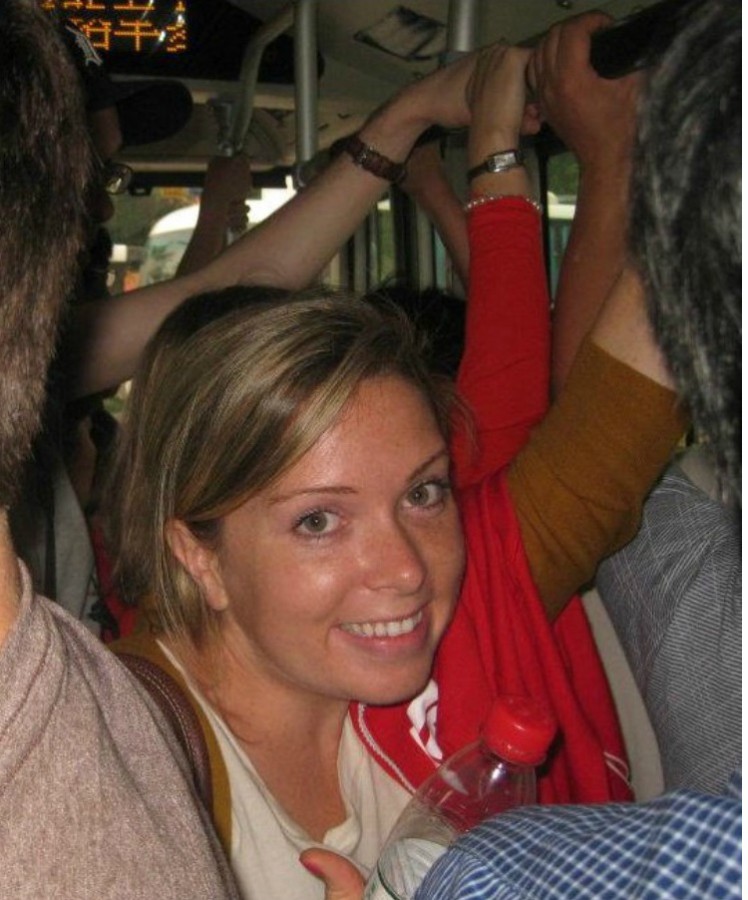 Tracey is a native Texan and a second grade teacher at a public elementary school in the Columbia Heights neighborhood of DC. She has been teaching for coming up on ten years. Before working with public and charter schools in DC, she lived abroad in Shenzhen and Shanghai, China for a few years teaching English at a Honkongese kindergarten. She thinks it is exciting to join the TESOL team and broadening her linguistic and multicultural horizons!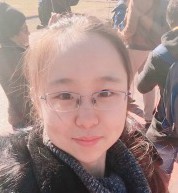 Xinxin is from China. She came to the U.S. one year ago and wants to obtain her MA TESOL as well as teaching experience here. Her dream, being a teacher, shaped when she was a pupil and has never changed since then. To get as much teaching experience as she can, she was a part-time teacher assistant for high school students in China and now is a volunteer in DC Reading Partners. She believes that getting the MA TESOL will help her move up her teaching career in the future.
Student, Alumni, and Faculty Updates
TESOL International Convention 2018
Andrew Screen (MA/MI TESOL 2011): "Rubrics as Teaching Tools: Clarifying Expectations and Improving Outcomes". Co-presenters: Heather Gregg-Zitlau and Stephanie Gallop. Thursday, March 29.
Kinza Cooper (MA TESOL student): "The Impact of Team Teaching on One EFL Learner's Beliefs". Presentation at 2018 Doctoral Research Forum & Master's Student Forums. Tuesday, March 27.
Dr. Polina Vinogradova: 
"Diverse Voices of Advocacy" with Heather Linville. Session: "Whose agenda? Whose priorities? Revisiting and Re-envisioning TESOL's Research Agenda," Thursday, March 29.
"Putting TESOL Advocacy into Practice" panel with Heather Linville, Diane Staehr Fenner, Heather Totton Harris, and James Whiting; Friday, March 30.
NAFSA International Conference 2018

Dr. Polina Vinogradova: "Digital Media, Storytelling, and the ESL Classroom." Session: "Every Student a Reporter: Digital Media, Story Telling and Global Learning," NAFSA Annual Conference, Philadelphia, PA; Tuesday, May 29.
WATESOL Conference 2017

Kinza Cooper, Jessica Ebersole, Margaret Johnson, Yulia Khoruzhaya, Connie Patsalos, Katie Pettet (TESOL students) & Dr. Sarah Knowles had a panel presentation "Creating Thematic, Project-Based Units for English Language Learners: What Works?" at WATESOL Fall 2017 Conference, Washington, DC in October 2017.
Kinza Cooper (MA TESOL student): Graduate Student Conference Travel Grant from AU College of Arts and Sciences for presenting her paper at the TESOL 2018 International Convention & English Language Expo in Chicago, IL.

Yulia Khoruzhaya (MA TESOL student): WATESOL Travel Grant to attend the TESOL 2018 International Convention & English Language Expo in Chicago, IL.

Dr. Polina Vinogradova:
Research Mini-Grant from TESOL International Association for the study "Diverse Voices of Advocacy in TESOL," with Heather Linville (September 2017).
Innovative Research in International Education Award from NAFSA: Association of International Educators (April 2017) for the chapter Vinogradova, P. (2017). Teaching with digital stories for student empowerment and engagement. In M. Carrier, R. M. Damerow, & K. M. Bailey (Eds.), Digital language learning and teaching: Research, theory, and practice (pp. 127-140). Routledge & TIRF.
Calsidine Banan (MA TESOL 2016) works as a consultant at the World Bank Group. She works with the Communication Department of the Global Financing Facility (GFF) which is a multi-stakeholder partnership that supports country-led efforts to improve the health of women, children and adolescents. With the GFF, countries are making smarter, more prioritized, results-focused investments toward greater impact on the health, nutrition and well-being of women, children and adolescents; building capacity for more sustainable funding for this agenda; and exploring more innovative ways to work with the private sector. The GFF Trust Fund is supported by the governments of Canada, Norway and the United Kingdom; the Bill & Melinda Gates Foundation; and MSD for Mothers. Cassie loves her job which gives her an opportunity to make a positive impact on deprived populations in Africa and around the world. Cassie's fourth child, Josias, is turning one year in a month and she is very excited about him making his first steps.  
Jamie Bisher (TESOL Certificate 1987) presented a paper at the National Security Agency's biennial Symposium on Cryptologic History entitled "A British-Japanese Cabal Against the US? US Intelligence Suspicions in 1920-1922" in October 2017. Jamie got his AU TESOL Certificate in 1987 and he loved teaching 15 years in evening ESL classes for AACC, HCC, PGCC & PGCPS, and coordinated some large TESOL projects for foreign engineers at Northrop Grumman. Researching and writing true spy stories is just for fun, but it's flattering to be able to present a research paper at NSA.
Jessie Ebersole (MA TESOL Student) was hired as an adjunct instructor at ELTA from Summer 2017-Winter 2018. She was also an independent contractor for BlueCanoe Learning during Summer 2017. She currently works in a full time at Washington English Center as the Director of Curriculum and Instruction.
Vicky Fanney (MA TESOL 2016) is currently serving a year contract at the Université de Pau et des pays de l'Adour, specifically on the campus of the Côte Basque. Her workload is pretty intense, but the upside is that between May and September, she will have tons of free time without classes, so she plans to travel a little bit in the summer. At the moment, however, her academic calendar is quite demanding, with over 200 students in 3 different science programs at both the undergraduate and graduate levels. The students are mainly French nationals in the biology and physics/chemistry tracks, but in the IT department, the students are more diverse: French, North and West African, and a few South Americans. Currently the university is undergoing a significant re-organization of mission and personnel in terms of research and pedagogy, so it is not clear if she will stay for another year. She confesses that one thing she does miss about teaching in the US is the wider diversity of students she worked with here, specifically at Northern Virginia Community College. However, the trade-off is that there she is learning to navigate an entirely different system of higher education in a language other than English, and this knowledge and experience has frankly been invaluable in the broader context of her TESOL career goals and interests. Her job alternates daily between very humbling and highly stimulating! 
Erin Haskell Ross (MA TESOL 2016) has moved to Vermont, just south of Burlington, with her husband and their dog after almost a decade living, learning, volunteering and ultimately teaching in DC. It is a big change from urban life but she is loving the winter birds, dark starry night skies, the ever-changing Lake Champlain and the new acquaintances. She will soon dive back into teaching adult ELLs in one of Vermont's state-funded adult education programs. In the meantime, she is spending time cooking and reading and exploring, as well as learning to snowshoe (still not gracefully). She continues to serve as a board member for the Washington English Center and return to DC regularly for meetings - and to catch up with friends. She misses her AU TESOL cohort and the broader TESOL professional community in the DC metropolitan-area. She looks forward to seeing many of you at the TESOL convention in Chicago in March.