AU TESOL program is proud to have been consistently involved in WATESOL's leadership. Currently, there are six alumni serving on the WATESOL 2018/2019 executive board.
AU Alumni on the WATESOL Board
1. What led to your decision to study TESOL at the graduate level?
Betsy Wong: I decided to pursue a graduate certificate in TESOL after completing a two-year Fulbright English Language Teaching Assistant fellowship in France. During my second year, I was assigned to teach English for Specific Purposes courses at a vocational school. Afterward, I wanted to learn more about ESL.
Rebecca Wilner: I had been teaching for a couple years (ESP and EFL), but I really felt like my TEFL certificate had not prepared me well enough to do a good job. I wanted to be a better teacher, and I felt like the best way was to learn more in an MA.
Mary Spanarkel: When I graduated from college, there were not many middle school social studies jobs available, so I decided to try teaching abroad. I spent a year teaching English to university freshmen and loved it, but it took a year of a non-TESOL graduate degree program to realize that English language teaching was the career path I should be on. I realized that I didn't really know what I was doing while I was in Turkey, and that if I wanted to be a good ESL/ESOL professional, I needed more training. Halfway through the other degree I started, I applied to other schools with English language teaching programs and found myself at AU the following fall.
Louise Godley: For me, the decision to study TESOL at the graduate level was a combination of factors. I was living in Sydney, Australia at the time, working in the arts for an international non-profit organization and using English, French and Spanish to communicate with our members. I'd been taking Spanish classes at Sydney Uni and although I was a motivated and competent student, I had couple of really bad terms with ineffectual teachers. At the same time, I was looking into taking CELTA and DELTA training courses. My partner, who is American, started teaching in the MA Arts Management program at AU and discovered the MA TESOL. I packed up and left Sydney, moved home to the UK while I submitted my application to AU, and the rest is history.
Jessie Ebersole: I started out volunteering as an ESL teacher and decided that graduate school could provide me with the professional background to make teaching a career. As a volunteer, I enjoyed the process of reflecting and adapting my teaching approach after each class (and in the moment). I turned to grad school to develop the tools to do this more effectively.
Eda Yoon: My BA, which I pursued in Turkey, is in Translation and Interpreting. When I came to the USA, I first wanted to do translation. Shortly after my arrival, I realized that I could not work as a translator as I did not have a security clearance. That realization led me to explore other fields that would be a good fit for me. Teaching English was a field that I was always interested, so I looked through the websites of several universities in the area to find a graduate program that would meet my needs. I needed a program that would balance theory and practice. The AU TESOL program offered just that.
2. What work have you been doing in the field of English language education?
BW: I've been in the field for 20+ years as an adult ESL instructor in community, family literacy, workplace, and academic English programs. I also currently teach in the Northern Virginia Community College (NOVA) TESOL certificate program. I've also worked as a coordinator for Alexandria City's Adult ESL program and (as of February 2019!), as a coordinator for Nova's American Culture and Language Institute (ACLI) program. In addition, I've worked as a curriculum developer and trainer for the Virginia Adult Learning Resource Center and for Fairfax County's adult education programs, including its ESOL teacher training program, workplace ESOL program, and ESOL family literacy program. Finally, I've published several academic and commercial materials related to ESL, including: - Chapter 7, Getting Started with Writing from the Beginning," in Preparing Adult English Learners to Write for College and the Workplace (University of Michigan Press, 2019); the textbook Project Success 1 (Pearson Longman, 2014); Fairfax County's Family Literacy Curriculum.
RW: Now, I'm doing teacher education for EFL teachers in Panama, but I've done a little of everything. Perhaps a PhD and/or K-12 ESL is in my future! They are, as of now, uncharted waters.
MS: All different things! Curriculum development, teacher training, teaching, assessment development, research, program evaluation, conference planning... Trying my hand a variety of different sub-fields in the TESOL world has not only helped me narrow what I want my professional focus to be, but it's also really helped me to see deep connections between these fields that I had previously overlooked.
LG: While I was doing my MA at AU, I worked as Program Assistant in the TESOL office, and I taught as a volunteer at Washington English Center (WEC). After I graduated, I obtained OPT status for a year, so by day I taught in the English Language and Training Academy (ELTA) at AU, and accompanied field trips for ELTA, and the Panama Bilingue program. I also worked as Evening/Weekend Volunteer Coordinator at WEC. I taught a few classes at EC English in downtown DC, and then a full-time teaching position came up at Maryland English Institute (MEI) at the University of Maryland (UMD), and I've been here since August 2016.
3. What was your time at AU like as a graduate student? What's your favorite memory from your time here?
BW: I really enjoyed my graduate student experience at AU! I was a part-time student and took only 2 classes a semester; I worked in an administrative job at AU during the day (this was in the early 1990s, when we could take 2 classes/semester for free if we worked full-time!).
RW: It was one of the most challenging and rewarding times of my life. The most important thing that happened is that I found my tribe and my professional identity. I also gained confidence and realized that I was capable of more than I thought.
MS: I really enjoyed my time as a graduate assistant in the program office. In addition to the friendships and professional relationship I was able to make while working there, I also cultivated a skill set that has served me with in the administrative and instructional roles I've had since I've graduated.
LG: Life as a graduate student was hard work! It had been twenty years since I'd graduated from my first degree, so I was dealing with education shock as well as culture shock. I felt like I was the only student with virtually no teaching experience, and I permanently felt as if I had no idea what I was doing. I started the program in January too, which meant I was jumping right into the deep end. My favorite memories are of the people I met, and the genuine fun we had in most of our classes. The TESOL faculty at AU were truly supportive and inspiring, and they always gave great advice. I made some great friends in the TESOL program, and now they're excellent colleagues too!
JE: My favorite memory from my time at AU is the final presentation day of Curriculum Design class. Everyone had such creative and rigorous projects and gave each other supportive feedback to help further enrich the curricula. It was a great exchange of ideas, facilitated by our professor.
EY:  It was a time full of firsts: first time living and studying outside of my home country, first time working as a graduate assistant, first time presenting at a conference, and of course welcoming my first baby. 
4. What did you do as soon as you graduated from AU TESOL program?
BW: Yes, after I completed my TESOL certificate, I started working part-time as an ESL instructor. Twenty years later, I completed a master's in ESL (in an online program with Hamline University).
RW: I started teaching at Montgomery College, and continued my administrative work at AU, before moving on to the ELF Program through the State Department.
MS: During my final weeks of grad school, I was hired by Washington English Center to work on curriculum-related projects and volunteer management. I was later promoted to Director of Curriculum and Instruction and focused on improving the quality of volunteer teacher trainings and ensuring that our curriculum complied with various grant and federal requirements. I was also able to teach at a variety of proficiency levels during my two and a half years on staff.
LG: I applied for OPT status, which allows international students to stay in the US and work for a year after graduation, and during the first six months of this year I was working two or three part-time jobs at a time, which was exhausting, but it paid the bills, and gave me the opportunity to see some different TESOL environments. I started my full-time position as a Lecturer at MEI in the second half of that year, and nearly three years later I'm still here!
JE: I have been working at Washington English Center as the Director of Curriculum and Instruction since the semester before I graduated.
EY: I started working at American University's English Language and Training Academy as an adjunct faculty. It was an exciting time because this was my first official job as an English teacher.
5. What is your specific field or area of study? How did you become interested in this particular topic?
BW: I did my master's thesis on using critical-thinking strategies to teach academic reading skills to Saudi IEP students. I became interested in this during the years that I worked as an adjunct ESL instructor in Nova's IEP program - and the majority of my students were Saudis who had very high oral skills but faced challenges with academic reading. My thesis is "Using Critical-Thinking Strategies To Develop Academic Reading Skills Among Saudi Iep Students." I've also done work on teaching ELLs with limited formal education. I made a video for the New American Horizons Foundation callked "Lesson Planning for Life Skills."
RW: I don't really have just one. I'm interested in the relationship between music and language learning, but I'm not currently doing research in that area.
MS: I'm not sure if I have a specific field or area of study just yet, but being able to teach academic writing for international graduate students at AU for the last three semesters has reminded me just how much I enjoy the iterative and reflective process that comes along with teaching. I enjoy how reflecting on my own teaching intersects with the development of a curriculum or syllabus and how I'm able to use the conclusions I come to from these reflective processes in when engaging in teacher trainings.
LG: While I was in the MA TESOL program, I was interested in adult and higher ed. I gained experience in both during my MA and my OPT time, and although I greatly enjoy adult ed, I ultimately made the decision to work in a higher ed context for the moment. I definitely enjoy the university environment - and the long breaks. I'm particularly interested in giving students various tools to seriously build up their vocabularies, and I do have thoughts about finding a PhD program (or even another MA in linguistics) where I can indulge my obsession with words. Also, on a personal note, I'm interested - and marginally involved - in the Queer TESOL field. One of my friends from my time in Sydney is Cynthia Nelson, so it was fantastic to move into her field of expertise and get to read her work for study as well as for personal interest. The meeting of vocabulary and issues of gender and identity is a heady combination for me! There's a PhD dissertation, right there.
6. Can you tell us what you are working on currently?
BW: As president of WATESOL, I'm currently focusing my efforts on serving the local population of TESOL practitioners.
RW: Not much. Finding ways to make pedagogy accessible and useful to Panamanian teachers, and helping them feel more confident as educators in their own right.
MS: At the Center for Applied Linguistics, I work as a Language Testing Specialist on the WIDA ACCESS for ELLs test series writing test content for grades 6-12. In the summers, I work as a program coordinator and instructor for CAL's STARTALK Performance Assessment Training Program, a blended professional development program for teachers of less-commonly taught and critical languages as identified by the NSA, which also funds the STARTALK program. Additionally, I'm also an adjunct instructor for a class facilitated jointly by the MAP and TESOL programs. The classes focus on teaching international graduate students the academic writing skills they need for success in their classes.
LG: I'm currently teaching a level 004C Reading, Writing and Grammar class in the Intensive English Program (IEP) at MEI. This is the highest level in the IEP, and many of the students are conditionally admitted to UMD, while other students are in the process of applying to graduate programs here. If the students pass this level, they enter the university as fully admitted students. Outside the classroom, I represent Professional Track Faculty in the College of Education in the University Senate, and I'm on the Merit Review Committee for faculty here in MEI.
JE: I am in the second term of implementing an extensive reading program at Washington English Center. I'm also restructuring our class observation system so teachers provide more input beforehand on the observation focus.
EY: I have been teaching upper level ESL classes for the past few semesters at UMD. Many of my students are struggling with citing outside sources properly, which frequently leads to unintentional plagiarism. I am currently trying to find the best method to help students effectively summarize, paraphrase and quote outside sources. I read any article I can find on the topic and attend seminars and workshops that are offered in the area or online. 
7. What is the most exciting aspect of serving WATESOL executive board member?
BW: I love hearing all of the creative ideas for PD events - and then seeing them come to life! It's exciting to be part of events that bring together TESOL practitioners from all different kinds of programs who are united in their passion for serving ELLs.
RW: Making professional development and a sense of community possible, as others have done for me in the past.
MS: I'd be remiss if I didn't mention how wonderful it is to work with such a fantastic group of team-oriented individuals so dedicated to our collective profession and to the TESOL professionals in the greater DC area. Serving as a Professional Development Chair has also allowed me to develop the strong set of organization skills that planning PD events or a conference requires.
LG: I'm enjoying seeing the nuts and bolts of WATESOL, and getting a better understanding of the organization - and the rich and diverse field of TESOL - from a fantastic vantage point. It's rewarding to be able to contribute to making events happen, and to facilitate professional development and networking opportunities for my fellow TESOLers. Also, it's great to get to see friends and colleagues on a regular basis!
JE: The WATESOL Board is filled with incredible professionals. I am new to the board, and I continue to learn from everyone's efforts to create professional development events for the WATESOL community. Joining the board, or attending WATESOL events, is a great way to meet TESOL professionals beyond your school or organization.
EY: WATESOL has been a crucial organization in my career as an ESL instructor. It offered many networking opportunities and allowed me to meet other enthusiastic and like-minded professionals in the field. Annual WATESOL conferences, most of which I attended, informed me about the new developments in the field and helped me improve my teaching. Many professionals in the field have contributed their time to sustain the organization so that others can benefit from all the opportunities it offers. Knowing that I can play an active role in helping new teachers in the field is an extremely satisfying and uplifting feeling.
8. What advice would you give to current AU TESOL students and recent graduates?
BW: Volunteer, volunteer, volunteer! That's the best way to get started and see how different kinds of programs work. It also often gives you the chance to work with experienced teachers who can give you feedback and inspiration!
RW: Say yes to opportunities that come your way; even if they're not part of your plan, and even if they take you in new directions. Some will be good experiences, and others will be less enjoyable and more educational. All will be valuable.
MS: Ask so many questions — never stop asking questions. It never surprises me to realize how much there is left to learn as a TESOL professional. Go to every professional development event you can and really learn how to network and talk about yourself professionally. Apply to all of the short-term projects that come through the TESOL listservs — they're a great way to dip your toes in various pools in the TESOL world. Also, run for a WATESOL board position! I regret not running for and getting involved in WATESOL earlier in my career, and grad school is a great time to start!
LG: In true self-deprecating fashion — if I can make it through, you can too. Yes, it's hard work, but enjoy it too. Try everything, turn down no opportunity, make the most of your time at AU. The faculty are great, and they are absolutely there to help you through the program and out into the world. Make friends with your classmates, they will be future professional contacts.
JE: For current AU TESOL students: I would say that if you can develop a clear idea of your teaching philosophy relatively early on, and allow connections to flow from that to the rest of your assignments, it will help you when it comes to assembling your final teaching portfolio. Also, it can be hard to find time to do anything but study, but if you are able to attend conferences or gain volunteer teaching experience it can make your classes more understandable and meaningful. For recent graduates: I think I graduated too recently to have attained an advice-giving perspective. Maybe in a couple more years!
EY: If you are new to the field, the first semester might be overwhelming or even dreadful. One vivid memory that I never forget is how inexperienced and unqualified I felt during my first semester in the program. I was frightened of how little I knew even if I spent hours reading all the assigned articles. I often had difficulty applying what I read and learned to practice. If you share similar experiences, do not allow those feelings to get the best of you. Share your frustrations with your friends and colleagues and seek advice if you need to. Also, imagine how much you will have learned by the time you graduate.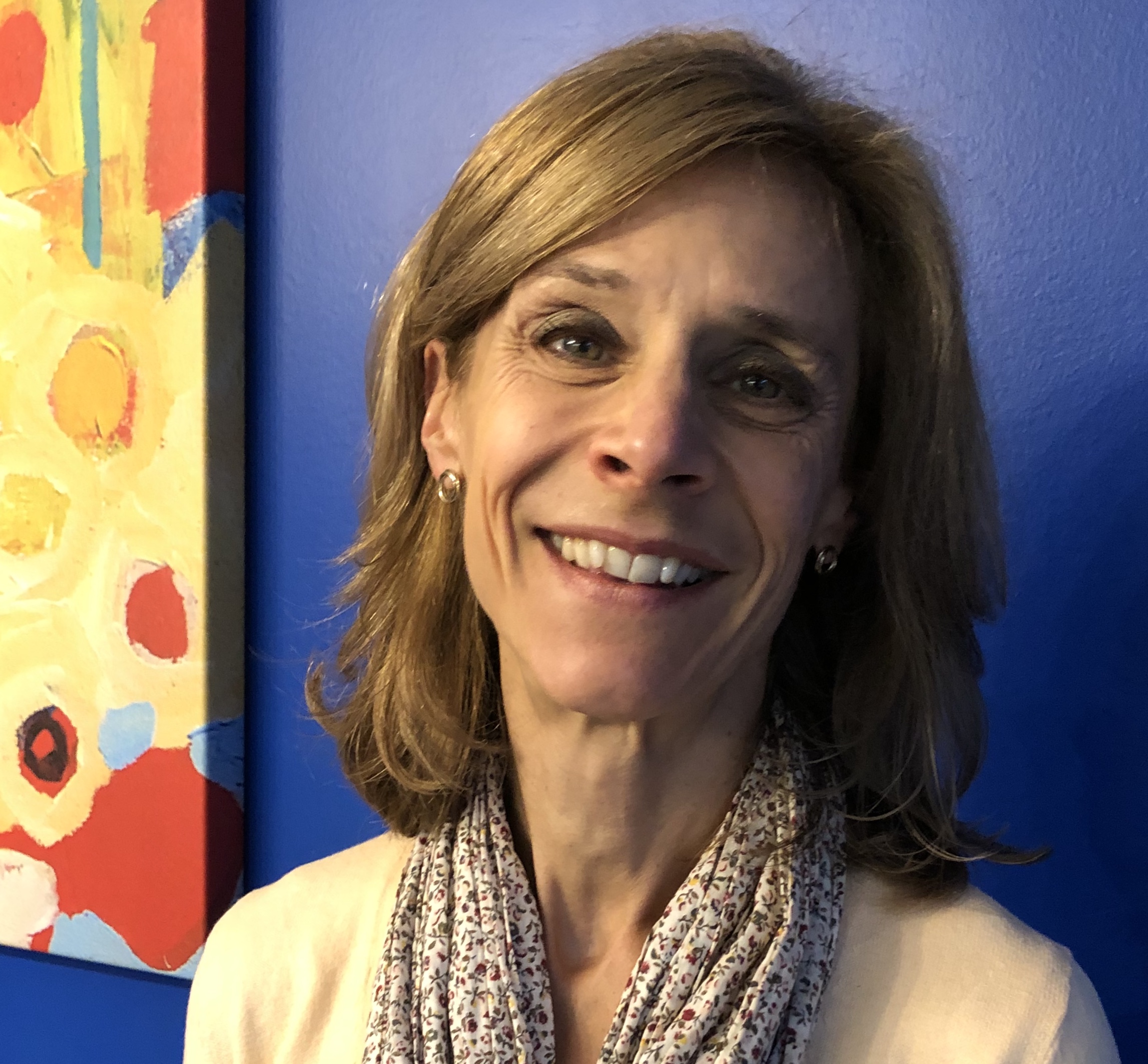 Betsy Lindeman Wong, WATESOL President (ESL program coordinator for Nova's American Culture and Language Institute (ACLI), Annandale campus).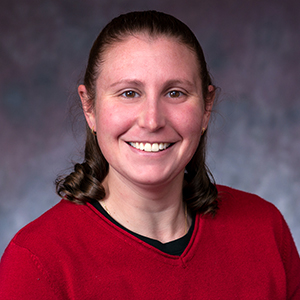 Rebecca Wilner, Past President (Panama Bilingüe Program Manager at American University)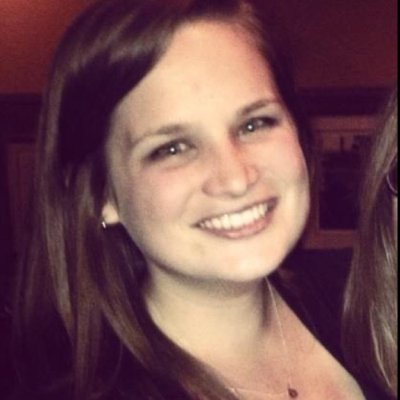 Mary Spanarkel, Professional Development Chair (Language Testing Specialist at the Center for Applied Linguistics)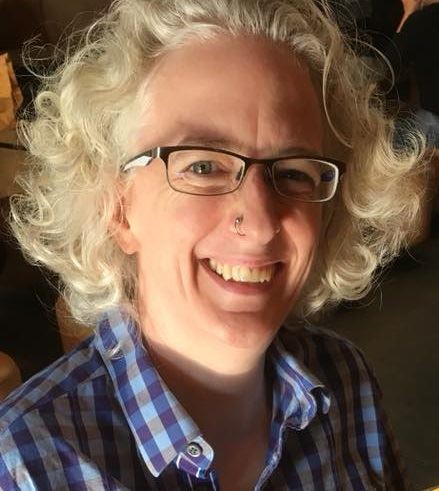 Louise Elizabeth Godley, Higher Ed SIG Chair (lecturer in the Intensive English Program at the Maryland English Institute, University of Maryland)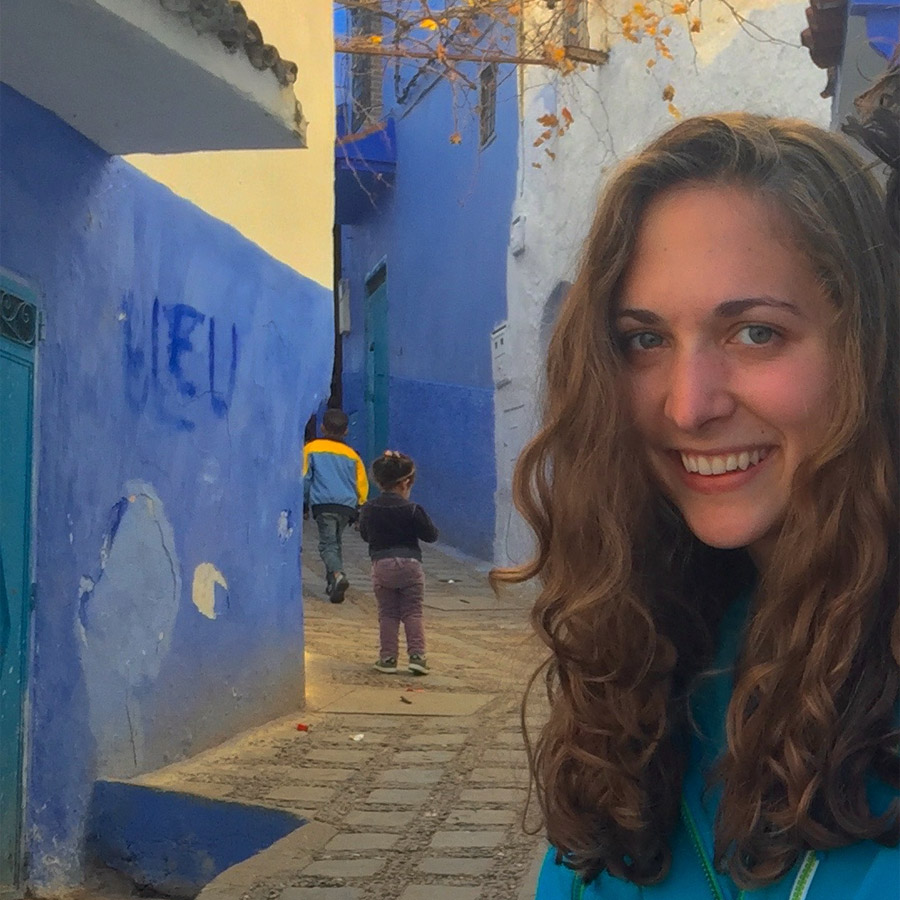 Jessie Ebersole, Adult Ed SIG Chair (Director of Curriculum and Instruction at Washington English Center)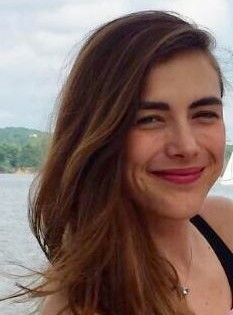 Eda Aladagil Yoon, NNEST Caucus Liaison (lecturer at the Maryland English Institute, University of Maryland)