TESOL
4400 Massachusetts Avenue NW
Washington
,
DC
20016-8169
United States
Richer Yet Easier Learning: Plurilinguistic Pedagogy & Grammaring Explored
October 28, 2017
9:00 am to 2:00 pm
Butler Board Room
American University
Light breakfast and lunch will be provided.

WORKSHOP LEADER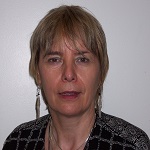 Dr. Elka Todeva is an award winning language educator with a doctorate in English applied linguistics. Her teaching and research are in the areas of second language acquisition, applied linguistics, teacher cognition, and brain-friendly & ecological approaches to teaching. She has presented and worked with teachers in over 20 countries on 5 continents. Her most recent keynotes were in Vietnam, Uruguay, Mexico, Nepal, India, Bulgaria, and the US. Among her publications are two ESL textbooks and the co-edited book "The Multiple Realities of Multilingualism: Personal Narratives and Researchers' Perspectives" (Mouton de Gruyter, 2009).
WORKSHOP DESCRIPTION
English is among the essential skills necessary for people to function successfully in today's globalized world. Ideally, its widespread use should not affect adversely the languages (and cultures) of the learners. However, our current teaching practices fail to honor and draw fully on the prior languages of the learners. Students are also rarely given opportunities to explore language in a way that allows them to perceive numerous powerful patterns in English and notice some significant parallels with the languages they already know. This deprives them of much needed cognitive shortcuts that can both expedite and facilitate their learning.
Participants in this workshop will gain first hand experience with plurilinguistic pedagogy and grammaring, two practical approaches to language teaching that address the issues of language endangerment and optimal learning. They will go grammaring with some of the most challenging categories of English: articles, prepositions, the passive voice, and the core tenses. Each experience will be processed so that the key elements of grammaring are made explicit and participants get a feel for how good grammaring offers students the most communicative mileage with the least effort in a truly expedited brain-friendly fashion. Their guided plurilinguistic explorations will cover such diverse areas as body language and gestures as well as vocabulary, grammar, and intonation.
Registration

Registration is closed

If you need a sign language interpreter, you will be able to request one when purchasing your ticket.
For more information, please contact us:
202-885-2582
tesol@american.edu
Registration Rates
Early Bird (paid by 11:59 pm on Sunday, October 1) $50
Advanced Rate (paid by 11:59 pm on Monday, October 23) $60
Student Advanced (paid by 11:59 pm on Monday, October 23) $10
Regular-at the Door Payment (paid by 10 am on Saturday, October 28) $80
Student Regular-At the Door Payment (paid by 10 am Saturday, October 28) $20