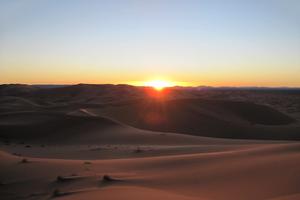 The Department of World Languages and Cultures supports the growing interest in the Middle East and North Africa with an expanded program for the Arabic language. Courses range from the Elementary to the upper-advanced levels. The mission of the Arabic Faculty is to help students attain proficiency in reading, writing, listening, and speaking the Arabic language. Arabic communication between instructor and students is a regular feature of our classes. Since language reflects culture, in addition to proficiency in the four language skills, we aim at helping the students acquiring a higher degree of cultural proficiency. This is done at all levels through activities that introduce the students to culturally authentic contexts and make use of various multimedia resources. While the focus in our courses is on Modern Standard Arabic (MSA), we also offer Levantine colloquial Arabic courses. The upper-advanced level topics courses introduce the students to key themes, texts, institutions, and figures of the modern Arab world and pre-modern Arabic-Islamic civilization.
Connect With Arabic Faculty
Undergraduate Degrees and Programs
Free Arabic Coaching
Make an appointment at the Center for Language Exploration, Acquisition, and Research (CLEAR).
Courses
Please see the Eagle Service Course Catalog for courses.
AU Intensive Arabic Summer Program
2:48
Students discuss what it is like to be part of the AU Arabic Language Program.