Please note: the MA in Spanish & Latin American Studies is currently not accepting applications.
Latin American Language and Culture
The Master of Arts in Spanish and Latin American Studies will provide you with valuable training and skills to pursue doctoral study or a career requiring specialized knowledge of Latin America, Spanish linguistics, translation, and language teaching. You will examine the development of the Spanish language, analyze Latin American texts, and engage in the debates and issues shaping Latin American culture.
You will become an expert in Latin American language and culture, focusing your specialization by following our customized tracks, through which you can gain an interdisciplinary understanding of Latin America and the Caribbean, expertise in translation and linguistics, or training in teaching Spanish. In addition to your core curriculum, you can broaden your field of study with courses at the School of International Service, the School of Education, and the departments of history, literature, sociology, and anthropology. Many students complete the Graduate Certificate in Spanish Translation in conjunction with their MA degrees.
Because linguistic competency is an essential part of understanding the cultural, historical, and political complexities of Latin America, all of our core courses are taught in Spanish. Our program's unique combination of rigorous academic training, professional skills, linguistic competency, and practical experience sets our graduates apart and is the foundation of their success.
Study Language and Culture on Your Terms
The Master of Arts in Spanish and Latin American Studies is a 33-credit, interdisciplinary program providing students with a strong foundation in the cultural, historical, linguistic, and political complexity of Latin America. In consultation with your advisor, you will design a personalized plan of study to pursue one of the three following tracks: interdisciplinary studies on Latin America, translation and linguistics, or Spanish language teaching. As a capstone project, you can choose to either write a qualifying paper or complete a comprehensive written exam.
Full-time students generally take two years to complete the program, but part-time options are also available. See complete Admissions & Course Requirements.

A World of Opportunities in a Global City
A truly global city, Washington, DC, contains hundreds of embassies, cultural organizations, enclave communities, advocacy organizations, and institutions dealing with international affairs. The unparalleled intellectual and professional opportunities the capital city offers makes AU an ideal place to live, learn, and make connections.
Students often stay in DC after graduation and become involved in the city's extensive network of Latin American institutions while working for governmental and non-governmental institutions, such as the Woodrow Wilson International Center for Scholars, the Department of State, local school districts, PlanetRisk, and the Pan American Health Organization.
With our internship program, you can get hands-on experience and a head start on your career working with the area's major institutions, such as the Department of Justice, the Guatemala Human Rights Commission, the Washington Office for Latin America, the Center for International Policy, Telemundo, the Amazon Alliance, and area schools. We have partnerships with the area's research facilities and regularly coordinate field trips and guest lectures. You can also take advantage of AU's Center for Latin American and Latino Studies and its many programs and partnerships.
World-Class Faculty with Diverse Expertise
The program's dynamic faculty brings wide-ranging expertise in the humanities and applied linguistics. Our humanities faculty specializes in studies of gender, human rights, immigration, globalization, memory, and violence. Our applied linguistics faculty specializes in bilingualism, video game-based language learning, and telecollaborative translation. Our close ties to AU's Center for Latin American and Latino Studies and other institutions dealing with international affairs open doors to internship, research, and employment opportunities.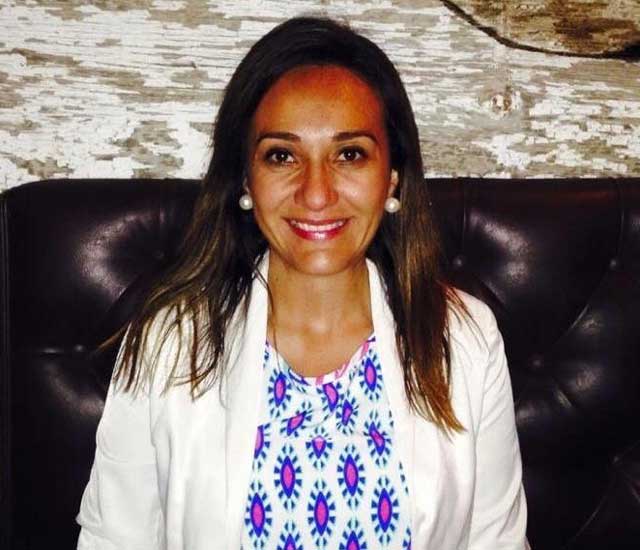 Patricia Montilla Keeling, CAS/MA '17
Spanish and Latin American Studies
I had the chance to study a very historic moment between EEUU [USA] and Cuba.
Patricia received the Jack Child Graduate Award for Summer Research to travel to Havana, Cuba, where she studied the transformation of social and economic relations in Cuba due to the normalization of USA/Cuban diplomatic relations. She researched paladares—small, privately owned restaurants usually set up in homes—as protocapitalist structures in Cuban society.
Latin American Studies Program Video>
3:24
Look inside the Spanish: Latin American Studies Master's Program. Faculty, alumni, and students discuss what sets the program apart.
Please send me information about Master of Arts in Spanish and Latin American Studies