Antiracist Research / Pol Ctr
4400 Massachusetts Avenue NW
Washington
,
DC
20016-8038
United States
2019 Schedule & Participants
National Book Critics Circle Award winning historian Carol Anderson
New York Times bestselling author Michael Arceneaux
National Magazine Award winning reporter Shane Bauer
Bancroft Prize winning Yale historian David Blight
"Must-read" new author Austin Channing Brown
Critically acclaimed essayist and sociologist Tressie McMillan Cottom
New York Times bestselling author Robin DiAngelo
National Book Award Finalist Erica Armstrong Dunbar
New York Times bestselling author Michael Eric Dyson
Well-Read Black Girl Founder Glory Edim
Award-winning Harvard historian Elizabeth Hinton
Award-winning Harvard education professor Anthony Abraham Jack
New York Times bestselling author Morgan Jerkins
Pulitzer Prize winning poet Tyehimba Jess
Award-winning John Hopkins historian Martha Jones
Award-winning UC Berkeley historian Stephanie E. Jones-Rogers
National Book Award winning historian Ibram X. Kendi
Award-winning UGA education professor Bettina L. Love
Award-winning Washington Post editor Steve Luxenberg
Nationally renowned Campaign Zero Co-Founder DeRay McKesson
Guggenheim Fellowship recipient Jonathan M. Metzl
Columbia University writer-in-residence Darnell Moore
New York Times bestselling author Ijeoma Oluo
Award-winning Princeton scholar Imani Perry
New York Times bestselling author Jason Reynolds
Award-winning poet and writer Clint Smith
National Book Award honoree Margaret Wilkerson Sexton
PEN Open Book Award winner Nafissa Thompson-Spires
The Witness President Jemar Tisby
New York Times bestselling author D. Watkins
National Ambassador for Young People's Literature Jacqueline Woodson
Very Smart Brothas Cofounder Damon Young
Anthony Arnove, Founding Editor, Haymarket Books
Georgia Bodnar, Editor, Viking Books, Penguim Random House 
Carl Bromley, Editorial Director, The New Press
Jaya Chatterjee, Editor, Yale University Press
Chris Jackson, Vice President/Publisher/Editor-in-Chief, One World/Random House
Rachael Marks, Editor, Beacon Press
Tanya McKinnon, Co-Founder, McKinnon McIntyre Literary Agency
Katy O'Donnell, Senior Editor, Bold Type Books, Hachette Book Group
Ayesha Pande, Ayesha Pande Literary
Tracy Sherrod, Editorial Director, Amistad, HarperCollins Publishers
Anjali Singh, Ayesha Pande Literary
Howard Yoon, Ross Yoon Agency
Sponsors
The Antiracist Book Festival is made possible by the generosity of many organizations and people. 
Are you interested in sponsoring the Antiracist Book Festival? Please contact Christine Platt, Managing Director, at cplatt@american.edu.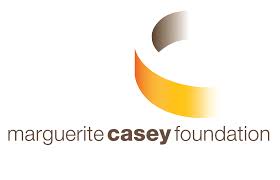 Partners
The National Antiracist Book Festival is truly a community event, and our many community partners make this wonderful event possible through their support of events and programming.