Antiracist Research / Pol Ctr
4400 Massachusetts Avenue NW
Washington
,
DC
20016-8038
United States
Faculty clusters are comprised of American University faculty and affiliated faculty who help to oversee the architecture of Research & Policy (R&P) Team projects and provide strategic guidance to the Center.
Dr. Amanda J. Taylor is a professorial lecturer at American University's School of International Service, where she directs the Intercultural and International Communication MA program. Her research and teaching focus on the intersection of race, culture, and power in the United States and international educational contexts.
Her work on multiracial education organizing and antiracist teacher education has been published by Oxford University Press, the Free Press, and in peer-reviewed journals, including Harvard Education Review, Urban Education, Equity & Excellence in Education, and the Peabody Journal of Education. Taylor received her doctorate and master's degrees from Harvard's Graduate School of Education in Education Policy, Leadership, and Instructional Practice, and her master's in teaching and BA in English from the University of Virginia.
She began her career as a secondary school teacher in international and US urban public schools. She is an avid, though aging, hip-hop dancer and a secretive, though very bad, poet.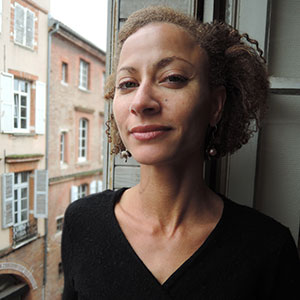 Dr. Jordanna Matlon is an assistant professor at the School of International Service, American University. As an urban sociologist, she examines the livelihoods and lifestyles of men on the urban periphery.
She is broadly interested in questions of race and belonging in Africa and the African diaspora, and the ways "blackness" as a signifier—and in its intersection with gender, class, and national identity—illuminates understandings of popular culture, postcoloniality, and neoliberalism in the contemporary city.
Matlon's work has appeared in American Sociological Review, Antipode, Poetics, Ethnography, Contexts, and the Black Scholar, among other places. Prior to joining SIS, Matlon was a postdoctoral fellow at the Institute for Advanced Study in Toulouse (France).
Her book manuscript (in progress) is tentatively titled Story of a Minor Term: Racial Capitalism and Imaginaries of Black Masculinity from Colonialism to Crisis.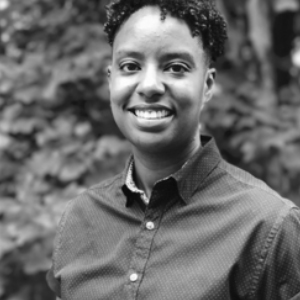 Dr. Jessica Young is an assistant professor in the Department of Health Studies at American University. Her work broadly focuses on health in economically distressed and under-resourced communities. Young's research centers on investments and policies that improve health through community and economic development and the roles race and racism play in shaping these investments and policies. She has been published in a variety of peer-reviewed journals, such as the American Journal of Public Health, Journal of Public Health Management and Practice, Journal of Law and Medical Ethics, Epidemiologic Reviews, and Family and Community Health.
Young's current research projects focus on the intersection of community development and health, including the roles and impacts of philanthropy in designing, scaling, and translating community development and health initiatives into policy. Young is also examining health in economically distressed communities, especially those communities experiencing economic changes or instability (i.e., evolving from a manufacturing economic base to a knowledge or services economy).
Prior to American University, Young worked as a Program Associate at the Annie E. Casey Foundation. She completed her PhD in Health Policy and Management at the Johns Hopkins School of Public Health, specializing in Health and Public Policy.
Dr. Marcelo Bohrt, acting assistant professor at the School of International Service, is a sociologist interested in racial politics and statecraft in the Americas. His primary area of research ethnographically investigates how colonial categories of race have been inscribed into the practices of state bureaucratic structures, as well as how state agents articulate and redefine ethnoracial boundaries within those structures. He is working on a book manuscript, tentatively titled (Un)Making the Racial Bureaucracy: Decolonization and the Struggle to Write Indigeneity into Bolivian Diplomacy, that draws on participant observation in Bolivia's Foreign Ministry, interviews with current and former state bureaucrats, and primary documents. In an additional line of research, he adopts quantitative methods to examine how issues of race and class shape the political and socioeconomic incorporation of Latino/a immigrants and their children in the United States.
Dr. George Derek Musgrove is an associate professor of history at the University of Maryland, Baltimore County. He earned his PhD from New York University and is the author of Rumor, Repression, and Racial Politics: How the Harassment of Black Elected Officials Shaped Post-Civil Rights America(University of Georgia Press, 2012); co-author, with Chris Myers Asch of Chocolate City: A History of Race and Democracy in the Nation's Capital(UNC, 2017); and a number of popular and scholarly articles on post-civil rights era African American and Washington, DC politics. Derek lives with his wife and two sons in the District.
Dr. Garrett Graddy-Lovelace is an assistant professor at the School of International Service who researches global environmental and agricultural policy and politics. A critical geographer, she draws upon political ecology and postcolonial studies in current research on agricultural biodiversity conservation, agrarian cooperatives, and domestic and global impacts of US farm policies. This includes community-based participatory action research with grassroots groups on Farm Bill reform, as well as ongoing research on Cuba-US agricultural relations. She is also writing a book on agrobiodiversity conservation politics.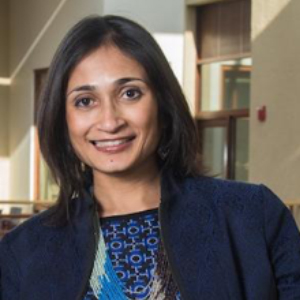 Dr. Malini Ranganathan is a critical geographer with an interest in urban environmental justice in both the South and North. In her research she uses ethnographic and archival research to examine how historical housing and land tenure inequalities shape access to water and flood vulnerability in urban India. Recently, she was awarded a 2017-2019 American Council of Learned Societies-Andrew W. Mellon Foundation humanities grant to co-write a book, tentatively titled Corruption Plots, Imagined Publics: The Ethics of Space in the Millennial City, on stories exposing corruption, land grabs, and widening inequality in the imagination of global cities.
Ranganathan also investigates urban inequality in America. To that end, she is researching racism in the built environment and the prospects for climate justice in Washington, DC, and has written on US urban and environmental history through a decolonial, feminist, and antiracist lens. Her research is published in the Annals of the American Association of Geographers, Capitalism Nature Socialism, International Journal of Urban and Regional Research, Urban Geography, and Antipode.
Her writing also appears on academic blogs such as Society and Space and Black Perspectives, and in numerous edited books.
Dr. Kareem Jordan is an associate professor in the Department of Justice, Law, and Criminology at American University. Jordan currently co-edits the journal, Race and Justice: An International Journal. He is the author of Violent Youth in Adult Court: The Decertification of Transferred Offenders. He is also co-author of Race and Ethnicity in the Juvenile Justice System.
Jordan has worked on several funded research projects, allowing him to collaborate with local and state criminal justice and social service agencies. He is a native of Philadelphia and he earned bachelor's, master's, and doctorate degrees in Criminology from Indiana University of Pennsylvania.