"Chessnaught"
a.k.a. Not-a-Chess VR Game.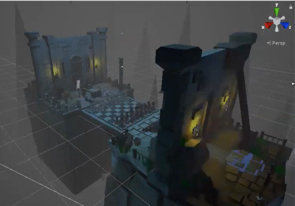 Game design: Krzysztof Pietroszek

Developer: Krzysztof Pietroszek + GAME615 class
In this adaptation of a classic Chess game, the roles of the figures are unknown to the player. The bishop may be queen, the pawn could be a rook. Other figures are hidden and can stealth-attack.