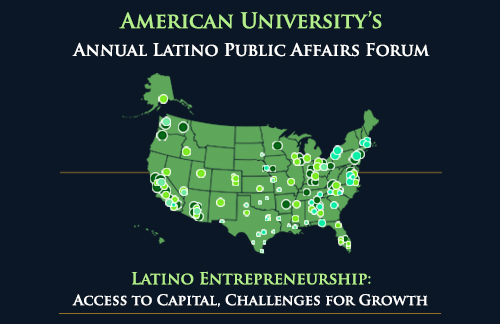 Latino Entrepreneurship: Access to Capital, Challenges for Growth

February 27, 2017

CLALS and the Kogod School of Business jointly sponsored the 3rd Annual Latino Public Affairs Forum, which considered the challenges currently faced by Latino entrepreneurs in accessing financial capital, as well as possible solutions. Expert panelists discussed the following questions:
With regard to accessing capital for business start-up and growth, what roles are played by incubators, bank loans, community economic development and assistance organizations, and small business investment companies?
If Latinos start businesses at a higher rate than other groups in the U.S., why do sustaining business success, and expanding upon success over the long term, continue to be challenging?
What innovations can we point to in the financial sector and government, including public-private cooperation - and what steps are still needed - in order to better capitalize and help grow Latino businesses?