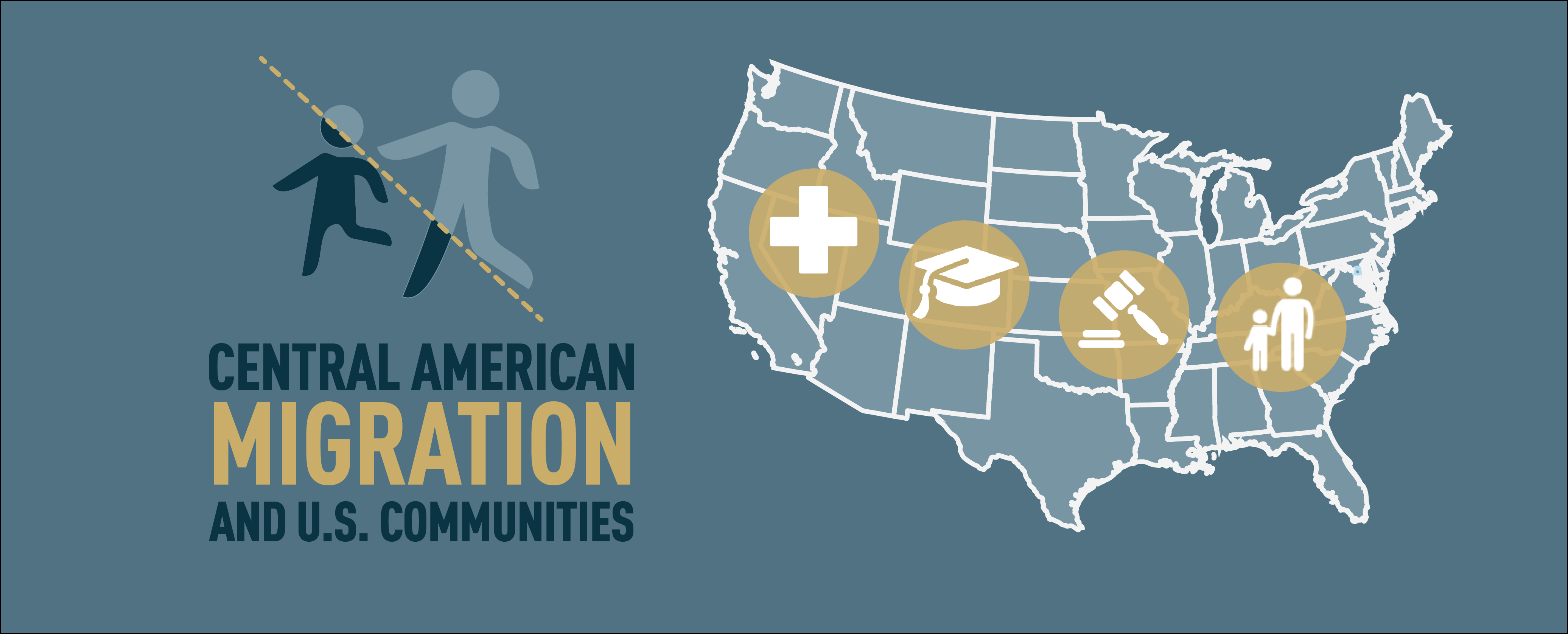 Increased Central American child and family migration is impacting local communities across the U.S. These communities are responsible for ensuring the welfare of this growing newcomer population as they navigate the immigration process and for promoting the integration of those deemed eligible for immigration benefits. Despite this shared obligation, receiving communities' capacity to respond to this ongoing humanitarian situation is uneven and, in many cases, likely insufficient. 
Targeted research is needed to analyze varying levels of capacity and response across diverse community contexts; to map the landscape of local government and community services available to this population; and to determine how those factors are shaping newcomers' ability to adapt and integrate. Such work is critical to enhancing local communities' capacity to respond, by offering evidence-based recommendations for how best to leverage existing resources to strengthen and sustain community preparedness. 
In response to this need, researchers at CLALS and the University of Houston undertook extensive data collection initiatives in three major receiving destinations – the Washington, DC metropolitan area, the greater Houston metropolitan area, and North and South Carolina – to assess community impact and response across three service areas that play an integral role in immigrant incorporation: education; health and human services; and legal services.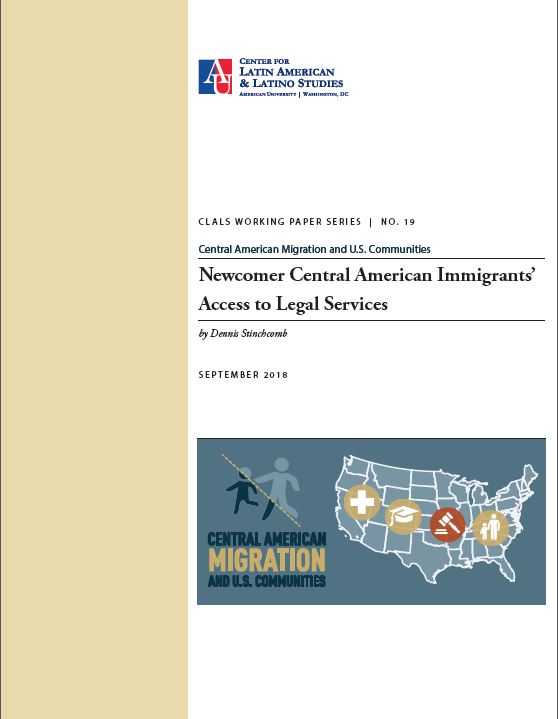 Newcomer Central American Immigrant's Access to Legal Services
By Dennis Stinchcomb and Jodi Berger Cardoso
Download
To better understand local variations in the provision of legal assistance and barriers faced by Central American migrants in accessing existing services, project researchers conducted interviews with service providers, local government officials, and other stakeholders across three major immigrant receiving communities: the Washington, DC and Houston metropolitan areas, and North and South Carolina. Drawing on project interviews and publicly available data, this report documents legal service gaps, catalogs the principal challenges confronting community-based legal service providers, and highlights strategies for enhancing service provider capacity and overcoming access barriers.
Stakeholder and Conference Presentations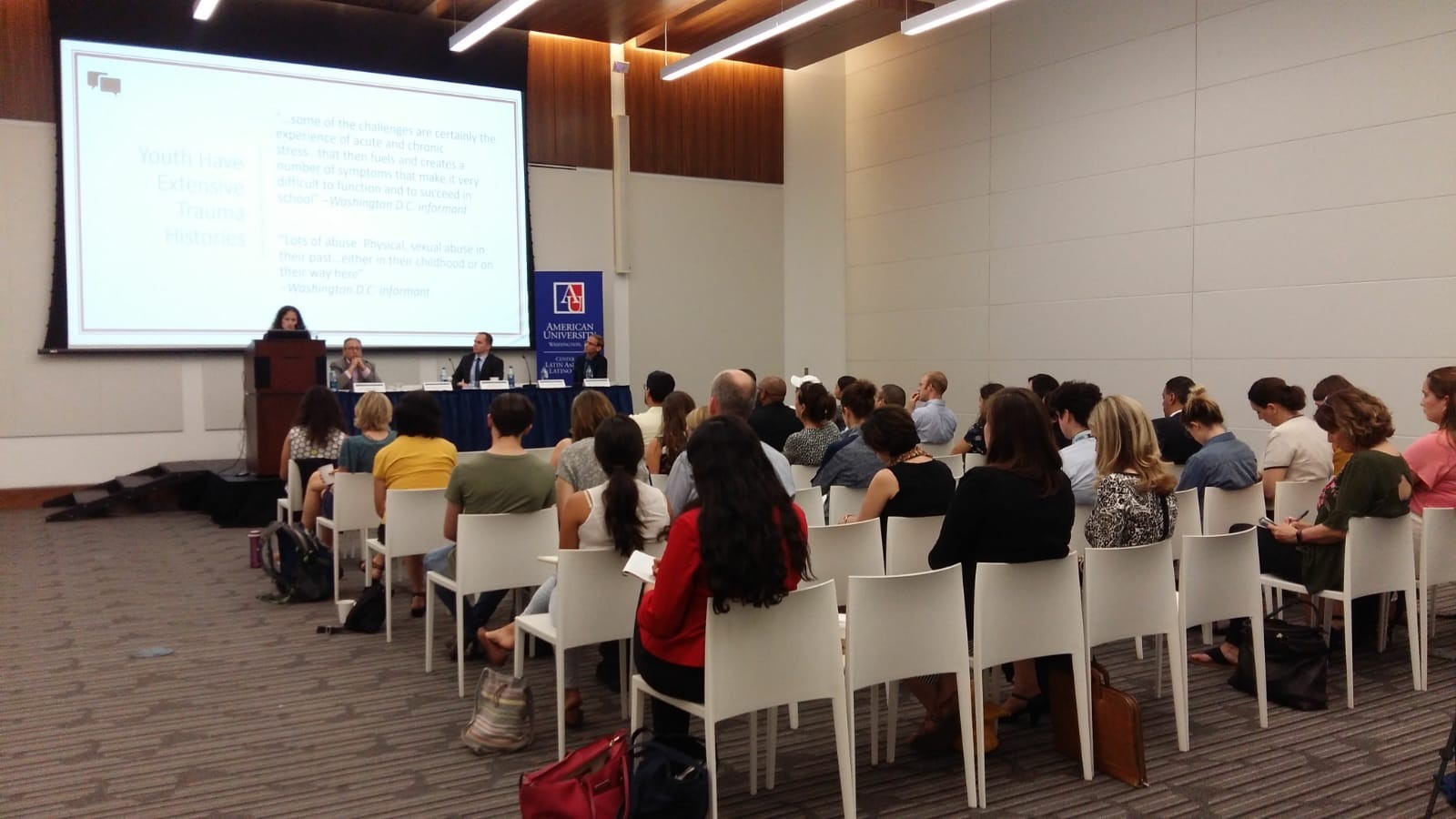 The Integration of Central American Youth in the U.S. Education System
Findings from the Center's yearlong study on the impacts of Central American migration on U.S. communities were presented at the Society for Social Work and Research's annual conference in San Francisco in January 2019. Prof. Jodi Berger Cardoso of the University of Houston—one of the study's principal investigators— discussed the integration of Central American youth in the U.S. education system as part of a panel on the experiences of asylum-seeking children and families in the U.S.
Policies to Advance Community Integration of Central American Migrants: Lessons from the DC and Houston Metropolitan Areas
At two public events in June 2018, researchers from CLALS and the University of Houston presented findings from a joint initiative examining the community integration of newly arrived Central American children and families. Based on data collected from 120 interviews with local community stakeholders and services providers in the Washington, DC and Houston metropolitan areas, as well as in North and South Carolina, the events highlighted the strategies and best practices employed by receiving communities to address the educational, legal, health, and social service needs of this newcomer population. Panelists at both events included Eric Hershberg and Dennis Stinchcomb of CLALS, and Jodi Berger Cardoso and Alex Steffler of the University of Houston.
The first stakeholder briefing, hosted in Houston on June 7, was co-sponsored by the Houston Immigration Legal Services Collaborative. The second, held on June 27 at the American University Washington College in Law, was co-sponsored by the Program on Law & Government.
Event flyer (Houston)
Event flyer (DC)
Event recording (DC)
This material is based upon work supported by the U.S. Department of Homeland Security under Grant Award Number 2015-ST-061-BSH001. This grant is awarded to the Borders, Trade, and Immigration (BTI) Institute: A DHS Center of Excellence led by the University of Houston, and includes support for the project "The Impact of Central American Child and Family Migration on U.S. Communities" awarded to the American University. The views and conclusions contained in this page and linked documents are those of the authors and should not be interpreted as necessarily representing the official policies, either expressed or implied, of the U.S. Department of Homeland Security.