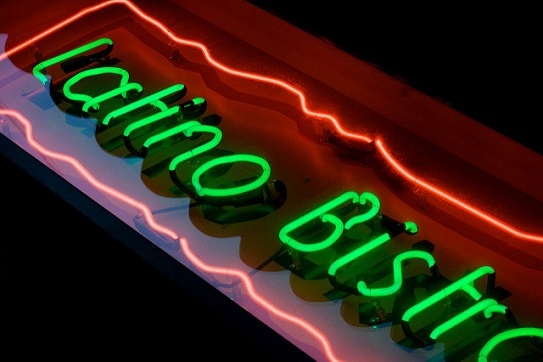 Healthy minority-owned enterprises are a growing source of economic dynamism, employment, and community development, and nationwide Latinos are the most likely to start a business among any group. Over the past 10 years, the number of Latino business owners grew 34%, compared to 1% for all business owners in the U.S. Latinos are also the fastest growing group in the Washington DC-metro area, and the economic health of our communities is increasingly tied to the success of Latino entrepreneurs. Immigrant entrepreneurs account for half of all business owners in the region, and 80% of Latino business owners in this area were born outside the U.S. At present the region has around 66,000 Hispanic-owned firms, which represents 12% of all businesses.
But researchers and policymakers lack an adequate understanding of the factors that influence decision making among Latino entrepreneurs, success or failure of Latino-owned businesses, or their comparative distinctiveness. While strategic planning is widely considered a critical determinant of enterprise success, little research has been done to identify the variables that impact how Latino business owners envision the development of their firms, or to identify the specific challenges and needs of Latino-owned businesses throughout our region. This dearth of research and associated data leave decision-makers and economic development organizations in the dark when making choices about how to best allocate resources and provide assistance to help Latino businesses succeed.
To address this knowledge deficit, CLALS continues to collaborate with AU's Kogod School of Business, other faculty across campus, and area partners to conduct empirical research on DC-metro Latino enterprises. An initial project, led by AU Management Professor Barbara Bird and George Washington School of Business Professor Ayman El Tarabishy, with the collaboration of the Latino Economic Development Center (LEDC), conducted interviews, collected survey data, and completed an in-depth analysis of Latino entrepreneurship in our region to better understand the expectations, decision-making, and planning of Latino business owners and those starting a business, as well as identifying their financial tools and obstacles to success.
Initial findings were presented in the panel, "Latino Immigrant Entrepreneurs: Future Time Perspectives," at the third annual meeting of the International Council for Small Business (ICSB-GWU), dedicated to global entrepreneurship and business creation, and held October 11-13, 2012 at The George Washington University. A full report summarizing this research is available.
A second phase of this work, led by Barbara Bird and CLALS Research Fellow Michael Danielson, was carried out in collaboration with the Greater Washington Hispanic Chamber of Commerce (GWHCC) and BizLaunch. The research team collected over 200 survey responses from area Latino business owners, expanding the focus of research to address such additional factors as the relationship between migration and new business ventures, the role and possible limitations of social capital as critical inputs to Latino businesses, and short- and long-term planning among Latino start-ups, as well as similarities and differences among sub-groups of entrepreneurs from Central and South America respectively.
In March 2015 the CLALS-Kogod team participated in the GWHCC's sixth annual Business Expo. Based on this work, Barbara Bird presented the paper "Explaining Strategic Decision Making and Planning among Latino Entrepreneurs: The Impact of Country of Origin and Migration Experience," co-authored with Michael Danielson and Amanda Bullough, at the 2015 Society for Applied Anthropology meeting. In February 2016 Barbara Bird and Michael Danielson published a report as a CLALS Working Paper summarizing findings of this second phase of research, "Capital Start-Ups: What We Know and Need to Know about Latino Entrepreneurship in the DC-Metro Region," which was also presented in a public forum co-sponsored by CLALS and Kogod. In May 2016 Professor Bird presented study findings at the 4th Mediterranean Interdisciplinary Forum on Social Sciences and Humanities Conference in Barcelona, Spain, with the paper, "Latino Entrepreneurship in the DC-Metro Region," again co-authored with Michael Danielson.
Extending CLALS research on this topic, the Center recently fielded a survey designed to assess the impacts of COVID-19 on DC-area Latino owned businesses, again in collaboration with AU's Kogod School of Business and the Greater Washington Hispanic Chamber of Commerce. This survey gauged the effects of the pandemic and accompanying economic crisis upon Latino businesses across the region, their primary needs and concerns, and responses to the crisis. The report on the survey findings highlights the diverse and extraordinary impacts facing Latino business owners, as well as their most urgent concerns in this challenging moment. Our hope is that such research will both illuminate the impact of this shock on the region's Latino community and inform policy responses by local, state, federal, and non-profit agencies. The report has furthered conversation on the pandemic's impact for Latino business among government officials and the public, both locally and nationally. Read additional coverage of the report and survey on the upper right portion of this page.
CLALS has undertaken a second investigation of the impacts of Covid-19 on Latino-owned businesses. While enterprises throughout the DC-metro region, and nationwide, have experienced significant hardship because of the pandemic and public health measures instituted to contain it, businesses owned by Latinos and other minorities have on average been harder hit. As Latino-owned businesses struggle to survive this dire period, they have also benefitted less from pandemic-related financial assistance. To better understand why, the Center's report on its findings 1. catalogs all such assistance available to DC area Latino businesses at the federal, state, and city or county levels; 2. describes steps taken to promote awareness of and facilitate access to these resources, including efforts targeting Latino business owners; 3. identifies any resulting gaps between the needs of Latino businesses, the types of available financial assistance, and the ability of Latino business owners to access these resources. The results of this study will be the basis of the 2021 Latino Public Affairs Forum. The Forum will convene a range of experts to consider the problems raised by this research, and implications for decision-makers, as our region moves into the phase of post-pandemic recovery. Read media coverage of the report.