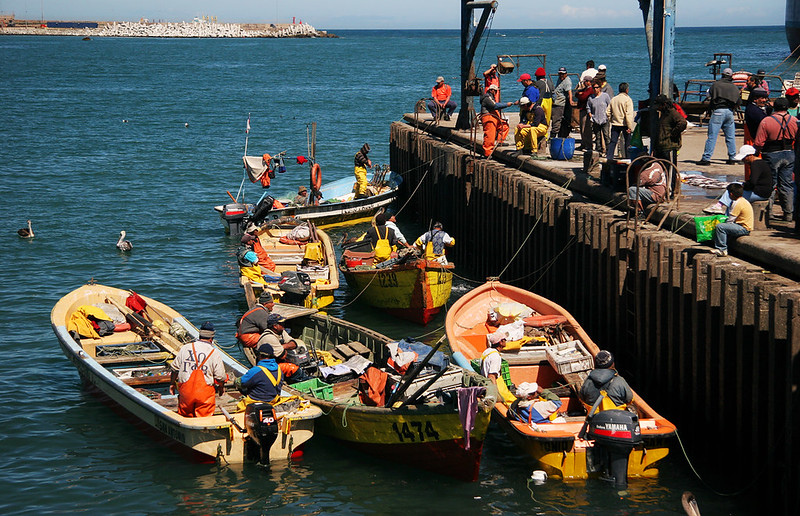 Illegal, unreported, and unregulated (IUU) fishing poses a potentially enduring threat to the security and well-being of the United States and its neighbors across Latin America and the Caribbean (LAC). The region suffers several negative impacts from IUU fishing, including billions of dollars in economic losses and environmental costs due to over-fishing. In addition, IUU fishing is associated with a number of other illicit criminal activities. The fishing industry has long been known for ties to human trafficking, especially forced labor by migrant workers, exorbitant recruitment and repatriation fees, onerous and unsafe living and working conditions, and other forms of abuse. Countries across the region struggle to combat IUU fishing due to limited capacity to defend their exclusive economic zones and fisheries, including a lack of the intelligence and mapping capabilities needed to monitor IUU fishing operations in their waters.
With a grant awarded by the U.S. Department of State, CLALS has launched a one-year project to assess and analyze the impacts of IUU fishing and efforts to combat it by LAC states. This project will examine the scope of IUU fishing-related legislation and local law enforcement capacity to interdict IUU fishing across the Caribbean, Central America, and South America. It will also assess the extent and scope of crimes associated with IUU fishing activities and collect local anecdotes on the adverse impacts of IUU fishing in the region.
This project is a collaboration between CLALS and InSight Crime, a non-profit journalism and investigative organization based in Washington, DC and Medellín, Colombia, that specializes in organized crime in Latin America and the Caribbean. This initiative is led by AU School of International Service Associate Professor, Matthew Taylor, and InSight Crime Co-Director Steven Dudley.