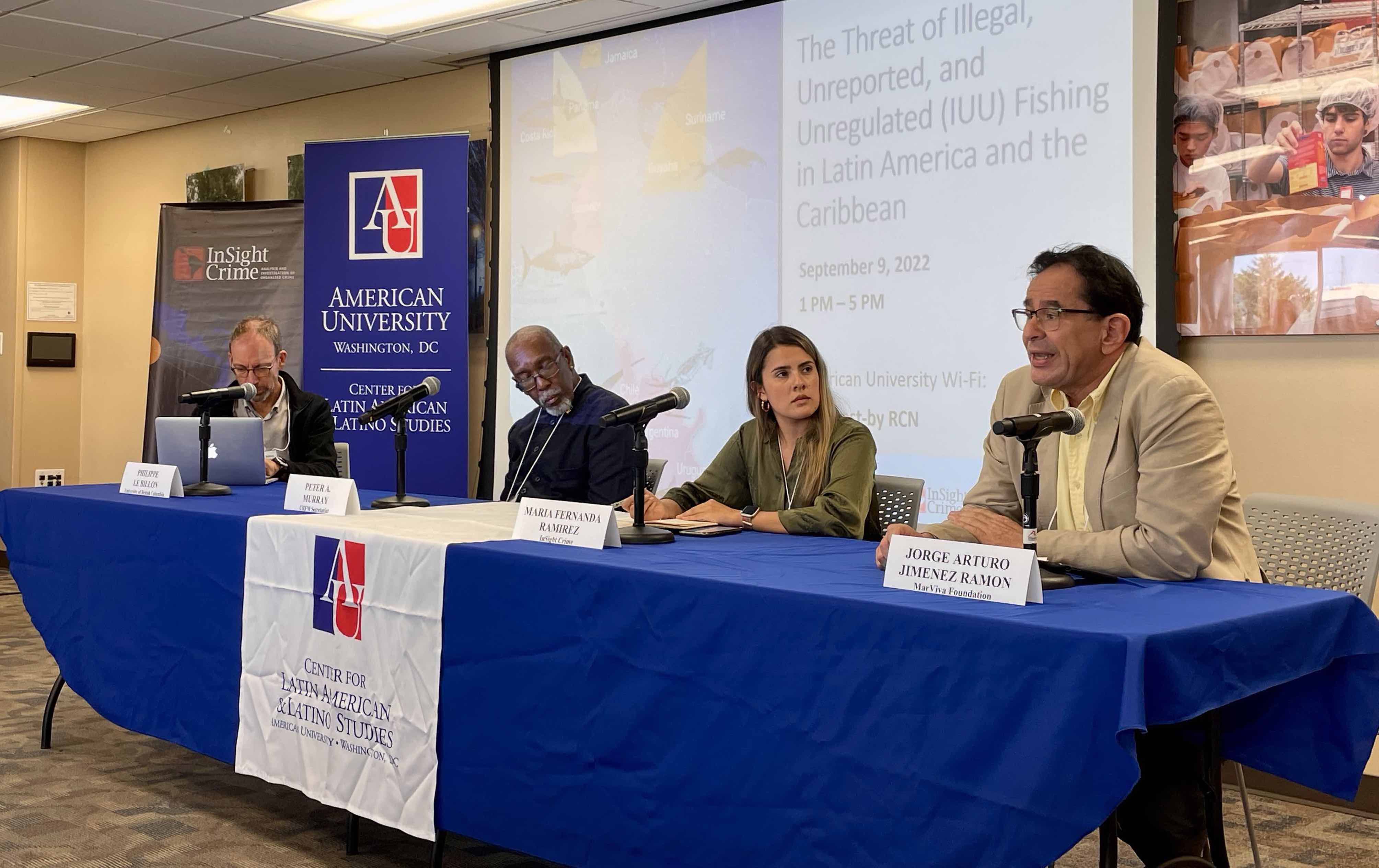 Hybrid Panel: "The Threat of Illegal, Unreported, and Unregulated Fishing in Latin America and the Caribbean"
CLALS hosted an in-person and remote event at American University in September, where panelists discussed the latest trends in IUU fishing, including perpetrators and adverse impact across Costa Rica, Panama, Jamaica, Guyana, Suriname, Uruguay, Argentina, Chile, and Ecuador.
Speakers included Cristina Cely, Director of One Health Ecuador; Philippe Le Billon, Professor at University of British Columbia's School of Public Policy and Global Affairs; Joshua Goodman, Latin America correspondent for The Associated Press; Milko Schvartzman, Ocean Policy Coordinator of Círculo de Políticos Ambientales NGO; Peter A. Murray, Advisor of Fisheries Management and Development at CRFM Secretariat; and Jorge Arturo Jiménez Ramón, Director of MarViva Foundation. 
This was a free event hosted in English in partnership with InSight Crime.