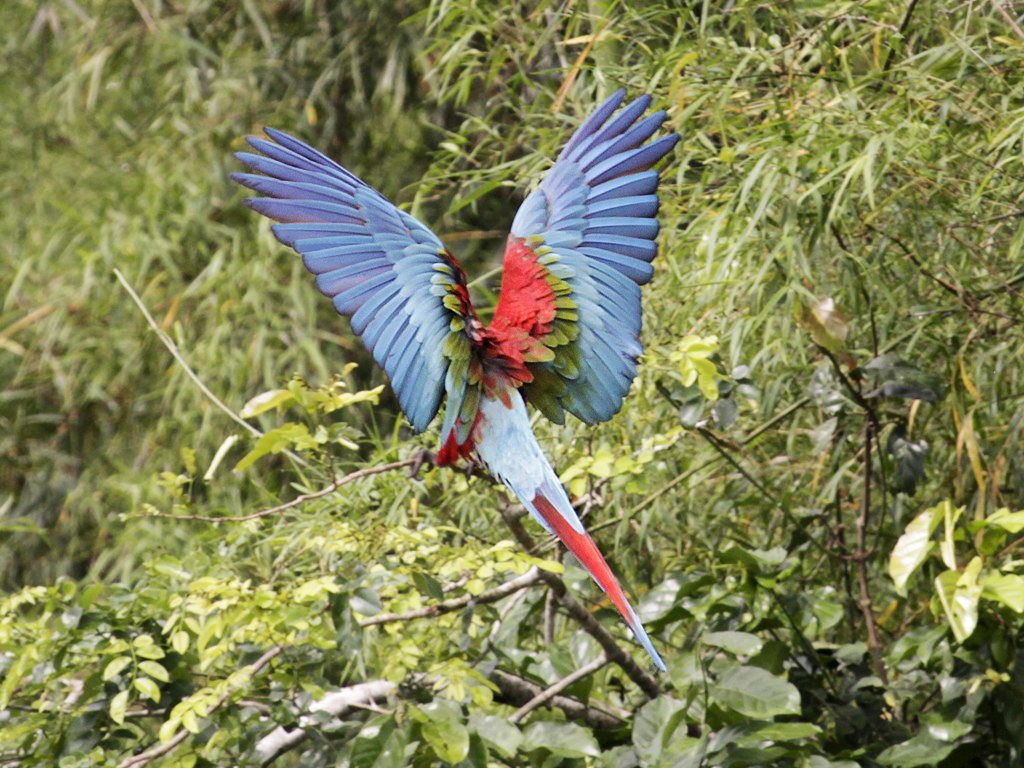 Wildlife Trafficking & Illegal Logging in Latin America
Illegal trade in wildlife and timber in Latin America have become multi-billion-dollar industries run by sophisticated and dangerous criminal organizations. Trafficking in wildlife and timber often overlaps with other illicit activities, and its impacts are increasingly dire. Ecosystems and biodiversity are destroyed, industries such as tourism are undermined, democratic governance at the local level is eroded, and impacted communities are exposed to increased ecological risks. But interdiction efforts and law enforcement agencies are frequently overmatched, and legal protections typically inadequate. At present we know very little about what species are most at risk, how these illicit industries work, or the networks connecting major source areas, transit points or domestic and international destination markets.
With a grant awarded from the U.S. Department of State, CLALS has undertaken a two-year project providing an in-depth snapshot of the organization, operation and reach of both the clandestine wildlife trafficking and logging industries throughout the region, in the process assessing their growing impact on vulnerable or endangered species while describing the extent of criminal involvement in both industries. Our work focuses on the countries of Colombia, Honduras, Mexico, and Peru, combining available open-source data with original in-country research to produce detailed case studies for each country and map both illicit industries in detail: timber and wildlife.
Our work on timber seeks to identify primary deforestation zones for each country, the extent and drivers of deforestation, and most trafficked varieties, including mahogany and cedar in Honduras, Peru, and Mexico, cherry and pine in Honduras, and ebony in Mexico. Our work on wildlife, meanwhile, uses carefully chosen case studies of species to illustrate the characteristic features of this clandestine industry, including: donkey skins and exotic birds in Colombia, destined for medicinal purposes and biomedical research in Asia and the domestic pet market respectively; sea cucumbers sourced off the coast of Honduras for food consumption, mostly in China; crocodile and other reptile skins from Mexico, used in the clothing and accessories industries; and river turtles trafficked in Peru, as part of the international exotic pet industry.
For our work on both timber and wildlife, we describe the techniques used by criminal organizations to launder illegal timber or conceal trafficked wildlife, connections with other criminal enterprises such as drug trafficking, the role of political corruption, the state of regulatory frameworks and challenges of interdiction efforts. For both cases we identify the primary actors, including the producers, intermediaries, processors, and distributors; as well as the structure and composition of associated criminal networks, from sourcing regions, through transport routes, to embarkation points, and destination markets, often in the U.S. or China.
This project is a collaboration between CLALS and InSight Crime, a non-profit journalism and investigative organization hosted by CLALS, with an office in Medellín, Colombia, that specializes in the analysis of organized crime in Latin America and the Caribbean. This initiative is led by CLALS Director Eric Hershberg and InSight Crime Co-Directors Steve Dudley and Jeremy McDermott. Short reports derived from this project are available on the InSight Crime website.