Center for University Excellence
4400 Massachusetts Avenue NW
Washington
,
DC
20016
United States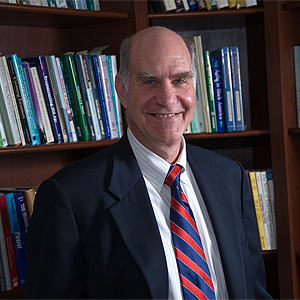 Scott Bass
Executive Director
I have served 22 years as a senior administrator in both public and private higher educational settings - 10 years as provost. Such seasoning has provided a unique perspective on the overall operation of the academy and its nuances. As a result, and with the encouragement of the Board and President of American University, I have embarked on creating a center dedicated to three fundamental issues bedeviling higher education – 1) intensified polarization and extremism; 2) analysis of mechanisms to promote student success; and 3) academic infrastructure and technology. While three distinct areas of emphasis, they are inter-related and hence the inaugural Director of Research for the Center for University Excellence (CUE) selected to help build the institution is someone who brings academic strengths well beyond my own, Cynthia Miller-Idriss. Our new collaborative capability is designed to intersect with scholars who study higher education and societal polarization, as well as practitioners who seek to ameliorate deep-rooted structural causes of individual and institutional stressors.
Full Profile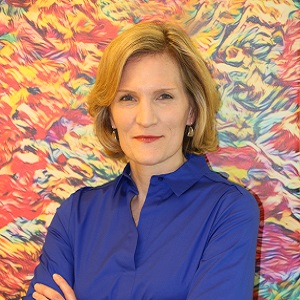 Cynthia Miller-idriss
Director of Research
My interest in higher education is related to its role in capacity-building and knowledge-dissemination on issues of critical national and global import. How can higher education institutions improve and strengthen democracies, local communities, and the wellbeing of all youth? These are the questions that motivate my engagement in CUE, especially in the three areas CUE will be focused on in our first few years: polarization and extremism in education, undergraduate student wellbeing, academic progress and inclusion, and efforts to rethink the use of technology in the academic infrastructure. Within CUE, I'm especially excited to be leading the Polarization and Extremism Research and Innovation Lab (PERIL), which will pursue out-of-the-box, empirically testable and scalable research, intervention, and public education ideas to reduce rising polarization and hate. My hope is that the PERIL approach will be a model for how CUE can connect innovative academic research with the public in a variety of areas in the years to come.
Full Profile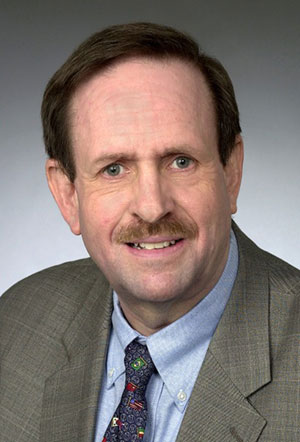 William Delone
William Delone is a Professor Emeritus of Information Technology at the Kogod School of Business at American University and Co-Founder of the Kogod Cybersecurity Governance Center. William served as Kogod's Acting Dean, Senior Associate Dean, Dean of Graduate Programs and Chair of the of Information Technology Department. He was Chair of American University's Strategic Planning Steering Committee and Executive Director of Center for Teaching, Research and Learning.  
William's research includes the assessment of information systems' effectiveness and digital governance.
William earned a B. S. in mathematics from Villanova University; an M. S. in industrial administration from Carnegie-Mellon University; and a Ph.D. in Computers and Information Systems from the University of California, Los Angeles.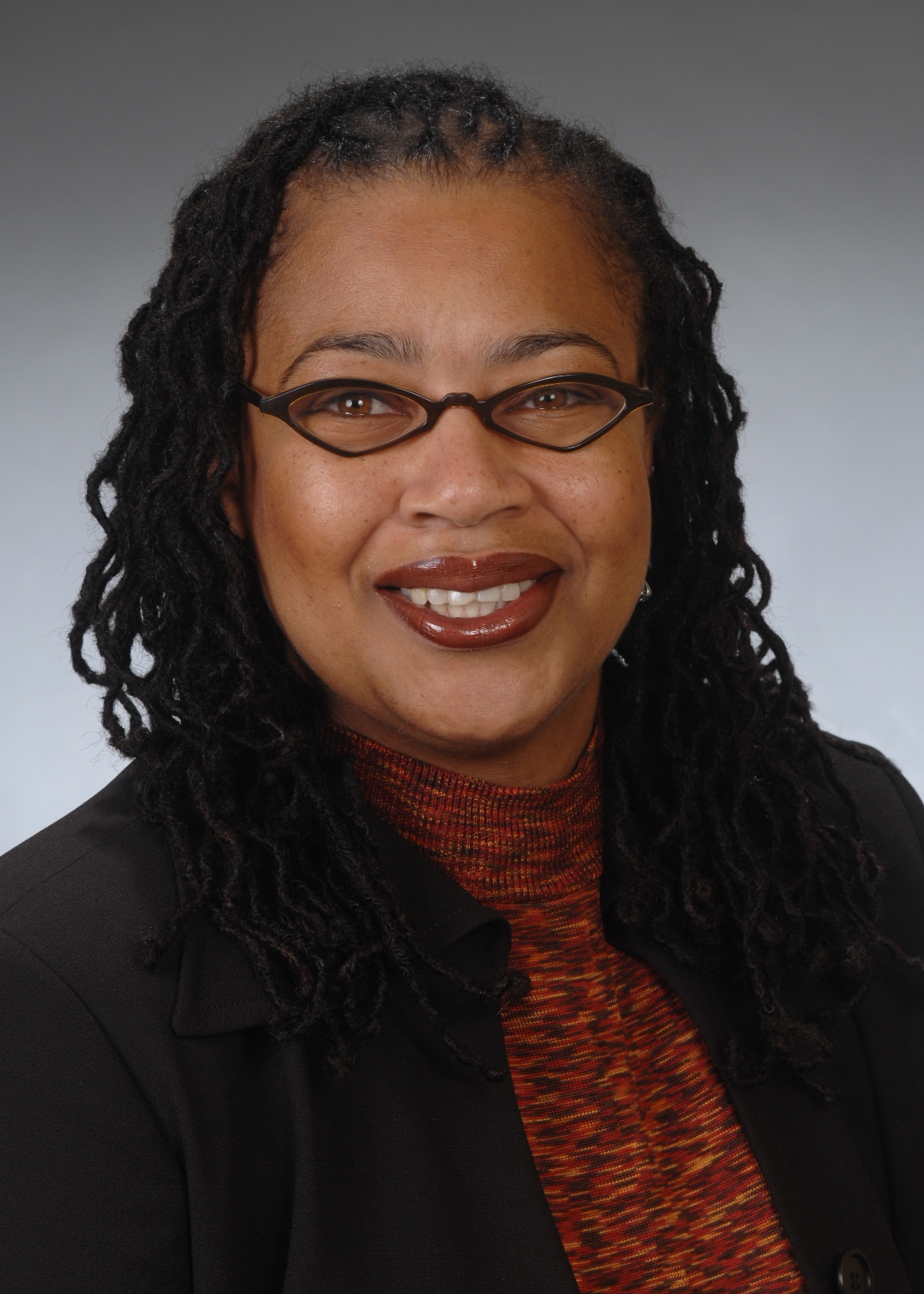 Sonya Grier
Dr. Sonya Grier is a the Chair of the Marketing Department at the Kogod School of Business at American University.  Her research focuses on race, diversity, and market dynamics across many disciplines and sectors.
Dr. Grier holds a Ph.D. and M.B.A. from the J.L. Kellogg Graduate School of Management at Northwestern University.  She has extensive international experience through her visiting scholar appointments in France, Australia, Cuba, and South Africa.
In addition to her work at CUE she works with the Center on Health, Risk and Society, the Center for Latin American and Latino Studies, and the Metropolitan Studies Center at American University.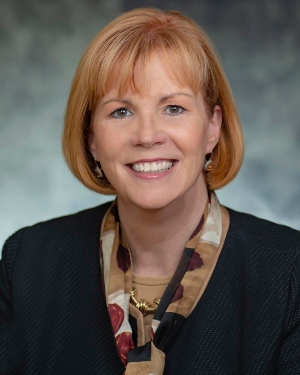 Teresa M. Flannery
Teresa (Terry) Flannery is a strategic, innovative and collaborative higher education leader with 35 years of experience in a wide range of functions, including advancement, admissions and enrollment management, and student affairs. She has worked at large, medium, and small institutions, both public and private.
Flannery served as Vice President for Communication and a member of the executive team at American University for 11 years. She was deeply involved in development of two strategic plans, co-led the design phase of an initiative to Reimagine the Student Experience (RiSE), and co-led the development of the institution's comprehensive Plan for Inclusive Excellence. She led the development of AU's first brand strategy and, with a cross-unit team, produced a groundbreaking, searchable, interactive website to demonstrate the value of an AU degree.
Prior to her role at American, she served at the University of Maryland in a number of roles, including 11 as its first chief marketing and communications officer.
One of the leading university marketing professionals in the world and recognized in 2018 as "International Brand Master," Flannery has led some of the most successful brand campaigns in all of higher education. She is also a consultant, speaker and author of The Value of Marketing U, an upcoming book for the Johns Hopkins University Press in their higher education leader series.
Flannery has been a fellow in the Academy for Innovative Higher Education Leadership and is Chair-Elect of the Board of Trustees of CASE, one of the largest global education associations in the world.
Flannery holds a BA in English (American Literature) and a Master's and PhD in Education (College Student Personnel), all from the University of Maryland.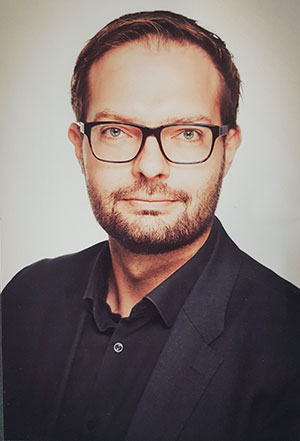 Daniel Koehler
Daniel Koehler is a Fellow and Senior Consultant for Preventing/Countering Violent Extremism (CVE) and de-radicalization training in PERIL. Daniel studied religion, political sciences and economics at Princeton University and Free University Berlin. He holds a PhD in social sciences, a Master's degree in peace and security studies (M.P.S.) and a Magister Artium degree in comparative religion, political science and economics. His work focuses on terrorism (right-wing and jihadist), radicalization and deradicalization processes. Daniel is the co-founder of the first peer reviewed open access journal on deradicalization (Journal for Deradicalization), which he created together with the German Institute on Radicalization and De-Radicalization Studies (GIRDS) in 2014. Between June 2015 and July 2019, he was a Fellow at George Washington University's Program on Extremism at the Center for Cyber and Homeland Security. In 2016 he was appointed to be the first court expert on deradicalization in the United States of America at the District Court in Minneapolis. In July 2017 Daniel became a member of the Editorial Board of the International Centre for Counter-Terrorism in The Hague. Daniel has worked extensively as deradicalization mentor and expert counsellor for governments and programs around the world. His most recent monographs include "Understanding Deradicalization: Methods, Tools and Programs for Countering Violent Extremism" (Routledge, 2016) and " Right-Wing Terrorism in the 21st Century. The National Socialist Underground and the History of Terror from the Far-Right in Germany." (Routledge, 2016). Twitter | Facebook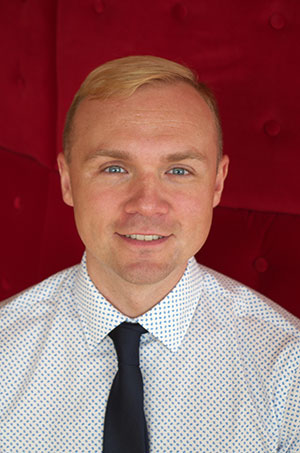 Adam Ross Nelson
Dr. Adam Ross Nelson is a research data scientist at the Common App and a principle scientist at On College Research Lab, LLC, which operates StudentConductAssessment.com. Adam's dissertation research centered on students who participated in student conduct processes (i.e., when students get in trouble for breaking the rules in college). Adam responds to any pronoun (https://www.mypronouns.org). The best way to reach Adam is through Twitter or LinkedIn.
Upon completing his dissertation, Adam began studying college admissions. His focus was studying the policies and processes that control who does, or does not, have access to higher education. Adam's research argued that higher education builds and maintains systems that preserve White, heteronormative, and male supremacy in the academy. Further, that higher education is not optimized to promote access, equity, or integrity. Through his research Adam works to solve these problems.
Investigating these topics brings a critical lens to the study of higher education in two parts: first, by acknowledging that higher education is often branded as a force for equality, and second, by exposing unflattering dynamics associated with higher education's role in furthering racism, sexism, classism, and other forms of oppression.
Adam began his career in education as a teacher of English as a foreign language in Budapest, Hungary. Later, Adam worked in higher education as a residence life, health services, civil rights enforcement, and enrollment management. Before pursuing a PhD at the University of Wisconsin-Madison, Adam completed a law degree (also at UW-Madison).
For Adam, the most rewarding aspect of his career the opportunity to chat with other researchers about research.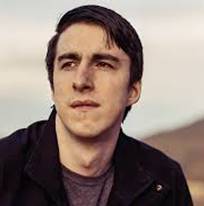 Caleb Cain
PERIL Program Associate
Caleb Cain runs the Youtube channel Faradayspeaks and works as an independent researcher investigating radicalization online as it pertains to the far right. He was featured on the front page of the New York Times after the release of his video, "My descent into the Alt-Right rabbit hole," in which he describes the process by which he began to adopt increasingly radical far-right beliefs due to his time spent on Youtube. Caleb now runs an online de-radicalization project that helps young people leave extremist movements. His method focuses on utilizing compassion, empathy, and reason, to reach people on their level and humanize the person behind the beliefs.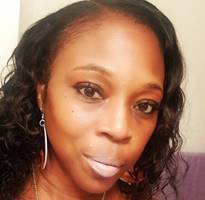 Akiko Cooks
PERIL Training Consultant
Born in 1976 in Hollywood, CA, Akiko Ayalla Cooks was raised by a single dad who stressed education, discipline and the free spirit of the 70s. Growing up under the positive influence of the Huey P. Newton's and Bobby Seale's Oakland, California-based Black Panther Party and her father's ideology to "care for people with dignity and treat them well," Akiko developed compassion to become an advocate for oppressed people. Akiko attended Mt. San Antonio College in Walnut, California, majoring in child psychology. Today, Akiko works as a consultant advising schools and educators on preventing and responding to hate, advocates for victims' rights and mental health support, and consults on prevention and intervention related to extremist radicalization.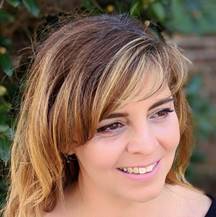 Shannon Foley Martinez
PERIL Training Consultant
Shannon Foley Martinez, a former violent white supremacist, has two decades of experience in developing community resource platforms aimed at inoculating individuals against violence and extremism. Foley Martinez has worked in at-risk communities teaching and developing dynamic resiliency skills. She has worked for school systems, nonprofits, and community organizations. Foley Martinez now works as a consultant, speaker, and educator in the prevention & disruption of targeted identity violence and ideologies. She has worked with such organizations as the UN Office of Counter Terrorism, the National Counterterrorism Center, Department of Homeland Security, Hedayah, The Center for the Prevention of Radicalization Leading to Violence, UN Women, Google, and Twitter. Foley Martinez has assisted in training law enforcement officers, building programs for educators, and collaborating with policy makers. As the mother of seven children ages 22 down to 3, she feels passionately about building empowered, deeply connected families and communities.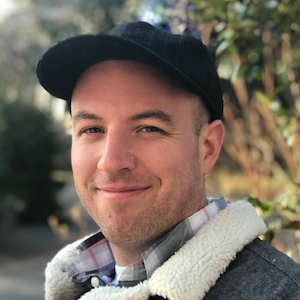 Brian Hughes
Doctoral Research Assistant
Brian Hughes is a doctoral student and adjunct professor at American University. His work explores the impact of communication technology on political and religious extremism, terrorism and fringe culture. His work has addressed the impact of communication technology on the ideology of violent lone actors, media ecosystem of ISIS, the political economy of early "Alt-Right" media, and more. This work seeks to identify the technological, psychological, and financial commonalities between extremists of differing ideologies, cultures, times, and places. His writing has been featured at CNN.com, Global-e, and Rantt. He has appeared on NPR's All Things Considered, Al Jazeera Inside Story, and the NPROne Team Human podcast. He is a Doctoral Fellow with the Center for Analysis of the Radical Right.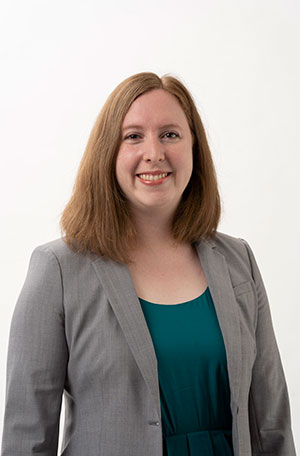 Kathryn Grossman
Kathryn Grossman is a Master of Public Administration candidate in the School of Public Affairs. Kathryn has a Bachelor's in Anthropology from the University of Virginia and a Master's in Anthropology from the University of Denver. Her research interests include evaluating systems of authority and intangible material culture. Kathryn is excited to contribute to the Center for University Excellence's goal of addressing important issues facing higher education.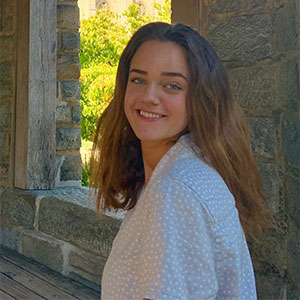 Daisy Gebbia-Richards
Daisy Gebbia-Richards is a current senior at American University majoring in Psychology with a double minor in Women Gender Studies and Sociology. Since taking Professor Miller-Idriss' course, Terrorism, Extremism and Education, Daisy has had a curiosity on the role of love and belongingness in the radicalization process. Daisy has been appointed as a fellow in the Peace & Violence Research Lab (PVRL) for the academic year 2019-2020. She will work with her mentor, Professor Cynthia Miller-Idriss. PVRL fellows participate in a series of scheduled workshop, receive course credit and a grant for completing milestones toward a scholarly product. Daisy will present her research to a scholarly audience and plans to submit a paper to a peer-reviewed journal. Stay tuned for more on Daisy's research!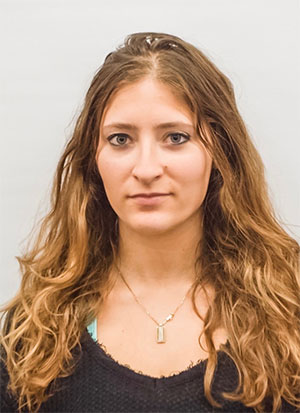 Emily Pressman
Emily Pressman is an undergraduate student at American University in the School of Public Affairs currently majoring in political science. Born in Canada and raised in Pittsburgh, Pennsylvania, she has developed a strong interest in human rights, domestic terrorism and hate crimes. She has advocated extensively for the integration, fair and equal treatment of people with disabilities and has represented Pittsburgh students on panels discussing the impact of hate crimes on local communities and gun control legislation. Emily volunteered in rural Thailand and Laos where she supported community relations, integrated with local families and their children and assisted with infrastructure projects such as building houses and schools.