Getting in the Tech Policy Room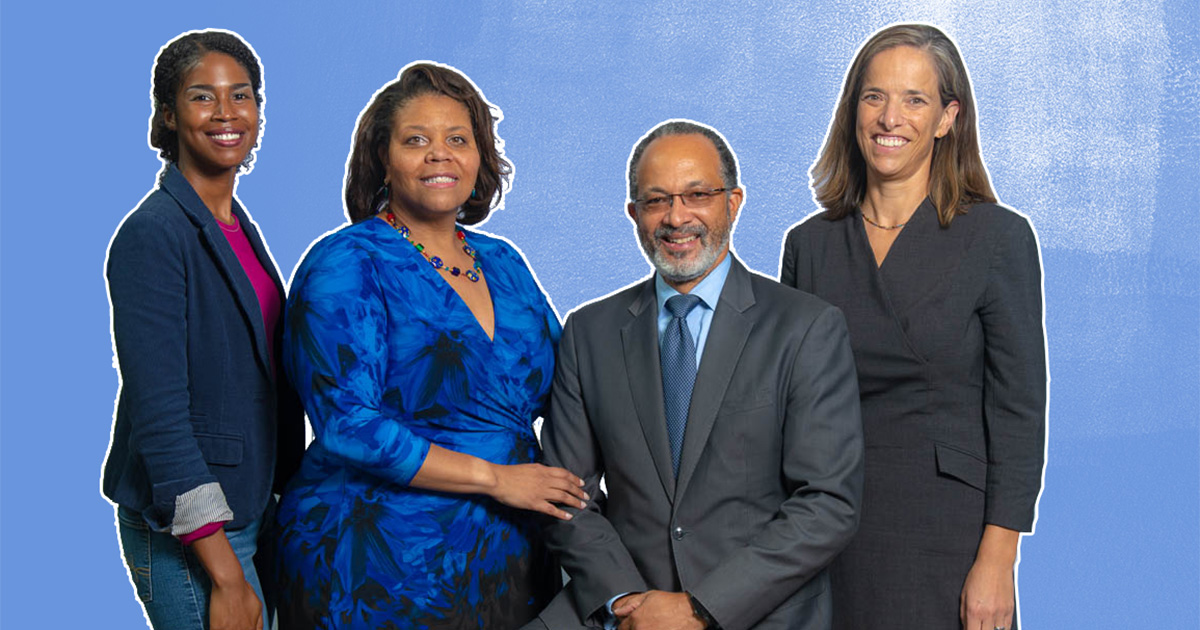 As she led the privatization of the internet's domain name system for the US Department of Commerce, Fiona Alexander often found she was the only woman in the room.
"The more senior I got, the more I realized it was more often that I was the only woman in a lot of rooms at the White House," says Alexander, once the principal official for analyzing, developing, and executing international internet, cyber, and communications policy for the executive branch.
Like Alexander, distinguished policy strategist in residence for the School of International Service, many of AU's technology, cybersecurity, and science policy experts remember being underrepresented in rooms where important decisions were made. So, they've founded the Inclusive Tech Policy initiative to grow a more equitable technology infrastructure by supporting underrepresented opinions.
"We firmly believe that to advance global policy that is inclusive and supportive of the breadth of the people in society, we need to have a diverse set of voices and people who are shaping and developing that tech policy. We believe the cadre of people that will come through the doors with us will be shaping global tech policy for the betterment of all people in society. And developing an inclusive mindset in the implementation of global tech policy ultimately serves all people in society," says AU vice provost of research and global cybersecurity expert Diana Burley.
According to the Equal Employment Opportunity Commission (EEOC), the lack of diversity in the tech sector—a source of an increasing number of jobs in the US economy—is central to public policy because it "impacts how we access information, distribute products and services, and addresses critical societal problems." The EEOC attributes this underrepresentation of women and minorities in high tech to the supply of labor with the appropriate skills and bias that "impedes the full and equal participation of women and minorities in STEM fields."
Compared to private industry, the EEOC study finds that whites (63.5 percent to 68 percent) hold the largest share of tech jobs, then Asian Americans (5.8 percent to 14 percent), and men (52 percent to 64 percent). African Americans (14.4 percent to 7.4 percent) hold the smallest share of tech jobs, then Hispanics (13.9 percent to 8 percent), and women (48 percent to 36 percent). Whites have the most senior roles at 83.3 percent compared to 10.6 percent of Asian Americans, 3.1 percent of Hispanics, and 2 percent of African Americans. Eighty percent of these executive roles are held by men, and 20 percent by women compared to 71 percent and 29 percent, respectively, in the private sector.
AU's Inclusive Tech Policy initiative includes those who have worked at the highest levels of government and academia, testified before Congress, and for whom the government regularly seeks advice. "I've never been in a place where there are as many really smart, talented, experienced individuals with great credentials, who all study some aspect of technology,"says SIS professor Audrey Kurth Cronin, director of the Center for Security, Innovation, and New Technology.