Empowering Middle Schoolers To Seek Social Justice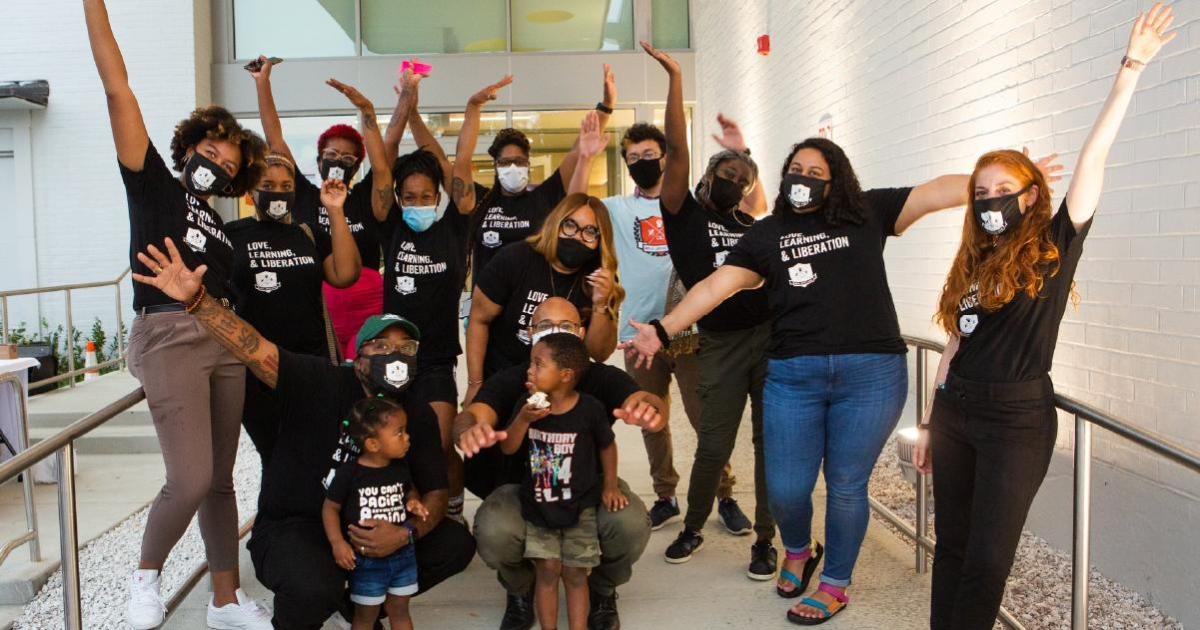 While earning a master's degree in philosophy, Myron Long, CAS/MA '05, learned to think big. His ambitious vision led him to create a new kind of school—one that would engage Washington, DC, middle schoolers in the fight for social justice.
Long founded the Social Justice School in Northeast Washington in August 2020, not far from the Brightwood neighborhood where he grew up and attended school.
Long was a strong student who felt supported by teachers. But he saw how others who struggled academically, including a close friend, were not as lucky. He now recognizes that "there was a system of white supremacy at play that created low expectations" for youngsters like his friend, causing students to disengage and drop out. The path for Long's friend tragically ended with his death at the age 14.
Transformed by the loss, Long "became committed to ensuring that wouldn't happen to [other] young people." He became an educator, first as a teacher in Anacostia and then as principal of E.L. Haynes Public Charter School in the District.
To keep students interested in school, Long leaned on his AU philosophy studies, particularly Professor Ellen Feder's class on race and philosophy. "I always wondered if real-world learning, or civic engagement, would increase student engagement," Long says.
Seeking more than just a traditional civics class, Long tested a few theories before landing on a mission for a new school: to create opportunities for scholar activists to participate in a civic democracy with a critical, informed view of institutions.
Undeterred by COVID-19 lockdowns, social uprisings, or the complexities of the "middle school brain," Long opened the Social Justice School to its first class of fifth and sixth graders in summer 2020. "Young people are ready to have these conversations. They're actually having them already with their peers and are looking for guidance from adults to create that safe and inclusive space."
The school employs a learning model that extends beyond the classroom and equips students to see oppressive systems "as not just systems that were designed, but systems that can be redesigned," says Long. For example, when studying mass incarceration, students might examine the historical connection to slavery, review data on school-to-prison pipelines, and visit the Legacy Museum in Montgomery. Alabama.
As the DC native expands the school's reach, Long is confident its "catalyzed" social activists will have a long-term impact on their communities.
"Some of our students might become bankers, writers"—whatever they dream to be. "But if they have an ethic of social justice and deep connection with the world, that's the kind of young people that we want to see as they leave our school," he says.