AU Professor's Film Inspires Environmental Action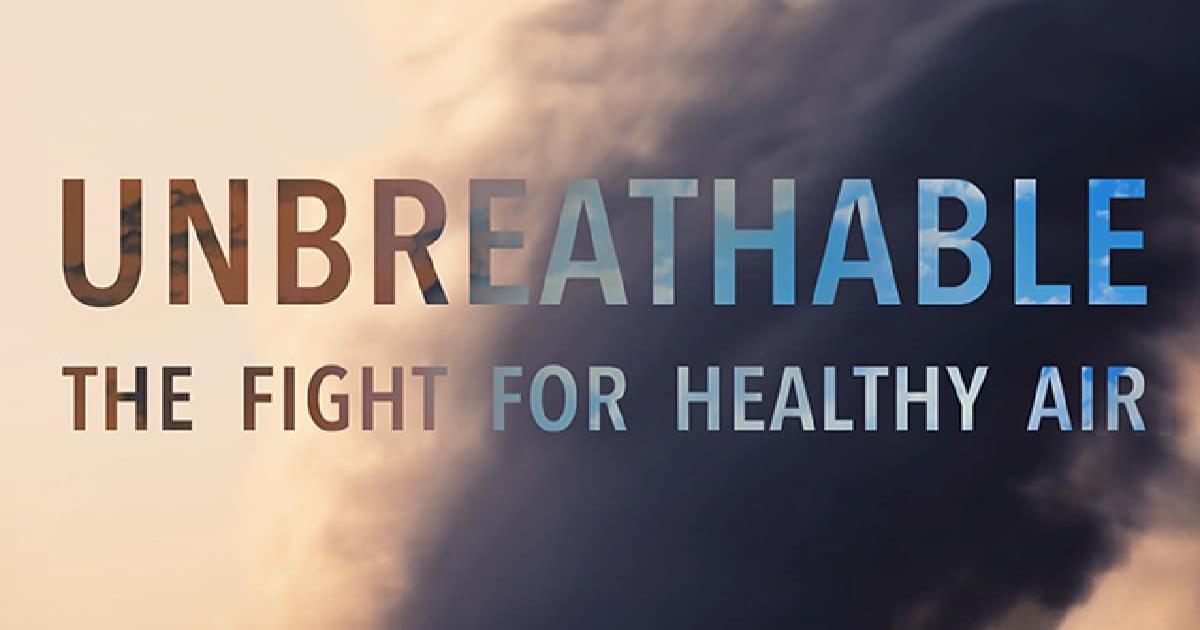 The chance to teach students about a forgotten era drew Maggie Burnette Stogner to make a documentary about the progress of clean air in America.
Stogner, an AU professor and Center for Environmental Filmmaking executive director, made a 30-minute documentary to commemorate the Clean Air Act's 50th anniversary.
Unbreathable: The Fight for Healthy Air, marks the Act's contribution to improving air quality, while highlighting the challenges that remain in achieving environmental equity.
"I thought, 'How do we reach people who never knew about the Clean Air Act?' Who really doesn't think about why we have clean air to the extent that we do today?,' " Stogner asked. "And I also thought, 'Why don't we have that same clean air everywhere?' I realized there are some important environmental justice stories to tell."
Key to the film are stories of low-income neighborhoods where lack of enforcement have blunted the Act's impact. In St. James Parish, part of Louisiana's so-called "Cancer Alley", residents have spent 40 years fighting toxic emissions from a nearby plant, while mortality rates rise and property values fall. In Baltimore's largely-minority Curtis Bay neighborhood, one of Maryland's most-polluted areas, the average life expectancy is 15 years below that of some neighboring communities.
The AU community played a central role in getting the film made. 80% of Unbreathable's main crew were AU alumni, faculty, and student interns. "AU is one of a very small number of universities to offer a degree program in environmental filmmaking," says Stogner. "One of my commitments is to pull students in to work on projects like this."
Unbreathable premiered in June 2020, just as research began to emerge linking air pollution to increased COVID-19 cases and deaths. The next month, The American Lung Association, AU's Center for Environmental Policy, and CEF featured the film during a webinar about the connection between unhealthy air, high illness and death rates from COVID-19, and racial disparities. More than 2,500 people signed up for the virtual event. Unbreathable has continued to generate interest across the country as the centerpiece of environmental events and film festivals.
Stogner says the film's true success will be measured in conversations and small changes, such as buying a hybrid car, or voting for candidates who prioritize environmental issues. "I think of films as ways to engage audiences, " she says. "If you can engage people, you can inspire and then empower them, and then, if you go all out, you can activate them to do something."
Learn more about Unbreathable at www.unbreathable.org.