The Karin A. Akerson Memorial Scholarship Fund creates more affordable education for four future teachers.
Four School of Education students are receiving financial assistance through the Karin A. Akerson Memorial Scholarship Fund, a Change Can't Wait campaign gift aligned with the goal of creating a more equitable, affordable, and empowering AU education. Janiya Foster is from Bronx, NY, and will graduate with a Master of Arts in special education in 2023. Kirsten King is from Old Saybrook, CT, and will graduate with her Master of Arts in teaching in 2023. Chloe Leeds is from Weston, CT, and will graduate with her Bachelor of Arts in elementary education in 2024. Katherine Prentice is from Deerfield, NH, and will graduate with her Master of Arts in teaching in 2024. These four SOE students share a love for teaching through they come from different backgrounds and locations.
Akerson's family endowed the university-wide scholarship to reduce financial barriers to education and ensure students can achieve their full potential. Their gift is among the 124 Change Can't Wait gifts received to date to create or expand scholarships. With increased financial aid, and greater access to experiential learning, Change Can't Wait helps make AU a reality for passionate students with wide-ranging experiences and backgrounds.
Meet the Recipients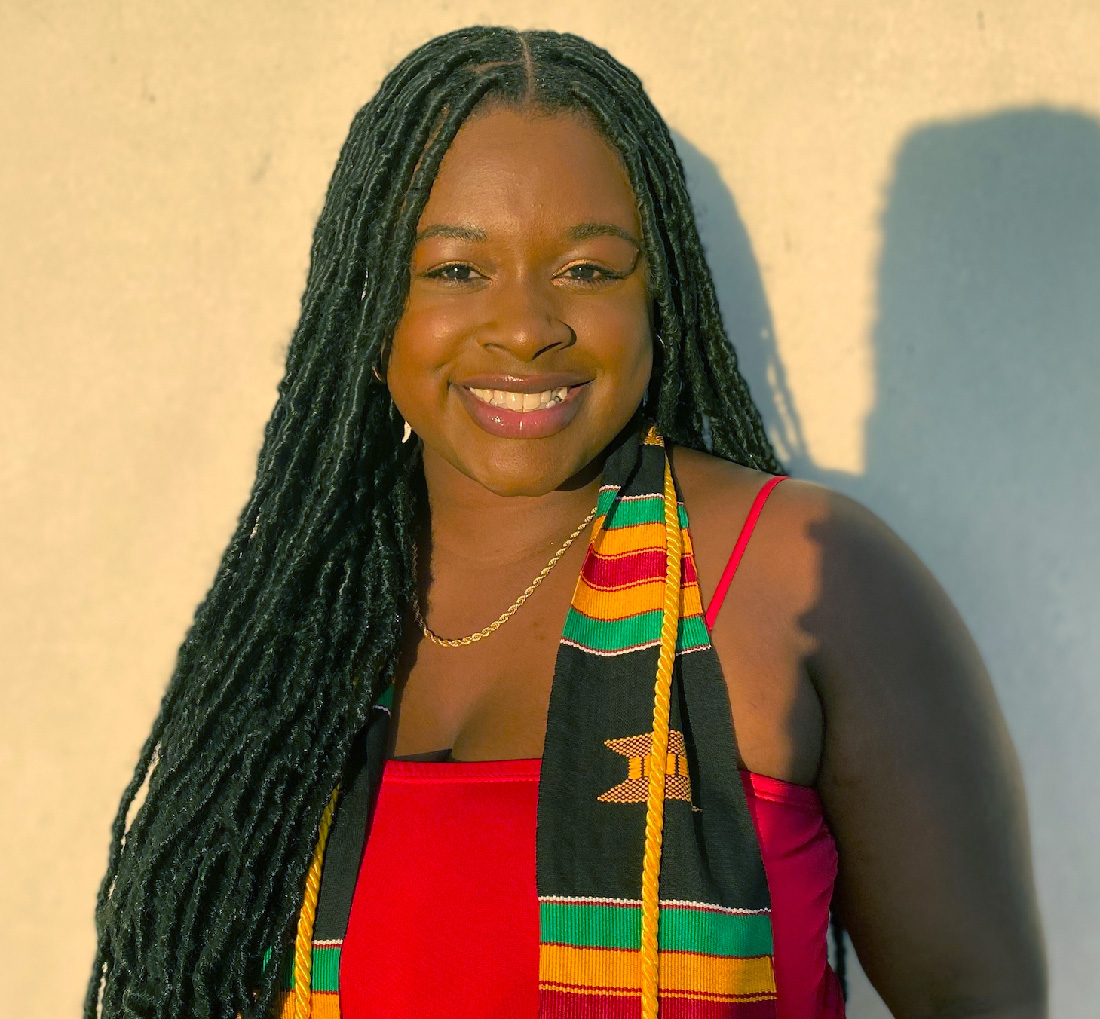 Janiya Foster chose her career path due to her passion for social justice. "With my role as a teacher, I truly believe I can help guide the trajectory of students' lives, like those before have done for me," she said. When she graduates in May with her master's degree in special education, she hopes to teach in a public school using her experience helping children with learning disabilities. She is grateful for the scholarship for lifting an emotional and financial burden for her and her family. "Following COVID, my family's financial situation changed drastically, so we are very grateful for this opportunity," she shared. "The Akerson's commitment to make education accessible, attainable, and affordable is a mission that I hope to further in my own career as an educator."
She is a Fellow at the Lab School of Washington, where they value arts as an invaluable vehicle for organizing the learning process for students with learning disabilities. "Being a social justice advocate means protecting and upholding the rights of individuals in a school community who are not afforded the same privileges as others due to systems of oppression," she said. "Being a teacher who cares for their students, is kind and compassionate, and wants to see all their students succeed can truly make a difference."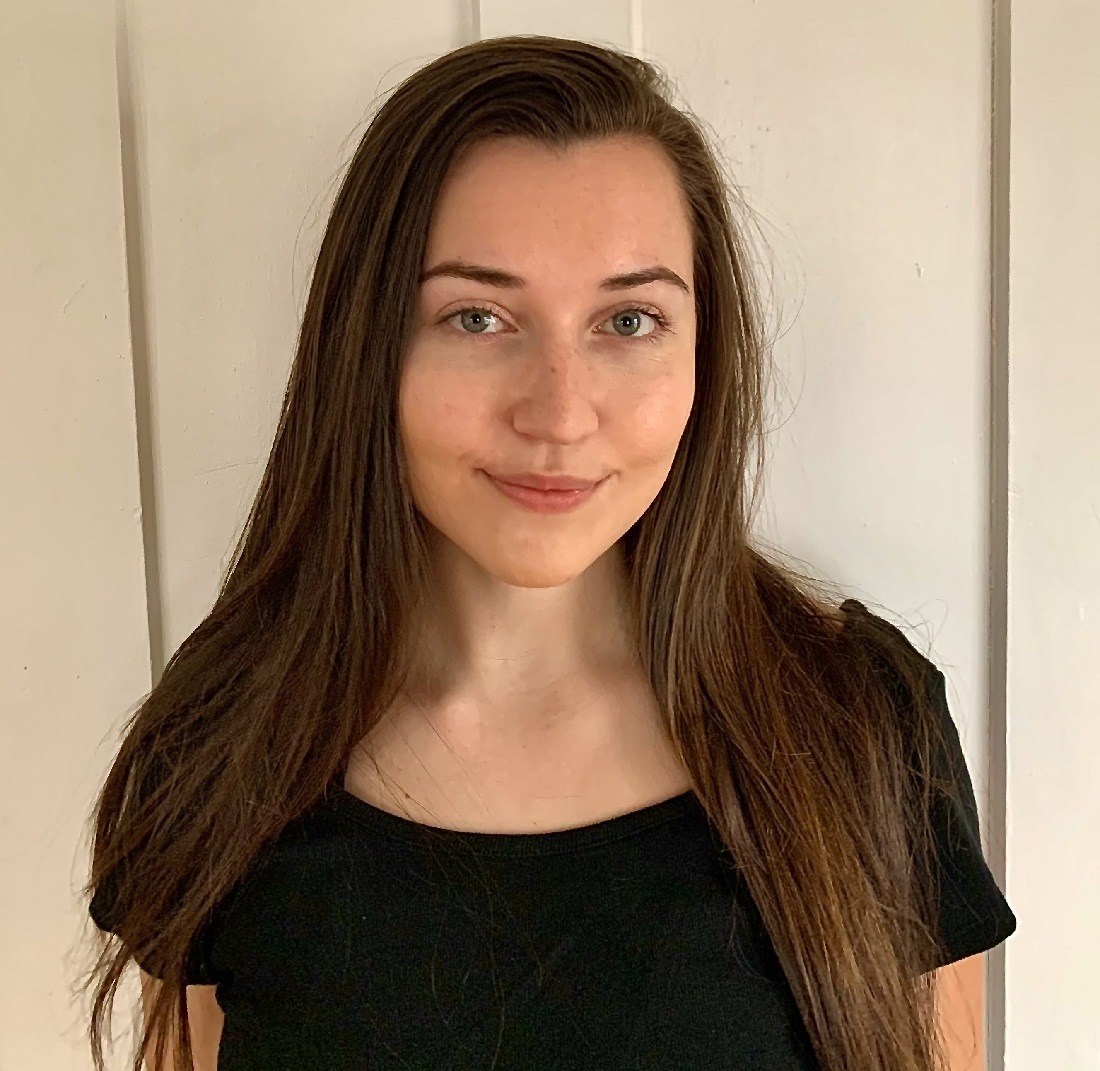 Kirsten King, who graduates with her Master of Arts in Teaching next May, was filled with emotions when she learned she received the scholarship. "I was extremely thankful, honored, and relieved," she said. "American University has provided me with an incredible educational experience, and I am so grateful to have been awarded this scholarship." She entered the classroom as an early childhood instructor in January of 2021 and immediately realized she had found a job that she looked forward to every day. "I love the unique personalities that children bring to the classroom environment and watching them succeed in many aspects of their growth and development. Since this experience, I have continued to work in various school districts throughout my state and look forward to working with diverse student bodies in the future."
Missing DC since she moved home to learn during COVID, King plans to return after graduation to teach in the area to apply what she learned in her degree program, "to provide a quality education to every student I will teach in the future. As I continue to grow as an educator, I plan to work in either education policy or curriculum design."
Chloe Leeds is working toward her Bachelor of Arts in elementary education in 2024, and once she completes her master's degree in elementary education, she wants to return to her home state of Connecticut to teach kindergarten or first grade. "I am honored to be selected for this scholarship," she said. "After reading about Karin Akerson's passion for education, I am even more touched to learn I was chosen for this scholarship. As an aspiring educator, I too am passionate about education and know the power it holds." She hopes to eventually complete her doctorate in psychology due to her interest in child development and neuropsychology.
She was inspired to become an educator at only 11 years old when she began working after school as an assistant in a kindergarten Hebrew school. She worked at the school until she was 18, being hired to teach her own kindergarten and first-grade classes her final year there. "I was tasked with creating part of the curriculum, putting an emphasis on social-emotional learning," she said. "Working with young children has given me such joy, and I have always admired the way they view the world differently than adults. Moreover, teaching is an amazing privilege, and it is no small task to contribute to shaping the minds of young children. As an educator, my priority is to provide a caring, supportive, and equitable environment for my students––one in which they all feel accepted and loved––as my teachers did for me."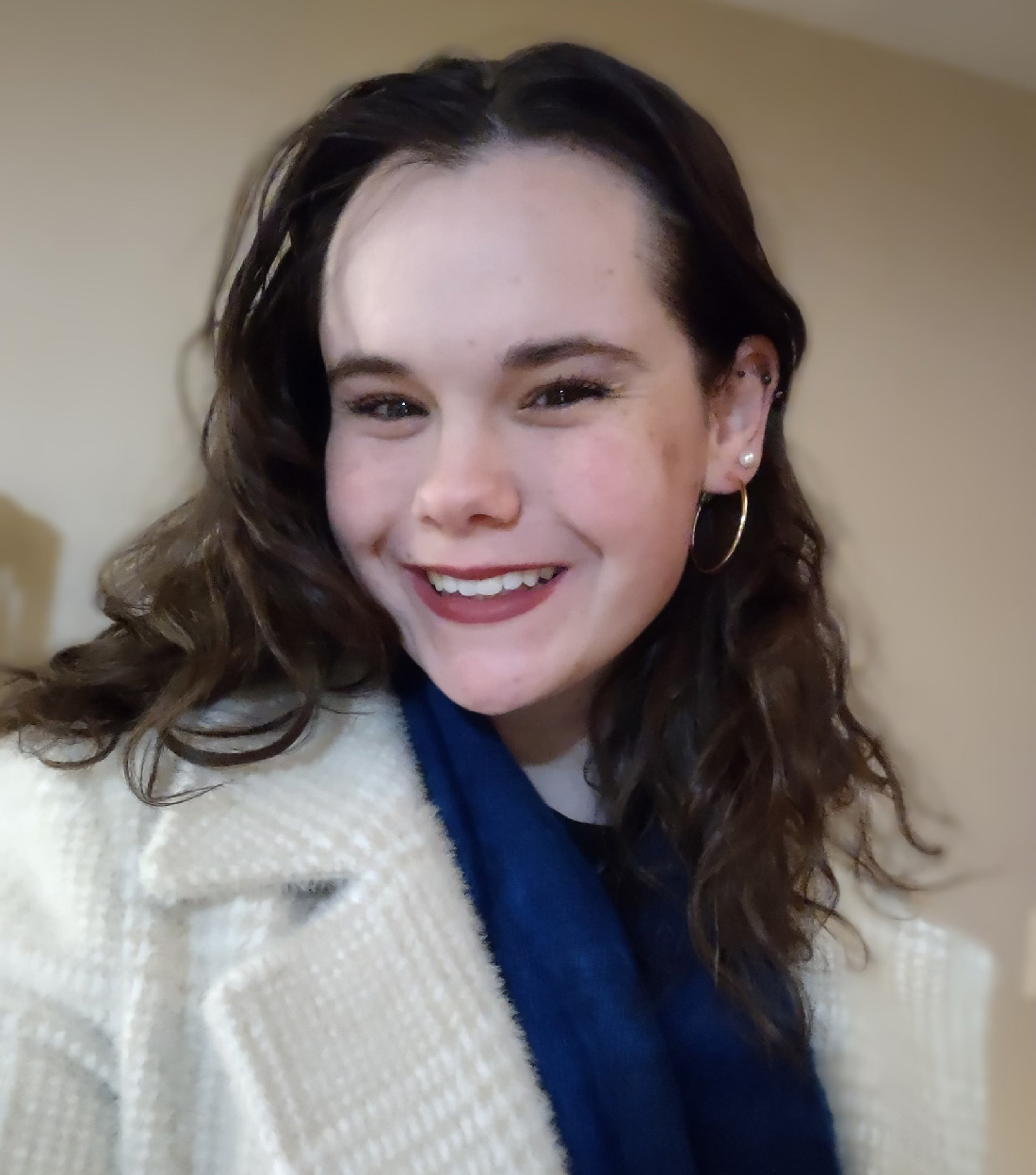 When Katherine Prentice learned she had been awarded the Akerson Scholarship, her first thought was "Please be real, please don't be a phishing scam – this is too good to be true!" She credits the scholarship with relieving her of almost three years of student loan payments, and after graduation in 2024 with her Master of Arts in Teaching she and her fiancé hope to buy a house. "To Karin's family, I want to say thank you from the bottom of my heart," said Prentice. "Without donors like you, students like me would not be able to pursue our callings. Your support will allow me to continue to learn and develop critical skills that will help me to be the most impactful teacher I can be. Karin's memory is truly honored by your generosity and your support of students whose love for learning brought them to AU."
She was inspired to become an educator by a friend who took refuge in Germany from Gambia. "His journey learning to read and speak German showed me how complex learning is, and how important language acquisition is to being able to feel successful," she said. "Watching him go through the process of finding his place in a new country and learning a language that was completely different from any of the languages he spoke, opened my eyes to the importance of understanding the learner and what they are going through." This experience helped her realize she wants to teach English as a second language after she graduates, hopefully in Philadelphia. During COVID-19, she was also impacted by the community services no longer being met by the school due to the lockdown. "I felt obligated to determine how I could embed myself in my community as an active member, rather than just a bystander."
The Karin A. Akerson Memorial Scholarship Fund was established in 2018 in memory of Karin, who graduated in 1996 from the College of Arts and Science with her bachelor's degree in general studies. A proud nontraditional student who believed in lifelong learning, Akerson completed her degree later in life, studying alongside her high-school-aged daughter at the kitchen table. One of her daughters, Beth Yancy, went on to become a teacher herself, crediting how gifted a teacher her mother was.