American University's Charles Kligman Central High School Alumni Endowed Scholarship has done more than provide a foothold for undergraduate student Nicholas O'Connor. Its cascading effect allowed him to continue studying full time toward two bachelor's degrees, enabled him to accept a life-changing unpaid internship, and put O'Connor on a career path.
"I received the scholarship during my sophomore year, right in the middle of the COVID-19 pandemic. It really helped immensely," said O'Connor, a student in the School of International Service (SIS). He is on track to graduate in 2022 with degrees in international affairs and philosophy.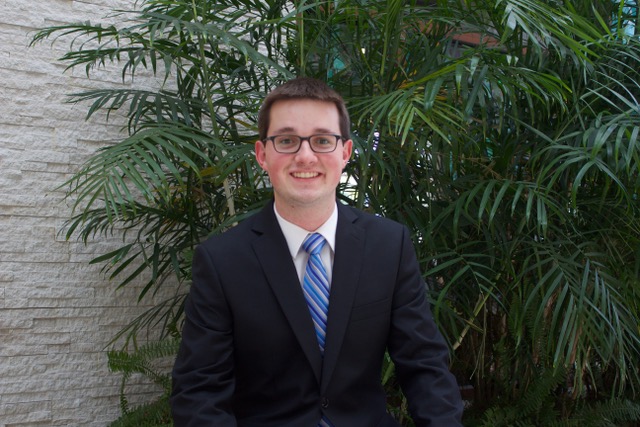 The donor-funded scholarship, based on merit and need, gave O'Connor and his family flexibility and enabled him to accept an unpaid summer internship with the Korey Wise Innocence Project at the University of Colorado Law School. O'Connor, whose family lives in Colorado, worked on cases involving people believed to be wrongly convicted of crimes.
"Some people go into college with a clear idea of what they want to do, but I wasn't sure. I was interested in law, maybe environmental law. Being on the Innocence Project confirmed for me that I want to go to law school after I graduate and that I want to work on wrongly convicted and exoneration cases," he said. "I discovered my passion."
O'Connor is in Colorado again this summer, deepening his job experience as an intern for the Conviction Integrity Unit of the Jefferson County District Attorney's Office.
O'Connor chose AU because of its high-profile international studies program and its location in the nation's capital. "DC is a hot spot for the subject matter that interested me, and the size of the school was appealing. I also liked the flexibility of the program at SIS," he said. "It's a rigorous program but I liked the idea that I could build my own path."
He described SIS as offering "endless and far reaching" opportunities.
"For example, the research program allowed me to take a year to write a paper on judicial systems in authoritarian regimes that ended up being published in the Southern California International Review," he said. "I think the paper contributed to me getting the internships. It was brought up at all my interviews."
Scholarships are a key element of the Change Can't Wait campaign—and O'Connor said his has had a multiplier effect. "Not only could I continue studying and do an unpaid internship, but it helped me avoid student debt," he said.  "I am extremely thankful for this opportunity."