The Center for Media & Social Impact (CMSI) announced more than $1 million in grants and gifts in support of the Change Can't Wait Campaign. The funding will drive initiatives at CMSI's core intersection of creative culture, entertainment, and social justice and equity. CMSI is the creative innovation lab and research center based at American University's School of Communication (SOC). The center is directed by award-winning producer, scholar, and book author, Professor Caty Borum Chattoo, who serves as executive director and principal investigator for the organization's thriving research and creative media programs. Over the past six years under Borum Chattoo's leadership, CMSI has raised more than $6 million in funding for research, media production, and convenings, expanding to an externally funded staff of five people David Conrad (CMSI research director), Varsha Ramani (CMSI operations director), Bethany Hall (CMSI creative director of comedy initiatives), Caty Borum Chattoo (CMSI executive director), Aras Coskuntuncel (CMSI research manager). Together, Borum Chattoo and her staff work at the intersections between media, storytelling, and social challenges to shape societal transformation.
"In the business of creating a just, equitable world, we can't overlook the invaluable role of creative culture, entertainment media, and activism in advancing social progress," said Professor Borum Chattoo. "Our work is possible through the vision and support of philanthropies and media companies around the country, and we value our collaborative work with them."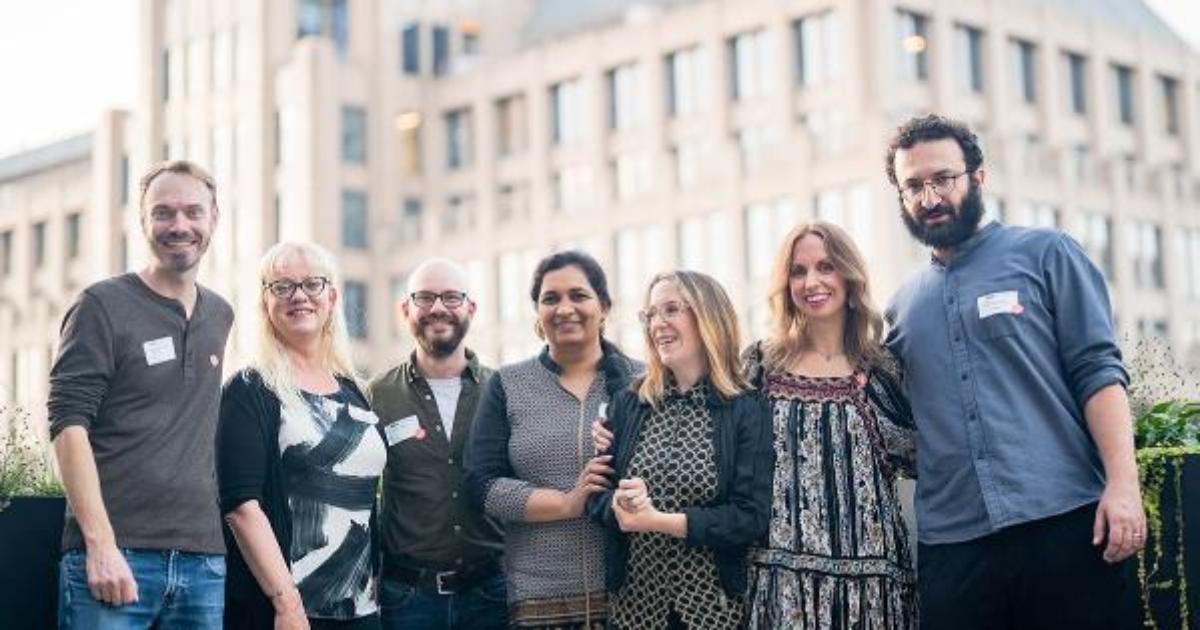 Programmatically, the projects span new social science and humanities research; creative media production; collaborative efforts between scholars, media makers, the entertainment industry, and civil society NGOs; and general operations, including:   
Perspective Fund grant to launch an initiative called the Documentary Power Research Institute, which invites leading researchers across disciplines and methodological approaches to join us in cutting-edge research about the social impact/social justice work of documentary storytelling as media systems continue to evolve. David Conrad, CMSI research director, will serve as daily lead on this initiative, working with Borum Chattoo as PI. 
MTV Entertainment Networks/Viacom grant for Building a Healthy Democracy: How Entertainment TV Portrays Government and Civic Participation, a research project that examines the portrayal of government, civic participation, and electoral politics in the highest-rated entertainment TV programs across streaming, cable, and broadcast. SOC professor Paula Weissman will serve as daily lead on this initiative, working with Borum Chattoo as PI. 
Doris Duke Foundation for Islamic Arts' Building Bridges program and the Argosy Foundation to supply general operations support for CMSI's comedy and social justice programs, including the Yes, And…Laughter Lab, our new YALL Community database of diverse comedy writers and performers (co-created and co-founded by Caty Borum Chattoo and Mik Moore of Moore + Associates, a cultural agency based in NYC) and Comedy ThinkTanks, as well as ongoing research.  
"The work of examining and defending our democracy is at the core of what CMSI does, including efforts within the most creative and entertaining spheres of our society," said Sam Fulwood III, dean of the AU School of Communication. "The resources provided by these grants makes it possible for CMSI's work, which is critical within SOC, to continue and to expand at a moment in our national history when it is desperately needed." 
In addition to these grants, CMSI's work has been funded by the MacArthur Foundation, Gates Foundation, Atlantic Philanthropies, National Endowment for the Arts, Ford Foundation, Luminate, Pop Culture Collaborative, Independent Television Service, Fledgling Fund, Unbound Philanthropy, Open Society Foundations, Participant Media, Univision Communications, Comedy Central, and generous individual donors.
CMSI recently hosted its flagship national convening, Story Movements, which spotlights leaders and organizations working at the intersection of entertainment, creative culture, social justice, and democracy. This year's speakers included representatives from ViacomCBS, GLAAD, NPR, RespectAbility, and more.
In addition to her documentary films and TV programs, Borum Chattoo is the author of two award-winning books on media and social change, A Comedian and Activist Walk Into a Bar: The Serious Role of Comedy in Social Justice, with Lauren Feldman (University of California Press), and Story Movements: How Documentaries Empower People and Inspire Social Change (Oxford University Press). Her third book, The Revolution Will Be Hilarious: Comedy for Social Change and Civic Power (NYU Press) is under contract and expected in late 2022. 
This story originally appeared on AU's School of Communication's news site.