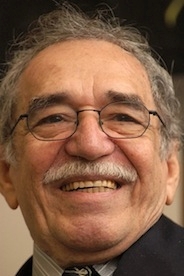 Photo credit: Jose Lara / Flickr / Creative Commons
Pulso Latino/Latin Pulse
As the Latino population in the U.S. continues to grow, there is increasing demand for in-depth analysis of current events in Latin America. Partnering with the media non-profit, Link TV, CLALS and the AU School of Communication have re-launched Latin Pulse, a 30-minute podcast, broadcast every Friday, that analyzes news and public affairs in Latin America and hosts regional experts to offer critical commentary. School of Communication staff and students participate in program production, and CLALS staff and faculty contribute to program content. Current and recent programs may be downloaded from this page. For a complete archive of Latin Pulse episodes, please visit Link TV and the Aladin Research Commons. 
Current Episode - April 18

Death and resurrection are the twin themes this week on Latin Pulse. The theme of resurrection is provided just ahead of the Easter season through an examination of the growth of evangelical Protestantism throughout Latin America. The program looks at the explosive growth of pentecostal denominations in Brazil, Central America and other parts of the region. News of the death of Nobel-prize winning author Gabriel Garcia Marquez has cast the region into mourning for this important writer. The program reflects on the life and legacy of Garcia Marquez and discusses how he made magical realism a key form in literature.

The program includes in-depth interviews with:

Andrew Chesnut of Virginia Commonwealth University; and
Núria Vilanova of American University.

Executive Producer: Rick Rockwell;
Associate Producer: Megan Ekhaml; and
Writer: Rae Daniel.