April 2022

Community Relations
4400 Massachusetts Avenue NW
Washington
,
DC
20016-8033
United States
DDOT to Widen Sidewalk on Nebraska Avenue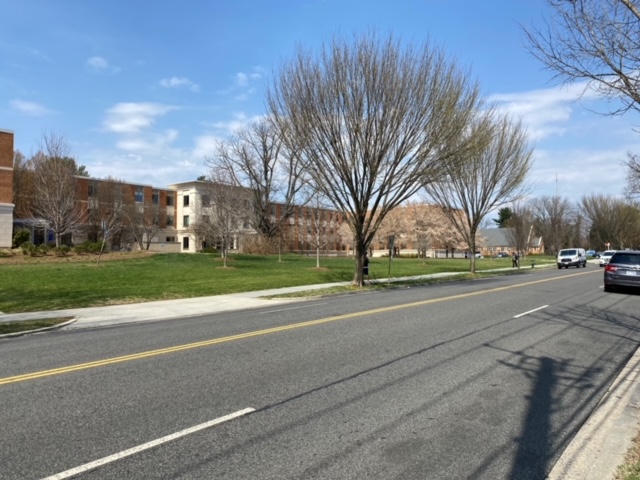 On or about Friday, April 1, the District Department of Transportation (DDOT) will begin construction on the sidewalk along the west side of Nebraska Avenue, NW between Van Ness Street and New Mexico Avenue, NW. According to DDOT, this project is intended to widen the sidewalk by up to four feet to create a 10-foot multi-use trail to be used more safely by pedestrians and cyclists.
A multi-use trail was deemed the best option to avoid significant impacts to traffic and parking due to the width and configuration of Nebraska Ave. The work is part of the District's moveDC transportation plan, which designates Nebraska Avenue a priority bicycle corridor.
Spring Valley Building AU Shuttle Bus Stop Moves Location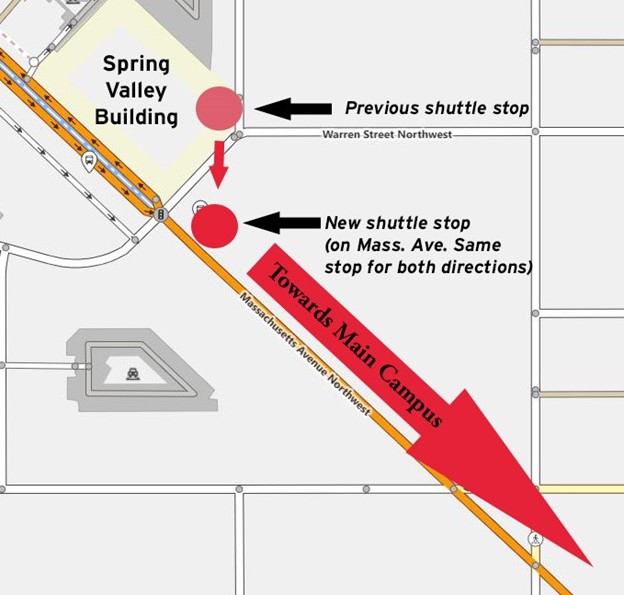 Beginning April 4th, the Spring Valley Building (SVB) shuttle bus stop will move from its current location (48th St. side of SVB) to the corner of Massachusetts Ave. and 48th St. The shuttle will share the stop with Metro buses. The relocation of the Spring Valley Building shuttle stop is the result of a collaboration between the AU Neighborhood Partnership, ANC 3E, and our neighbors.
The Red Express and Green routes will drop off and pick up at the new stop and head back to Tenleytown Metro. An AU shuttle bus-stop sign will be installed under the existing Metro bus sign. TransLoc also will change the route map and the stop location for the mobile app and desktop version. 
By sharing the existing WMATA bus stop, the university has created a more efficient shuttle route that is conveniently located for shuttle riders and limits impacts on residential neighborhoods. The relocation also reduces idling and carbon emissions. The bus stop has been safely used by members of the AU community and neighborhood for many years.
The university will continue to work closely with DDOT and members of the community to ensure that AU's Traffice Demand Management policies and programs effectivetly support and incentivize safe and sustainable travel modes for students, faculty, staff and campus visitors.
Join AU Neighborhood Partnership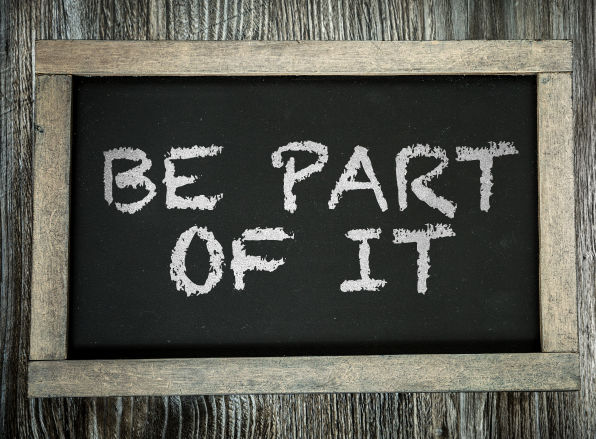 Please consider joining the AU Neighborhood Partnership which works to provide a consensus-based forum to resolve issues affecting the communities near American University. Interested members of the community may join one of the Partnership's five standing working groups, comprising community stakeholders and AU leadership. 
If you would like to become a member of a working group, please email communityrelations@american.edu. As always, visit American.edu/communityrelations for more information.
AUs 29th Annual Campus Beautification Day April 5th – 6th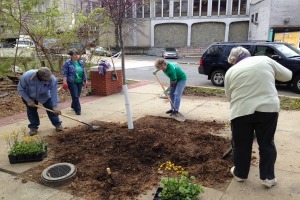 Tenleytown Main Street celebrates the start of the spring season during the National Cherry Blossom Festival, March 20 - April 17. Tenleytown Blossoms with spring-themed events every week. Don't miss cherry blossom displays in storefronts along Wisconsin Avenue, local business specials, neighborhood walking tours, a spring themed trivia night, community park clean-up, and more.
Tenleytown in Bloom
You'll be seeing pink this spring along the main street of Tenleytown with City in Bloom. Twenty-one businesses are decking out their storefronts in cherry blossom decor to welcome spring. Follow the City in Bloom map on Tenleytown Main Street's
website
to see the businesses showcasing their spring displays. Enjoy classic cherry blossom decals, creative art displays, and springtime energy throughout Tenleytown.
Join in on the Fun
Celebrate the famous cherry blossoms right here in Tenleytown while you support local businesses. Share your springtime adventures on social media as you enjoy City in Bloom or local business specials for a chance to win a Tenleytown Blossoms prize pack from TMS.
Details on all this year's Tenleytown Blossoms events and contest rules are available at https://tenleytownmainstreet.org/event/tenleytown-blossoms
American University is a proud sponsor of Tenleytown Main Street and Tenleytown Blossoms 2022.
AU Holds Two-Day Blood Drive April 11 and 15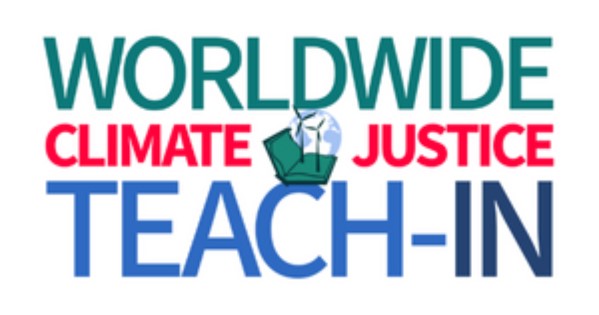 American University will hold a two-day blood drive on April 11 and 15. Working with Inova Blood Donor Services, the drive hopes to connect with 80 – 100 donors and recruit two volunteers per hour to help greet and check people in. 
Information also will be provided about the ADVANCE (Assessing Donor variability And New Concepts in Eligibility) Study, a pilot study funded by the U.S. Food and Drug Administration (FDA) focuses on evaluating alternatives to the blood donor deferral policy known as men who have sex with men (MSM). Currently, the FDA recommends that men who have had sex with another man be deferred from donating blood for three months after the most recent sexual contact with another man. The purpose of the study is to determine whether a different donor deferral policy can be used at blood centers nationwide while maintaining the safety of the blood supply.
To see if you are able to donate blood, be sure to review the Eligibility Requirements and FAQ page. To register to be a blood donor on April 11, click here. To register for April 15, click here. Click here to register to volunteer as a greeter at the check-in table on April 11 or 15.
Katzen Music Performances April 2022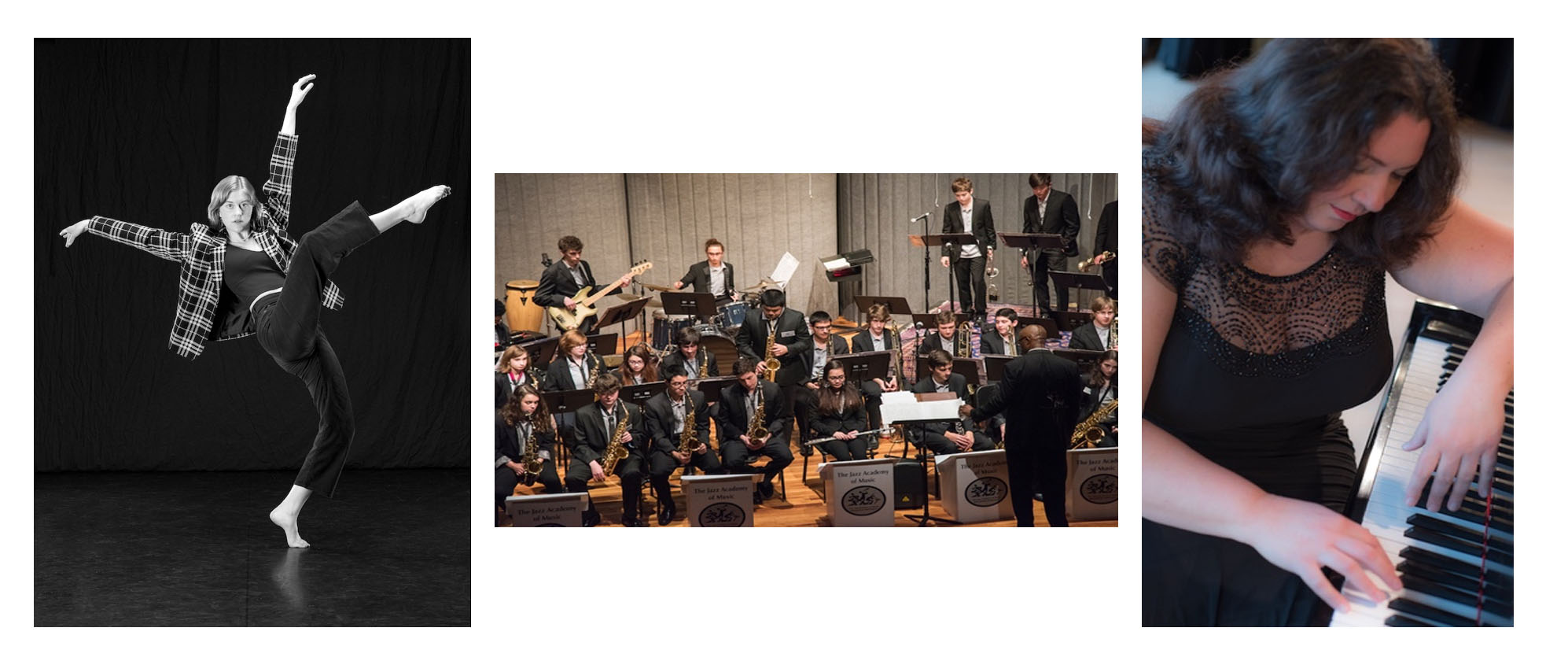 April 8-9, 8PM
At the Harold and Sylvia Greenberg Theatre 
$15 ($10, AU community and seniors)  
The American University Dance Company returns to the Greenberg Theatre stage for their first in-person production in two years. The company performs a contemporary ballet by Filipino American guest artist Bennyroyce Royon, as well as new works by AU faculty choreographers Ronya-Lee Anderson, Erin Foreman-Murray, and Britta Joy Peterson. 
$10 ($5, AU Community and seniors) Performances from American University's Department of Performing Arts and Music Program from its Symphonic Band, Chorus, Jazz Orchestra, AU Workshop, and Symphonic Orchestra.
Saturday, April 2, 7:30PM
Abramson Family Recital Hall, Katzen Arts Center
$25 ($10, AU Community and seniors)
Internationally acclaimed concert pianist Yuliya Gorenman celebrates her return to the concert stage by performing two of Beethoven's beloved piano sonatas and Chopin's powerful and passionate Ballades.
National Girls and Women in Sports Day Celebration April 23rd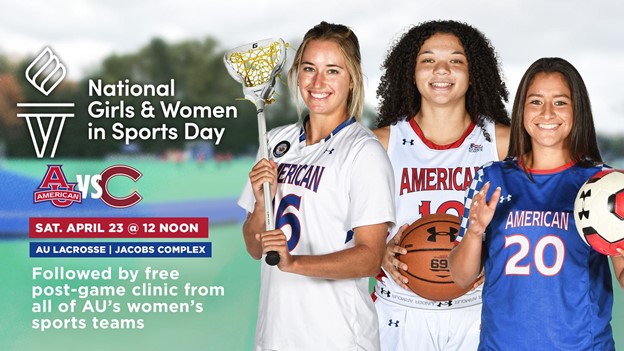 FREE National Girls and Women in Sports Day Youth Clinic April 23rd 
The American University Department of Athletics and Recreation is excited to announce the return of its annual National Girls and Women in Sports Day (NGWSD) celebration, Saturday, April 23rd during the women's lacrosse game against Colgate at the Jacobs Complex. The game is scheduled for 12 p.m. with a FREE skills clinic immediately following at the nearby outdoor sports courts and track adjacent to Reeves Field.  Click HERE to register your child(ren) for FREE.
American University Events
AU Katzen Museum: Spring Exhibits
Paper Light 
Now through May 22 
AU Museum
With her inventive darkroom experiments, DC artist Claudia Smigrod takes the camera-less photogram into new realms that defy easy categorization. Organic forms from nature and inorganic man-made objects are transformed magically into abstract, incandescent, and deceptively complex images that are visually mesmerizing and conceptually compelling. This exhibition brings together several serial projects in which the artist has been immersed during the past decade: Paper Light, Under Study, Paper Patterns, Time and Space, Conversations, Opacity/Translucency, Proof Print and Every Thing.  
Positive Fragmentation: From the Collections of Jordan D. Schnitzer and His Family Foundation 
Now through May 22 
AU Museum
Drawn from the collections of Jordan D. Schnitzer and His Family Foundation, Positive Fragmentation includes more than 150 works by 21 contemporary artists who use fragmentation both stylistically and conceptually. Through their prints, they question the status quo and suggest new perspectives. For some, the result is enough, pulling apart images and ideas exposes what lies beneath or heralds the value of each part. Other artists assemble fragments to create a new whole defined by its components. This exhibition explores these creative approaches in the work of some of the most important contemporary artists.  Artists in this exhibition fragment, and often reassemble, elements including shape, color, perspective, text, idea, or stereotype. Featured artists include: Betye Saar, Wendy Red Star, Lorna Simpson, Ellen Gallagher, Jenny Holzer, Louise Bourgeois, Wangechi Mutu, Nicola López, Sarah Morris, Polly Apfelbaum, Jennifer Bartlett, Christiane Baumgartner, Cecily Brown, Judy Chicago, Nicole Eisenman, Julie Mehretu, Judy Pfaff, Swoon, Barbara Takenaga, Mickalene Thomas, and Kara Walker.  
Fields and Formations 
Now through May 22 
AU Museum
This exhibit brings together approximately 70 works by 12 distinguished women and non-binary artists from the Mid-Atlantic region who infuse abstract paintings, drawings, prints, and sculptures with emotional and metaphorical content. The artists, who span five decades in age, share interests in luminous color, repeated forms, the power of materials, and the meditative aspects of making labor-intensive works. The exhibition celebrates artists who have developed a significant part of their careers in a region bounded by Philadelphia to the north and Washington, DC to the south. The exhibit also demonstrates that the broader Mid-Atlantic area's diverse contributions to the story of American abstraction continue to be vibrant and profound during the beginning decades of the 21st century. Featured artists include Natessa Amin, Arden Bendler Browning, Carol Brown Goldberg, Alex Ebstein, Alexis Granwell, Jesse Harrod, Maren Hassinger, Jae Ko, Linling Lu, Linn Meyers, Maggie Michael, and Jo Smail. 
In Place of a Missing Place 
Now through May 22 
AU Museum
This exhibition of Israeli art from the AU Museum's permanent collection will unpack landscape depictions in a range of media. It offers a historicized consideration of mythmaking, forced migration, displacement, erasure, and trauma as showcased in the works of artists whose singular nationality envelops the entirety of land encompassing two nations – Palestine and Israel.  Works include gifts of Nancy Berman and Alan Bloch and those drawn from the Rothfeld Collection of Contemporary Israeli Art.  
Two Places on Earth 
Now through May 22 
AU Museum
Chan Chao's photographic portrait series is based on the idea of open societies, interconnection, and the world's contraction. It features global citizens and is meant to acknowledge how beautiful the concept of an open society can be, but not in a utopian sense. This five-year project consists of multinational UN peacekeepers in Cyprus along with multinational prisoners in Peru, incarcerated for smuggling cocaine out of Lima. Chao's intention is to blur all lines that define cultural differences, emphasize each subject's dignity, and make portraits with restraint and quiet tenor. He presents the subjects as individuals that viewers can relate to.    

Gallery Talk 
April 11, 7 p.m.
A Woman in the Arena Seminar
April 4, 1 – 2 p.m.
Location TBD 
What challenges do women still face in the workplace and the world? In this seminar series, Sine Institute Fellow and former U.S. Representative Barbara Comstock will discuss current and historical challenges for women in leadership and government service. Topics will include what it's like to run for office, issues involving sexual discrimination or harassment, and women's empowerment. The seminar also will delve into the meaning of having role models, mentors, and best practices while making your path. To register:
https://american.swoogo.com/Comstock
.
How do you Build a Movement to End Gun Violence and Enact Social Change?
April 4, 4 p.m.
Location TBD
Join Sine Institute Fellow Shannon Watts as she illuminates how she founded Moms Demand Action, one of the nation's largest grassroots organizations, and shows others how they can build or bolster social movements to enact change in their communities. Through her series, Shannon will bring together some of the most vital voices of the movement and share her unique journey to make her voice heard on one of the country's most critical issues. To register:
https://american.swoogo.com/Watts
.
Transatlantic Ambassadors: Diplomacy in a Troubled Age
April 4, 4 p.m.
Abramson Family Founders Room and Online
The continuing COVID-19 pandemic, great power competition between the U.S. and China, and the Russian invasion of Ukraine are but a few examples of the very pressing challenges for international affairs. But they also are stark reminders of the vital importance of diplomacy to manage these troubled times. SIS professor Ambassador Sally Shelton-Colby will moderate a panel discussion on these subjects and more. Panelist include Jean-Arthur Régibeau, Ambassador of the Kingdom of Belgium to the United States; Piper Campbell, retired diplomat and former US ambassador to Mongolia; Pablo García-Berdoy, former Spanish diplomat, ambassador, and Permanent Representative to the European Union.  Advance registration required. To register:
https://www.eventbrite.com/e/transatlantic-ambassadors-diplomacy-in-a-troubled-age-tickets-301621968427
. Seating is general admission and first come, first served. This hybrid event will be livestreamed. If you would like to request an accommodation or accessibility information, please contact SIS at
sisevents@american.edu
.
Time to Do Things Differently: Getting Beyond Policy Silos to Boost Economic Mobility - w/Julián Castro
April 20
1 p.m., Virtual Meeting Room
Former Secretary, U.S. Department of Housing and Urban Development and Sine Institute Fellow Julián Castro leads this seminar.  As communities across the country prepare to receive hundreds of billions of dollars in infrastructure and social services investment, this seminar will engage policymakers and students in conversation about how federal, state, and local governments can work creatively and effectively across policy areas – and avoid old mistakes – to lift Americans out of poverty and strengthen the middle class. Advance registration required. To register:
https://american.swoogo.com/Castro
.
AU Women's Lacrosse Hosts Three More Games at the Jacobs Complex -- FREE ADMISSION
Check
AUeagles.com
for complete sporting events schedule and ticket information!