February 2021
Community Relations
4400 Massachusetts Avenue NW
Washington
,
DC
20016-8033
United States
Message from Maria Barry, Director of Community Relations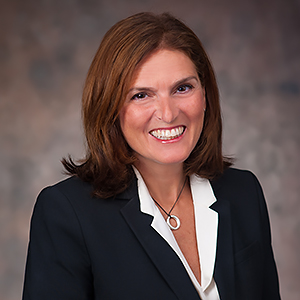 Dear Neighbors,
While the pandemic and the recent snowfall may give the impression that American University's campus is relatively quiet right now, the spring semester is, in fact, in full swing. One indication of the ramp-up in activities is the return to campus of our intercollegiate student-athletes and their increased use of the university's outdoor athletic facilities. 
American University and the Patriot League are offering these students a limited season of workouts and competitions this spring. Their participation will present resumed activity, practice, and games on both Reeves Field and Jacobs Recreation Complex. 
To remain in compliance with Covid-related safety precautions, we remind everyone that these facilities are still closed to community members.  While Athletics' activities are in progress, we ask that everyone refrain from entering the University Avenue gates or bringing pets into these areas.
Thank you for your understanding and consideration while we all work together to keep our community safe during these times.
Stay safe, be well, and enjoy the snow!

Maria Barry
Director of Community Relations
American University
The AU community enjoys the first snowstorm of 2021. (photo credit: Troy Kravitz)
New Health & Safety Ambassador Program Aims to Ensure COVID Adherence Directives
With the spring semester in full swing, American University remains focused on offering a robust and safe spring experience across our campus as it continues to expand in-person opportunities throughout the semester.  
As the COVID-19 pandemic continues to disrupt and impact our communities, AU has launched the Health & Safety Ambassador Program. Operated out of our Health Promotion & Advocacy Center, the Health & Safety Ambassadors are a group of undergraduate student workers who have been trained to engage with community members to ensure adherence to AU's COVID-19 Health & Safety Directives. The Ambassadors' role is to help all of us keep our campus a safe place during this time. You may see Ambassadors walking around, with face masks and name tags on, providing courteous reminders to campus visitors about wearing face coverings (and even offering an extra mask if someone forgets theirs) and about physical distancing guidelines, both of which are campus policies and have been in place since March 2020.  
The Ambassadors also assist with campus testing clinics for our students and employees. With the expansion of our residential population this semester, as well as the increase of in-person and hybrid classes, we want to ensure that everyone setting foot on AU's campus can feel safe and confident that proper protective measures are actively in place to address and mitigate the spread of COVID-19.  
Next time you take a walk on campus, be sure to say hello to one of our amazing Ambassadors and thank them for the important work they are doing for our students, employees, and neighbors! 
For questions about the program, contact our Director of the Health Promotion & Advocacy Center, Mickey Irizarry, at irizarry@american.edu.  
Behind the Scenery: An Interview With AU's Assistant Director of Grounds
Many of our neighbors know that American University's 84-acre grounds are an accredited and award-winning arboretum and public garden. However, the hard-working, highly qualified landscape and grounds management staff remain largely "behind the scenery."  Recently, Mark Feist, assistant director of grounds, vehicle maintenance and support services in Facilities Management, sat down for an interview to discuss his 24-year career at AU, the university's development into an accredited arboretum, and the blossoming of the sustainability and Zero Waste initiatives.  Below are excerpts from the interview.
What is it like to work in one of the two arboretums in Washington, DC?
Working at a university that's also an accredited arboretum has offered me some really wonderful and unique opportunities that I might not otherwise have had. I get to work closely with our extremely talented and dedicated groundskeeping staff and landscape architects.
It's wonderful to bring people to AU's campus to show off our arboretum grounds. We conduct about 50 tours a year to neighboring groups, gardening clubs, and other visitors. Our new virtual tour – which we created because of our inability to conduct live tours during the pandemic – has actually given us an opportunity to gain greater exposure. Now people who are unable to visit our campus in person can still experience our arboretum virtually.
Where is your favorite place on campus?
Ever since the pond was installed at Roper Pocket Park about 15 years ago, it's been my favorite location on campus. In the middle of all the action on campus, it's a secluded spot surrounded by trees. I like the pond so much, I installed a pond in my backyard. The Amphitheater would be a close second.
What do you like about your job?
There's nothing I enjoy more than working with our students because not only are they brilliant, they also bring their enthusiasm, inquisitiveness, and openness to innovation to our groundskeeping efforts. When I first came to AU, there was not a lot of student interest in our grounds, nor were there many opportunities to work with them. We overcame this disconnect over the years as the sustainability movement and students' involvement in it began to grow. We really got the ball rolling when we began to hire students as interns. Students were instrumental to establishing our community garden. Facilities Management may support the garden, but its enduring success has been entirely due to students' organizational skills and quick learning.
Students also have spearheaded our Zero Waste Program and organic collections. Even during the pandemic, we continue our organic collections process at all our coffee shops and send waste off campus for composting—and it's all been student led. It's been a pleasure to work with AU students in all our efforts.
What are your goals for AU's grounds management?
An immediate goal is fully restoring all of the landscape disrupted during the low-temperature hot water system installation now that the Grounds Management team is back to work full time. The project initially was delayed because of the pandemic.
I'd also like to see AU achieve Level 3 accreditation from ArbNet, the international arboretum accreditation program. The AU campus currently has a Level 2 accreditation. For Level 3, we have to inventory all our trees, and we have, and we are now working towards inventorying all the shrubs on campus. We also are promoting greater diversity in our plantings.
Another dream project is addressing the hardscape of Friedheim Quad. I'd like to see all the asphalt and various hardscapes from Kay Spiritual Center to Bender Library replaced with pavers that are semi-permeable and more sustainable.
What is a typical day like for you?
I am definitely an early bird. I wake up every day at 3:20 a.m. and arrive on campus at 5 a.m. Before the pandemic, I used to go to the gym prior to starting my workday. These days, I run four miles on the track. My workday usually begins with checking emails and touching base with the groundskeeping zone leaders, transportation group, and Zero Waste area. I continue to check in with staff throughout the day. One of my major responsibilities is to organize and oversee seasonal activities – leaf removal, spring planting, winterizing, etc. – and making sure all resources are in place.
Groundskeeping has become much easier under pandemic conditions because campus population and traffic are much lower, and we don't have to work around schedules or noise restrictions. As a result, the campus grounds have never looked better. Reeves Field looks the best it's ever looked, but it's also because no one uses it. Without the hustle and bustle of people, the campus is also the saddest it's ever looked.
Why did you choose this as your life's work?
I grew up in Philadelphia and began working at a local garden center when I was in the eighth grade filling 50-pound bags of topsoil, and I continued working there while I attended college at Delaware Valley University. Landscape management initially wasn't my first choice for a career, when I asked myself what I really like to do, I realized just how much I enjoyed my work at the garden center. So I decided to major in ornamental horticulture. Initially out of college, I worked in Philadelphia but then came to Washington, DC, to work at the National Academy of Sciences. I came to AU after that.
Adaptation and Development: The Worldwide Search for Policies to Address Climate Change in Vulnerable Communities
February 3, 1 – 2:15 p.m. 
Virtual Meeting Room
This panel discussion asks, how can we get the international community, national, and sub-national interests to accord adaptation a higher priority to the concept and its implementation? What does it mean for a nation to be "adapted" or resilient? Why has there been resistance to implementing a more effective set of adaptation policies internationally and within nations? How can we motivate the mainstreaming of adaptation into government and private sector projects and programs? Panelists include: Todd A. Eisenstadt, Professor of Government and Director of Research, Center for Environmental Policy (CEP) at American University; Tamara Coger, Senior Associate, Climate Resilience. World Resources Institute; Assem Prakash, Walker Family Professor for the College of Arts and Sciences and Director of the Center for Environmental Politics at the University of Washington; Kanta Kumari Rigaud, Lead Environmental Specialist and Regional Climate Change Coordinator in the Africa Region, World Bank. RSVP required. To register: https://american.swoogo.com/lessons.
Looking Ahead: A Roadmap for Healthy Air & Equitable Climate Action for the Biden Administration
February 4, 3 – 4:30 p.m. 
Virtual Meeting Room
Join environmental justice leaders, state air regulators, and utility industry officials for a conversation about opportunities for the Biden-Harris Administration to advance the promise of the Clean Air Act - healthy air for all communities. To ensure healthy air, immediate action on climate change is critical. In this discussion, subject matter experts will explore ways the Administration can help to deliver equitable and health-focused climate solutions by supporting full implementation of the Clean Air Act, improving air quality monitoring technologies and reporting, fostering the growth of clean, non-combustible energy and low-emission and zero-emission vehicles, and other promising approaches. Speakers include: Adrienne Hollis, Senior Climate Justice and Health Scientist, Union of Concerned Scientists; Ali Mirzakhalili, Air Quality Division Administrator, Oregon; Ann Weeks, Senior Counsel and Legal Director, Clean Air Task Force; Dan Fiorino, Director, American University Center for Environmental Policy. RSVP required. To register:  https://american.swoogo.com/bidenadmin.
What Does the CASE Act Mean for Filmmakers and Fair Use?
February 5, 12 – 1:30 p.m.
Virtual Meeting Rom  
The CASE Act, creates a new venue for copyright disputes up to $30,000. What does this mean for filmmakers? How does this affect your fair use decisions? Can you use this new venue to challenge someone who has unfairly exploited your work?
The event, organized by Bart Weiss of the University Film and Video Documentary Working Group and communications scholar Patricia Aufderheide of American Unviersity, will be moderated by filmmaker and American University MFA student Aisha Azimi with legal experts Meredith Rose (Public Knowledge), Dale Cohen (UCLA Documentary Film Law Clinic), and Michael Donaldson (Donaldson & Callif). RSVP:  https://case-act-filmmakers.eventbrite.com.
Investigations and the Law: What Journalists Need to Know
February 9, 6 p.m. – 7 p.m.
Virtual Meeting Room
Join Barbar Wall and Thomas Curley in a conversation and Q&A about what to expect from your legal team; how to work with a lawyer during the reporting process as well as after it; and what to do if your news organization doesn't have a law firm on retainer. These two legal eagles have worked on many impactful editorial projects, including the Indianapolis Star's in-depth stories on years of abuse of girls and young women training in USA Gymnastics. The conversation will be moderated by Dr. John Watson, professor of Journalism at American University's School of Communication. RSVP: https://investigations-and-the-law.eventbrite.com.
The Future of Internet Freedom, Part 2: Policy and Priorities in the New Administration
February 11, 2:30 p.m. – 4 p.m. 
Internet Freedom remains one of the most pressing human rights issues of the day, but controversies continue to swirl around its future. Join us for a thought-provoking dialogue about the outlook for where priorities may change and how new policies and approaches under the Biden Administration may potentially impact efforts to open the Internet in every corner of the globe.  Featured speakers include Dr. Mung Chiang; John A. Edwardson Dean of Engineering; and Roscoe H. George Professor of Electrical and Computer Engineering, formerly the Science and Technology Adviser to the US Secretary of State. The event will be moderated by AU professors Eric Novotny and Aram Sinnreich.  RSVP: https://internet-freedom-part2.eventbrite.com.
Empowering Truth: Why America Needs True Journalists in an Increasingly Complicated World
February 16, 12 – 1 p.m.
Virtual Meeting Room
In this moment, when truth is on its knees, as people are besieged with information and misinformation in a chaotic digital age, what is the role of journalists, in politics and policy both at home and abroad? In a five-part seminar series, journalist Ann Curry explores, session by session, the value and vulnerabilities of truth and the fundamental skills we can develop, both practical and emotional to not only get it, but to defend it, and thus, each other.
February 16 at 12 p.m. (EST); March 2 at 12 p.m. (EST); March 16 at 12 p.m. (EST); March 30 at 12 p.m. (EST); April 13 at 12 p.m. (EST). RSVP required. To register: https://american.swoogo.com/curry.
Eyewitness to History: Presidential Visits to AU
February 18, 4 - 5 p.m.
Virtual Meeting Room  
Join an exclusive conversation about the creation of the Eyewitness to History: Presidential Visits to AU exhibit by American University Library Archives and Special Collections.  The non-partisan digital exhibition examines the history of presidential visits at American University. Theodore Roosevelt, Calvin Coolidge, Gerald Ford, Jimmy Carter, and Barack Obama are among the Presidents who have visited our esteemed campus.  American University's archivist, Leslie Nellis, will lead a presentation around curating the exhibition followed by an engaging conversation with Asantewa Boakyewa, former curator of the President Woodrow Wilson House, a historic site of the National Trust for Historic Preservation . There also will be an opportunity for Q&A. To register: https://us.e-activist.com/page/25869/action/1.
Jews of Color: American Jews, Race, and History 
February 22, 9:45 – 11 a.m. 
Virtual Meeting Room 
Join a philosopher, an historian, and a rabbinical student who draw on their research and their own life experiences to explore both the vibrancy and the challenge of a diverse American Jewish community. The speakers will include Laura Leibman, professor of English and Humanities at Reed College, who currently is a Distinguished Lecturer for the Association of Jewish Studies, and is the author of the award-winning The Art of the Jewish Family: A History of Women in Early New York in Five Objects; Lewis Gordon, professor and the head of the Philosophy department at the University of Connecticut, whose specializations include Africana philosophy, Afro-Judaism, and Jewish history in the Caribbean; and AU alumni Kelly Whitehead, currently a rabbinical student at Hebrew Union College, who has been involved in the Reform Movement's "Jew V' Nation" Jews of Color Fellowship. The event will be moderated by Lauren Strauss, Scholar in Residence and Director of Undergraduate Studies in AU's Jewish Studies Program. RSVP required. To register: https://www.eventbrite.com/e/jews-of-color-american-jews-race-and-history-tickets-138292668093. 
A Conversation with the Ambassador of Austria
February 24, 4 – 5 p.m.
Virtual Meeting Room
The Transatlantic Policy Center will host a virtual event with His Excellency Martin Weiss, the Ambassador of Austria to the United States.
RSVP required. To register: https://sisaustriaambassador.eventbrite.com.