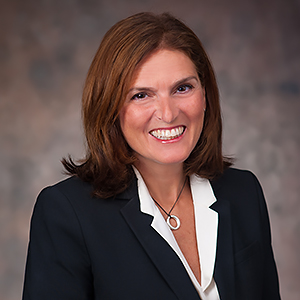 Dear Neighbors,  
This is a reminder to review the 2021 Campus Plan Draft. American University spent the past two-plus years working with stakeholders, including the AU Neighborhood Partnership and the Community Liaison Committee, to create a consensus-based campus plan draft and we look forward to your continued participation throughout the planning process. 
The fundamental components of the plan have been envisioned and developed – and will be implemented collaboratively over the next decade – in partnership between university and community stakeholders to ensure that the campus will adapt to and meet the changing needs of AU students, faculty, and staff while at the same time respecting and enhancing the quality of life of those who live within the neighborhoods surrounding campus.   
We encourage you to review the plan and comment using the Community Input Portal. Please submit your comments by October 15th.
As always, please feel free to reach out to me directly if you have any additional questions. My phone is (202) 885-2146 or my email is mariab@american.edu.
Stay well, 

Maria Barry
Director of Community Relations
American University
AU Earns Tree Campus USA Designation for 10th Year in a Row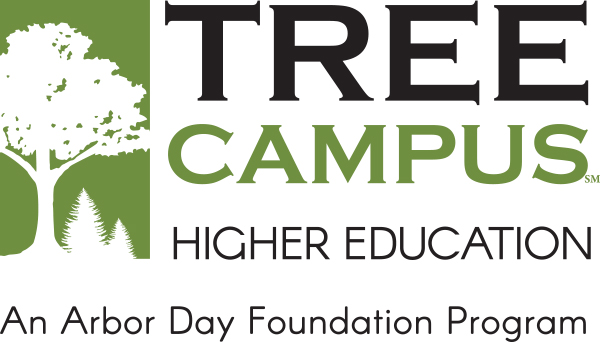 This summer, American University received the Tree Campus USA designation by the Arbor Day Foundation for the 10th year in a row. The designation honors colleges and universities and their leaders for promoting healthy trees and engaging students and staff in the spirit of conservation.     
"The Campus Tree USA designation is a recognition of the AU community's commitment and pride in our campus and our understanding of the importance and many benefits of having trees in our midst," said Mike Mastrota, Arboretum Manager.
"The fact that we've been recognized for the 10th year in a row is an indication of our level of commitment to trees on campus and makes it all the more special."
To earn the Tree Campus USA distinction, AU met five core standards for effective campus forest management:
establishment of a tree advisory committee
evidence of a campus tree-care plan
dedicated annual expenditures for its campus tree program
an Arbor Day observance (Campus Beautification Day)
the sponsorship of student service-learning projects
AU's Facilities Management staff maintains a tree care plan that includes a database of all trees on campus. With the help of outside consultants, the Facilities Management staff maintains the campus' more than 3,000 trees by pruning, watering, treating, and aerating surrounding soils. The trees on campus not only provide shade, shelter, and beauty, they also support a diverse wildlife population and help to reduce storm water runoff and filter the air in the urban environment.  
"We want everyone – community, our neighbors, as well as visitors – to view AU as a special place within the urban framework of the nation's capital. It is a place where students can thrive in a beautiful, natural setting while still taking part in all the city has to offer," said Mastrota. 
Founded in 1972 — the centennial of the first Arbor Day observance — the Arbor Day Foundation is the largest nonprofit membership organization dedicated to planting trees. Their more than 1 million members, supporters, and partners have helped plant more than 350 million trees throughout the world to ensure a greener and healthier future. The organization also promotes understanding and the usage of trees as a solution to improving air and water quality, climate change, deforestation, poverty, and hunger.
Entire 84-acre campus is an accredited arboretum
More than 3,000 trees and 385 different species & varieties of woody plants
The Scarlet Oak Tree located on the quad is the largest and oldest tree on campus.
The Tulip Poplar tree located in the amphitheater is the result of a seedling from a tree planted by George Washington at Mount Vernon.
The Yoshino Cherry trees located on the side of East Quad Building were given to AU as a gift from the Korean government in the 1940s.
Attend Virtual Book Launches, Panel Discussions, Movie Premieres during October
Much of American University may be shuttered for the moment as a result of the COVID-19 pandemic, but that doesn't mean there aren't a host of virtual activities that you can participate in and attend. Below is a calendar of events that will take place virtually:
Book Launch: Story Movements: How Documentaries Empower People and Inspire Social Change by Caty Borum Chattoo
October 5, 6 – 7 p.m.
Virtual Meeting Room
Attend the launch of Professor Caty Borum Chattoo's new book, Story Movements: How Documentaries Empower People and Inspire Social Change (Oxford University Press). Borum will be joined in conversation with Elaine McMillion Sheldon, an Academy Award-nominated, and Emmy and Peabody-winning documentary filmmaker (Heroin(e), Recovery Boys). The event will be moderated by Professor Leena Jayaswal, AU School of Communication Interim Associate Dean for Faculty Affairs and Director of the Photography Program.  
Reservations are required and can be reserved for free online, https://story-movements.eventbrite.com Event Website: https://story-movements.eventbrite.com
National Security & Election Interference
October 6, 10 – 11 a.m.
Virtual Meeting Room
The aftermath of the 2016 election may have been the first time most Americans considered the idea that other countries might try to interfere in US elections, but national security experts have considered this a threat for years. The development of digital technologies which allow foreign governments to reach individual US citizens directly on platforms they trust has placed election interference high on the list of possible factors in the upcoming 2020 election. Join us for a discussion with foreign policy, national security, and cybersecurity experts about election interference and the threat it poses to democracy. The panel discussion featuring three SIS professors, moderated by SIS senior associate dean, Carole Gallaher. An audience Q&A will follow the discussion. Event Website: https://sis2020electionseries1.eventbrite.com
Films Across Borders: Stories of Resilience and Hope 2020 Kick Off Event Featuring For Sama
October 6, 12 – 1 p.m.
Virtual Meeting Room
For Sama is both an intimate and epic journey into the female experience of war. A love letter from a young mother to her daughter, the film tells the story of Waad al-Kateab's life through five years of the uprising in Aleppo, Syria as she falls in love, gets married, and gives birth to Sama, all while cataclysmic conflict rises around her. The camera captures incredible stories of loss, laughter, and survival as Waad wrestles with an impossible choice – whether or not to flee the city to protect her daughter's life, when leaving means abandoning the struggle for freedom for which she has already sacrificed so much. The film is the first feature documentary by Emmy award-winning filmmakers Waad al-Kateab and Edward Watts.
Reservations are required and can be reserved for free online, https://fab-for-sama.eventbrite.com. More Info about the film series: FilmsAcrossBorders.org.
All About the Story: A Conversation with Journalist Leonard Downie, Jr.
October 9, 6 p.m.
Virtual Meeting Room
Join former executive editor of the The Washington Post Leonard Downie, Jr. as he discusses his new book, All About the Story. At a time when the role of journalism is especially critical, Downie draws on nearly fifty years at the newspaper to stress the importance of getting at the truth. Downie is an advisory board member of the Investigative Reporting Workshop at AU's School of Communication.  Downie will be in conversation with SOC journalism professor John Watson.  RSVP:  https://www.eventbrite.com/e/all-about-the-story-a-conversation-with-journalist-leonard-downie-jr-registration-122710188477
The Changing Relationship Between Diaspora Jews and Israel
October 12, 12 – 1:30 p.m.
Virtual Meeting Room
American University Center for Israel Studies brings together three of the most important Jewish voices to discuss the status of Israel. Chairman of the Jewish Agency for Israel Isaac Herzog, Chief Executive Officer of the American Jewish Committee David Harris, and Rabbi Delphine Horvilleur, one of the intellectual leaders of the French Jewish community today, will engage in a discussion moderated by CIS Director Michael Brenner. Questions: Laura Cutler, cutler@american.edu, 202-885-3780
RSVP: https://www.eventbrite.com/e/the-changing-relationship-between-american-jews-and-israel-tickets-122275759087
Election 2020: Trade
October 13, 11 a.m. – 12 p.m.
Virtual Meeting Room
Donald Trump won the 2016 election with a promise to put "America First" and bring back manufacturing and industrial jobs to the U.S. His policies of tariffs on steel, aluminum, washing machines, solar panels, and billions of dollars of goods from China represented a return to an isolationist trade stance not seen in the U.S. since the 1930s. So, how's it worked out? Join us for a discussion of Trump's trade policies with economic and trade scholars with expertise in China, the EU, and the intersection of trade and environmental policies. The panel discussion will feature three SIS professors, moderated by SIS Senior Associate Dean Carole Gallaher. An audience Q&A will follow the discussion. Event Website: https://sis2020electionseries2.eventbrite.com
The Women: A Comedy by Clare Boothe Luce
October 16 and 17, 7:30 – 9 p.m. 
Virtual Meeting Room
This classic 1930s comedy of manners by Clare Boothe Luce is a hysterical and touching exploration of the pampered lives and power struggles of wealthy Manhattan socialites and the gossip that propels and destroys their relationships. While male characters are talked about and their deeds impact the action, no men appear in this cast of 18 remarkable women. 
Cost: $5.00. RSVP required. Event Website: www.american.edu/arts
Israel – U.S. Relations Since Rabin
October 19, 11:30 a.m. – 12:30 p.m. 
Virtual Meeting Room
In commemoration of the 25th anniversary of Yitzhak Rabin's assassination, American University's School of International Service (SIS) and the Center for Israel Studies (CIS) are organizing an enlightening panel discussion around Israel-US relations. Panelists will include Rabin's daughter, Dalia Rabin; Ambassador Itamar Rabinovich; and Ambassador Dennis Ross, all who knew Rabin well. These experts will focus on Rabin's legacy in the context of U.S. – Israel relations and discuss what those relations may look like after the U.S. presidential election in November. SIS Professor Guy Ziv will moderate this event. Event Website:
https://25yearssincerabin.eventbrite.com
SIS Global to Local: Climate Justice
October 22, 11:30 a.m. – 12:30 p.m.
Virtual Meeting Room
This panel discussion is about climate justice: the idea that those who are least responsible for climate change suffer its gravest consequences. The panelists will discuss how climate change is an important ethical and political concern, not just a purely environmental or physical one. Problems regarding climate justice can be seen in Washington, DC as well as around the U.S. and the world. The experts will discuss their concerns and share possible solutions and actions that individuals can take to make a difference. SIS professor Malini Ranganathan will moderate the discussion. The event is free. Event Website: https://auclimatejustice.eventbrite.com
Films Across Borders: Stories of Resilience and Hope 2020 featuring Nomadas
October 27, 5:30 – 7:30 p.m.
Virtual Meeting Room
Nomadas follows some of the world's most charismatic animals as they travel to Mexico across the span of a year. Using access to some of the country's most protected sights, the film explores the relationship between family members as they battle to survive. Mixing moments of intimacy with fast-paced action, Nomadas captures the epic scope of Mexico's wildlife while it seeks to explain one of the most important themes of our era: migration. The screening will be followed by a live virtual panel discussion with filmmaker and AU SOC Alumnus Emiliano Ruprah and AU SOC Professor Maggie Stogner. More information about the film series: FilmsAcrossBorders.org. 
Event Website: https://fab-nomadas.eventbrite.com. 
Film trailer:  https://www.oscuraproductions.com/nomadas-trailer