Contact:
Westemeier, Kimberleigh Pulford
Instructional Designer
Ctr Teaching/Research/Learning
4400 Massachusetts Avenue NW
Washington
,
DC
20016-8174
United States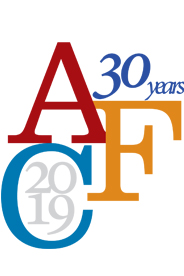 Call for Proposals for the 30th Ann Ferren Conference on Teaching, Research & Learning

"We need to be the university of 'and,' not 'or'."
                          - President Sylvia Burwell
The Scholar-Teacher ideal is at the core of AU's culture and identity. This ideal is foundational in our mission to provide an unsurpassed educational experience for our students and it distinguishes us from our peers.
But what does it mean to be a scholar-teacher?
The combined experiences and knowledge of the AU community can give us important insights into this question, and serve as substrate for catalyzing innovations in scholarship and teaching.
It is in this spirit that we announce the Call-for-Proposals for the 30th Ann Ferren Conference. This year's conference theme is titled: "&."
We are especially interested in sessions that bring together ideas, approaches, or practices that are seemingly incompatible or in conflict but when thoughtfully integrated, offer new insights into the work that we do.
We welcome your pearls of wisdom!
Session Types:

Panel Presentations
A formal presentation by a panel of presenters. We strongly suggest having no more than 4 panelists, limiting the presentation to 50 minutes, and ensuring at least 20 minutes of Q&A. Presenters are strongly encouraged to bring handouts and/or provide online resources.
Panel presentations should be structured to foreground a variety of perspectives, cases, or examples on the topic.
Interactive Sessions
These sessions are primarily centered on discussion. They are facilitated by a single moderator, who will give a very brief, contextualizing introduction on the topic (5-10 minutes), with the majority of the session devoted to discussion by participants and the audience.
Interactive sessions offer attendees a chance to share and discuss their experiences, their approaches to solving problems, or their new ideas on a specific topic.
Hands-On Workshops
These workshops teach hands-on skills that can include an overview of a new skill or technique followed by an opportunity to practice using those skills. Attendees should expect an interactive experience.
We suggest that all hands-on workshops include handouts and/or step-by-step guides for attendees to take with them after the session, and that you allow ample time for participants to try out the skill or tool you are teaching.
Important Dates:
| | |
| --- | --- |
|  Proposals due |  September 26, 2018 |
|  Notification of acceptance |  November 15, 2018 |
|  Registration opens |  December 1, 2018 |
|  Conference date |  January 11, 2019 |
Proposal Guidelines:
Sessions are one hour and fifteen minutes long. Please allow for at least 20 minutes for Q & A. We encourage innovative modes of delivery, and as much discussion as possible. We strongly encourage cross-disciplinary panels.
In the online session proposal form, you will be asked to provide the following information:
The proposed title of your session;

The session type you have chosen for your session;

The names, affiliations, and contact information of all presenters

The goal, content, and main takeaways of your session (abstract – this will not be published, but is for proposal reviewers to read); and

A short description of your session (50-60 words), which will appear in both the online and the printed conference program.
SUBMIT A PROPOSAL FOR THE ANN FERREN CONFERENCE
CTRL is committed to providing services to all faculty and staff regardless of disability and we will coordinate ways to bring services to an accessible location. Request an accessible meeting (x2117).