Teaching, Research and Technology Workshops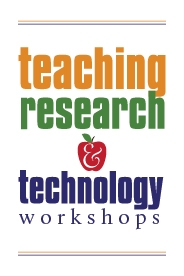 Every year before the beginning of the fall semester, the Center for Teaching, Research & Learning, in collaboration with the University Library and the Office of Information Technology, invites you to attend the Teaching, Research & Technology Workshops — a workshop series demonstrating new and innovative approaches to classroom teaching and research. Examples of these hands-on sessions from previous workshops are linked to below.

Registration for the 2014 Teaching, Research, and Technology Workshops, scheduled for August 13, 14, and 20, 2014, will open next summer.