From the CFO, Vice President and Treasurer
Walking the grounds of American University, one always notices an air of energetic purpose and industry. This year, that atmosphere is especially palpable, as there is a unified and heightened sense of anticipation for the future. From President Burwell's five pillars for the future set forth in her inauguration speech to the new construction and revitalization of our infrastructure already underway, it is an exciting and exceedingly productive time for our community.
We reached a significant milestone in spring 2018 when we became the first urban campus and research university to achieve carbon neutrality—two years earlier than planned. Credit for this momentous accomplishment goes to the entire university community for its steadfast commitment, leadership, and innovative efforts to address climate change. As we look to the future to further reduce our carbon footprint, work already has begun on a massive two-year hot water and heat conversion project and the replacement of our current underground steam lines with low-temperature hot water lines to serve the university's heating needs. These upgrades will further reduce our use of fossil fuels and provide reliable energy and carbon savings long into the future.
To provide greater opportunities for research and teaching, and to support the increase in recent years of science and pre-med majors, we broke ground recently on the Hall of Science building. The state-of-the-art facility, expected to open in fall 2020, will be home to the biology, environmental sciences, chemistry, and neuroscience departments. The building's shared space and research laboratories are intended to foster collaboration across the various disciplines.
The foundation for all our current achievements and future endeavors is our long-standing tradition of sound financial management, disciplined investment, and thoughtful planning. For the first time in the university's history, total assets have surpassed $2 billion. Net assets are $1.28 billion. Standard & Poor's and Moody's reaffirmed AU's A+ and A1 credit ratings, respectively, and our total endowment stands at $708 million.
Significant progress was made in the past year to advance American University's goals and aspirations. As we develop our next five-year strategic plan, I look forward with anticipation to the innovative and collaborative ways in which the university community embraces the future and makes President Burwell's five pillars a reality.
Sincerely,
Douglas Kudravetz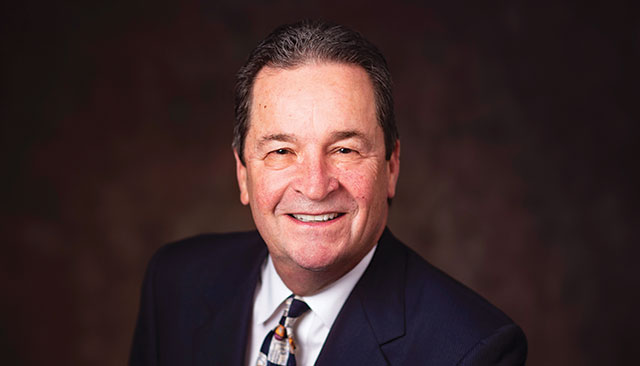 FIRST
Carbon Neutral University in the US. Reached 2020 pledge 2 years early.