On Campus
AU opens "flu leave bank" to help staff this season
AU liberalizes the leave policy and creates a flu leave bank to assist employees who don't have enough sick leave to stay home.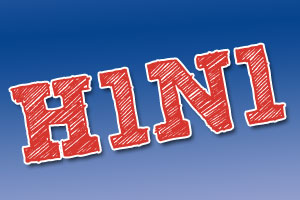 To prepare for seasonal and H1N1 flu this academic year, the university has liberalized its leave policy and created a flu leave bank to assist employees who don't have enough sick leave to stay home.   
Eligible employees may draw from this "community sick leave pool" to cover absences due to flu – whether it's for themselves or to care for their family members. Employees may donate as many of their sick-leave days as they'd like to the bank. This liberalized policy will be in effect through the 2009-2010 academic year only.   
Note: this program differs from the existing Leave Share Policy, which allows an employee to donate a specified number of annual leave hours to another employee who is experiencing a medical emergency. The Leave Share Policy will remain in effect for all non-flu illnesses.  
Here's how the flu leave bank works: 
If you're a staff member who has available sick leave days, you may donate them to the flu leave bank. 
If another staff member becomes sick with the flu or needs to stay at home to care for a sick family member – but doesn't have enough sick leave of their own – they will be able to use the donated leave days from the bank.
Managers should monitor the leave for their staff and indicate that a donation is needed by writing "flu leave donation needed" in the comments section of the timesheet. 
Payroll will pay the staff member with leave donated to the bank.  
Please keep in mind that leave donations are expected be used in the spirit in which they were given.   
For more information about the flu leave bank, be sure to read the official memo, the related FAQs, and the flu leave donation form (see Quick Links). You may also contact Human Resources at x2591.  
Also, be sure to visit the H1N2 resource page regularly to keep up to date on all flu-related information, and the health center Web site for information about free seasonal flu inoculation and appointment scheduling.  
Remember, in accordance with the Centers for Disease Control (CDC), we encourage staff who have flu-like symptoms to stay home and self-isolate. Contact your supervisor regarding absence and sick leave. Contact your regular health care provider for information and treatment. You may return to normal activities 24 hours after your fever has gone.