Education
Green Office Program Revamped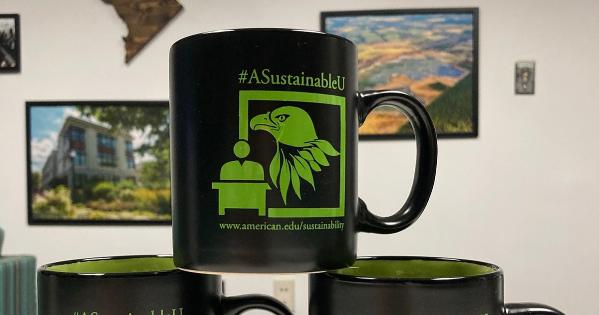 How environmentally friendly is your American University or home office? To help you expand and recognize the sustainability practices in your workplace, the Office of Sustainability invites faculty and staff to participate in the Green Office Program. Offices that pursue certification through the program contribute directly to the university's sustainability goals to reduce emissions and waste, improve health and wellness, and integrate sustainability into campus culture.
The Director of Sustainability, Megan Litke, says, "Many offices across campus are already conscious of their impact on the environment and are taking steps to reduce it, from printing less to using Zoom instead of traveling. The Green Office program will support you in tracking your impact – and recognize your efforts."
The program was revamped in 2022 and reflects the goals of the new sustainability plan. It incorporates new suggestions to green your home office, since many staff and faculty work from off campus at least some of the time. Actions like introducing houseplants, reducing waste, and saving energy by powering down devices at the end of the day have the same positive environmental impact at home as they do at the office.
"AU's culture of sustainability starts with us," notes Anna Parse Johnson, Sustainability Manager. "Each office can contribute to campus sustainability in a meaningful way."
Offices that elect to participate in the program will be provided with a point-based Green Office Checklist that offers concrete steps to take to integrate sustainability into their daily work and office culture. Each item on the checklist ties back to AU's sustainability plan, supporting goals related to energy and emissions reduction, wellness, waste, and campus engagement. Specific actions range from ensuring lights and electronics are turned off at the end of the day to suggesting "walking meetings" when possible, using rechargeable batteries, and offering sustainability-related professional development.
Participating offices will be featured in the sustainability newsletter, social media posts, and the AU Office of Sustainability website, as well as at the annual sustainability basketball game in February. Certified offices will receive a certificate to promote their Green Office Status. 
Congratulations to the SOC Graduate Academic Services, the first office to recertify under the new Green Office program. They achieved Silver-level certification.
To learn more about the program and download the Green Office Checklist to start your journey, please visit the Office of Sustainability's website or email the Office at sustainability@american.edu.