Special Events Unit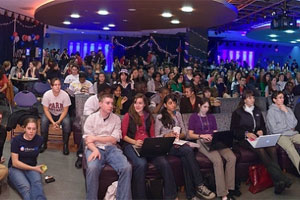 Photo credit: Jeff Watts.
Overview
The Department of Public Safety provides parking and security services for special events on American University property.
Event Security
The Department of Public Safety will review requests for security and assign officers and non-sworn event staff as it deems necessary to the event. Departments, staff, and student organizations requiring special event security arrangements are encouraged to use the Special Events web form in the Quick Links section in the lower left side of the screen to request event security.

Event Parking

The university has limited parking space for Special Events, allocated on the basis of availability at the time at which the request is made. No parking spaces are exclusively designated for the purpose of Special Events.

Note: an AU login is required to access the form, if you are not a member of the campus community, please work with the on campus event sponsor to complete the request
Contact the Special Events Team

If you have any questions about Special Events, please find our contact information below:
Event Security:
Rima Sifri
Coordinator of Special Events and Crime Prevention
sifri@american.edu
202-885-2563