Sustainability Success Story
AU Graduate Wins Student Sustainability Leadership Award
Casey Roe recognized by the Association for the Advancement of Sustainability in Higher Education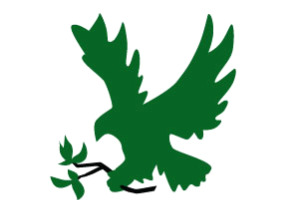 AU graduate Casey Roe (class of 2009) recently received a Student Sustainability Leadership Award from the Association for the Advancement of Sustainability in Higher Education (AASHE) for her work to promote sustainability at American University.  
During her undergraduate studies at AU, Casey played a significant role in establishing awareness and advocating for sustainability in policies, operations, and curriculum at American University. Her numerous accomplishments included: 
serving as Policy Director of American University's environmental organization, Eco-Sense;
serving as student representative on the Environmental Issues Project Team, the campus organization that unites students, faculty, and staff in taking action for campus sustainability;
successfully advocating for American University to sign the American College and University President's Climate Commitment, and making accountability to this commitment a major focus of her sustainability work on campus;
drafting a proposed Clean Transportation Policy for the university that included: a green vehicle purchasing order, biodiesel shuttles, promotion of mass transportation and carpooling, and methods for tracking emissions reductions;
helping to run a campaign for wind energy at AU, which led to the passage of a referendum for the purchase of 50 percent wind energy – as a result, the university has increased its purchase of wind energy from five percent to 25 percent, on track for compliance with the student referendum;
drafting a proposed Sustainable Procurement Policy for American University to address purchasing and the environmental impacts of campus offices;
designing and implementing the Office Eco-Certification program to educate staff in sustainable office purchasing and practices, and including the goal of achieving "Eco-Certification for all university offices" in American University's Strategic Plan; and
serving as an advisor to the Center for Teaching Excellence in the creation of the Green Teaching Certificate for faculty at American University.
In 2007 and 2008, Casey was awarded the Morris K. Udall Scholarship in recognition of all her sustainability efforts at American University. She also received the 2008 Wisdom Scholarship for leadership in sustainability. Most recently, she received the 2009 Award for Outstanding Service to the American University Community, a prestigious award given annually to two graduating seniors.  
Casey was presented with the award formally at the Greening of the Campus VIII Conference in Indianapolis, IN on September 21. She also will be featured in the October issue of Sustainability: The Journal of Record.   
The Association for the Advancement of Sustainability in Higher Education (AASHE) is an association of colleges and universities in the U.S. and Canada that are working to create a sustainable future. Its mission is to empower higher education to lead the sustainability transformation by providing resources, professional development, and a network of support to model and advance sustainability.