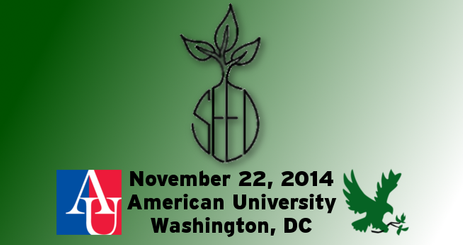 November 22, 2014
Join fellow students from across the Mid-Atlantic to swap peer education stories and strategies at the region's premier conference for student sustainability educators.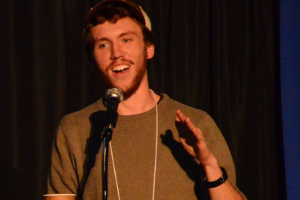 Alex Freid
Founder and Director, Post-Landfill Action Network (PLAN)

Alex is the founder and director of PLAN and the co-founder of the UNH Trash 2 Treasure program. He has been organizing waste reduction efforts since high school and has won 13 awards and recognitions for his work, including the 2013 Brower Youth Award, the 2013 Samuel Huntington Public Service Award and the 2012 Udall Environmental Leadership Award.
PLAN is a nonprofit network of student leaders on campuses across the country working towards zero waste. Alex's talk will focus on the toxic effects of the waste crisis on our planet and our resources - and how students are leading the way towards a world without waste. The talk will be followed by a Q&A session and a discussion around how students can get involved.

Julian Keniry

Senior Director of Campus and Community Leadership, National Wildlife Federation (NWF)

Julian Keniry, senior director of campus and community leadership at National Wildlife Federation, helped launch the global movement for higher education sustainability in the 1980s. She co-founded the National Wildlife Federation's Cool-It! campaign in 1989, founded its Campus Ecology Program in 1993, established a national student ecology fellowship program in 1999, spearheaded the nation's first and largest higher education sustainability assessments spanning 2000 and 2008, helped establish one of the world's largest youth coalitions for clean energy and equity, initiated annual national green campus competitions starting in 2007, co-founded the Greenforce Initiative, a national career skills education initiative in 2010, and launched Ecoleaders, the first on-line community for student environmental leadership and career skills in 2014.
She earned undergraduate degrees in International Relations and German from Agnes Scott College and a Master's degree in Environmental Science and Policy from Johns Hopkins University, serves as a senior advisor to the American Association of Sustainability in Higher Education (AASHE) as well as on the board of the Institute for Conservation Leadership. She is also a member of two professional societies, The Association of Energy Engineers (AEE) and The Wildlife Society (TWS).