Cooking Demonstrations with AU Dining Summer 2019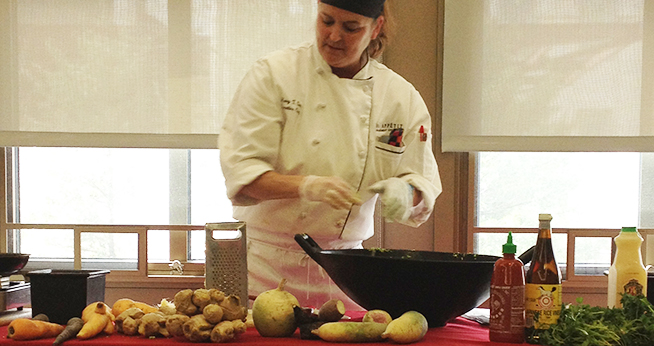 Cooking Demonstrations with AU Dining provide you with instruction on how to make quick and nutritious dishes, which you will be able to enjoy for lunch at the cooking demonstrations.
RSVP is requested.
Upcoming Cooking Demo
Summer BBQ
Tuesday, June 4th
11:45am - 1:00pm
The Tavern (MGC first floor) 
Points to AhealthyU Game Players
Earn a point stamp for attending a cooking demo!
Follow the "REGISTER" links to register for each session. 

You will be prompted to log on to the myAU portal.

From there, click the "Go to AsuccessfulU" button in the middle of the page.

You will be directed to the course registration where you will click "Register Now" then click "Confirm" when prompted.