Recharge Series Coming Fall 2019
Goals are often cast aside because we are saddled with other responsibilities. Here's your chance to move through your roadblocks to start achieving these aspirations and become your best self in work and all areas of life. 
WHAT is new about ahealthyu Recharge?
The aim of these sessions is to use the power of dialogue to build community, foster connections with AU colleagues, and share different perspectives.
Facilitators from around campus will help create space and open conversations to a variety of topics, which may include themes around play, activism, joy and happiness, and what health means to you. Each session will start with opening activities and we'll see where the discussion takes us. We ask that you come with an open mind, open heart, and readiness to engage in fruitful conversation!
WHEN are the sessions?
It is intended that participants attend all of the sessions to get the most out of the series. All Recharge Sessions are from 12:00pm – 1:00pm in Kay Spiritual Life Center Lounge, unless otherwise noted. Past sessions have included Build Community and Trust, The Power of Storytelling, and Having Difficult Conversations.
Check back in Fall 2019 for our upcoming sessions!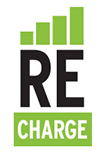 Points to AhealthyU Game Players
Attend a Recharge session and earn one point stamp!
 
Follow the "REGISTER" links to register for each session. 

You will be prompted to log on to the myAU portal.

From there, click the "Go to AsuccessfulU" button in the middle of the page.

You will be directed to the course registration where you will click "Register Now" then click "Confirm" when prompted.