AU Is Proud to Be Tobacco- and Smoke-Free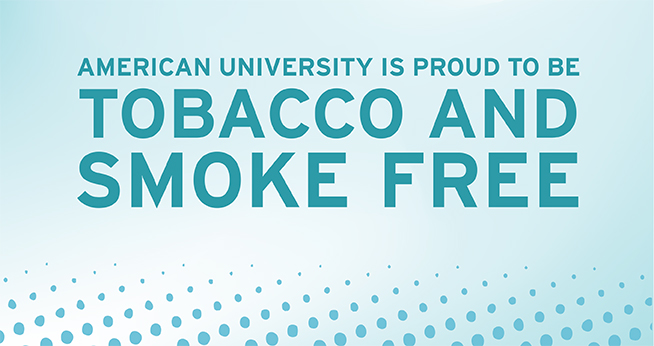 American University is a tobacco- and smoke-free campus. The university joined the ranks of nearly 1,400 tobacco-free colleges and universities across the nation after years of campus discussion, influenced greatly by the overwhelming evidence about the health risks associated with tobacco product use and exposure to secondhand smoke.
Tobacco is defined as all tobacco-derived or containing products including but not limited to, cigarettes (clove, bidis, kreteks), electronic cigarettes, cigars and cigarillos, hookah-smoked products, and oral tobacco (spit and spitless, smokeless, chew, and snuff).
Being a tobacco- and smoke-free campus is one way AU is committed to improving the health and well-being of our community. Learn more about AhealthyU, AU's faculty and staff wellness program.
Let Us Know What You Think