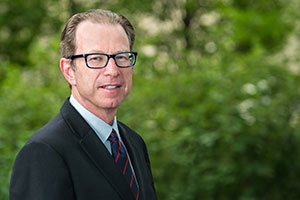 Welcome to the Kogod School of Business at American University. We are the business school for ambitious, game changing students and scholars in Washington, D.C.
Our faculty are recognized as leading practitioners, researchers, and teachers. Our graduates excel in every sector and in every corner of the globe.

Focused on providing a stellar business education to undergraduate and graduate students, Kogod is dedicated to educating future leaders today through collaborative, innovative classroom experiences in person and online.
We push ever forward in pursuit of new ideas and opportunities to advance the many fields of business and to improve our students' academic experience.
Offering degree programs that truly prepare graduates to contribute to their profession of choice from day one is imperative. Kogod graduates are equipped with both a solid business foundation and specialized industry expertise that they develop during their studies. Tailoring the learning experience to meet both market demands and student expectations is a priority for our faculty and staff.
Leading the conversation about the future of business education is something we do every day through our investments, partnerships, and innovations.
I am confident we will exceed your expectations and I look forward to welcoming you to campus.
Regards,


Erran Carmel
Interim Dean
carmel@american.edu