Bachelor's/Master's Combined Programs Accelerate your undergraduate & graduate education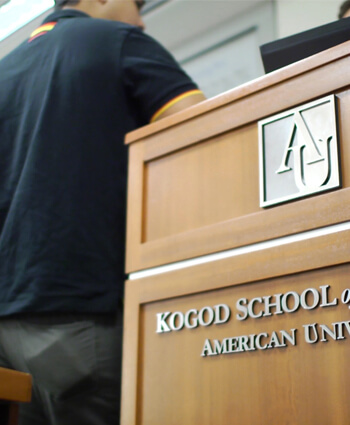 All current American University undergraduate students, regardless of major or GPA, have the option to apply for admission to MS programs at the Kogod School of Business as a Bachelor's/Master's Combined Programs applicant while still enrolled in their undergraduate program.
Eligibility to share graduate-level credits between undergraduate and graduate degrees is determined by meeting with appropriate academic advisors. AU students can decrease the overall time to achieve their graduate degree by planning their education in advance.
4 steps to review before submitting your application