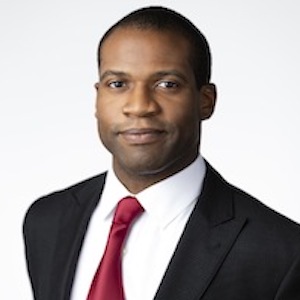 Amadi Anene

Adjunct Instructor Department of Management
Degrees

J.D., Georgetown University Law Center;
Master's in Public Policy, Harvard University John F. Kennedy School of Government;
B.A. in Environmental Science & Public Policy, Harvard College

Bio

Amadi Anene has deep experience in international business, international trade law, small business development, and best practices research across the public, private, and non-profit sectors. He currently practices international trade law at DLA Piper LLP. He was previously appointed to serve in President Barack Obama's administration as the senior advisor to the head of the US Small Business Administration, where he executed SBA programs that expanded capital to entrepreneurs, drove federal contract awards to small businesses, aided national workforce development efforts, and assisted American small businesses with exporting. Mr. Anene also served as a management consultant at Booz Allen Hamilton where he worked with public and private sector companies in the realm of advanced analytics and financial services. Outside of work, he advises nonprofit organizations conducting community economic development work and is active in the Legal Services Ministry at his church.